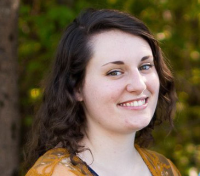 Exodus Homes' fellowship hall and kitchen is set to get a makeover this year.
A visit to Catawba County by two men from Kenya is paying off.
Hazy skies and hot temperatures make up the weekend forecast for the Catawba Valley, says Carolina Weather Group meteorologist Scotty Powell.
Hickory resident Jacinto Saenz Jr. has been playing video games since he was a child. Now, he uses his skill to help others.
Members at Connections Clubhouse in Newton have been busy this summer handcrafting water bowls to serve pets while displayed and used around t…
The student bands will play for the public on Friday, July 16 at the Drendel Auditorium on the SALT Block in Hickory at 7 p.m. A $5 donation will be taken at the door.
"The dry conditions have been tough on our plants this year," Rubner said. She's the owner and operator of The Arbor Garden Center in Bethlehem.
Since 2018, the North Carolina Department of Health and Human Services has been tracking an outbreak of hepatitis A.
Lenoir-Rhyne University will require all students and faculty to be fully vaccinated by the beginning of the fall semester in August.
After a school year interrupted by a pandemic, parents and students may be wondering what the upcoming school year will look like. Local schoo…
View all