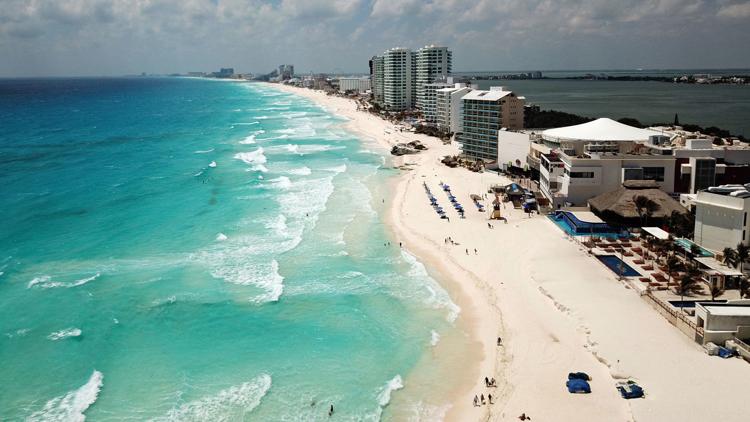 Mexico is aiming to welcome visitors back within weeks.
While the nation remains in lockdown, with hotels and restaurants yet to recommence business, officials are planning to reopen the country bit by bit in order to get things back on track.
"The plan for the country is to open in stages and by regions," WTTC CEO Gloria Guevara told CNN Travel recently.
"The target is domestic travelers first, followed by travelers from the US and Canada and then the rest of the world.
The border between the US and Mexico border is closed to "nonessential" travel until at least June 22 and most international flights in and out of Mexico's key airports are currently suspended or significantly reduced.
However, Delta Air Lines will be increasing and/or resuming various services from the US to Cancun, Mexico City Los Cabos and Puerta Vallarta in the coming weeks.
Quintana Roo, a state on the Caribbean side of Mexico that's home to the likes of Cancun, Playa del Carmen and Tulum, hopes to reopen in mid-June, according to Marisol Vanegas, the state's tourism secretary.
"We want to revive tourism and expect to start opening sights and hotels sometime between June 10 and 15 but don't know which ones yet," she says.
"It depends on what the federal government allows us to do."
Meanwhile, Los Cabos will kick off a five-phase plan to revive tourism in June.
Rodrigo Esponda, managing director of the Los Cabos Tourism Board, says he hopes to be able to accept both international and domestic travelers by August and September.
However, beach destination Riviera Nayarit, situated north of Puerta Vallarta, currently has no immediate plans to bring back tourists, according to Richard Zarkin, the public relations manager for the Riviera Nayarit Convention and Visitors Bureau.
Need to get away?
Start exploring magnificent places with our weekly travel newsletter.