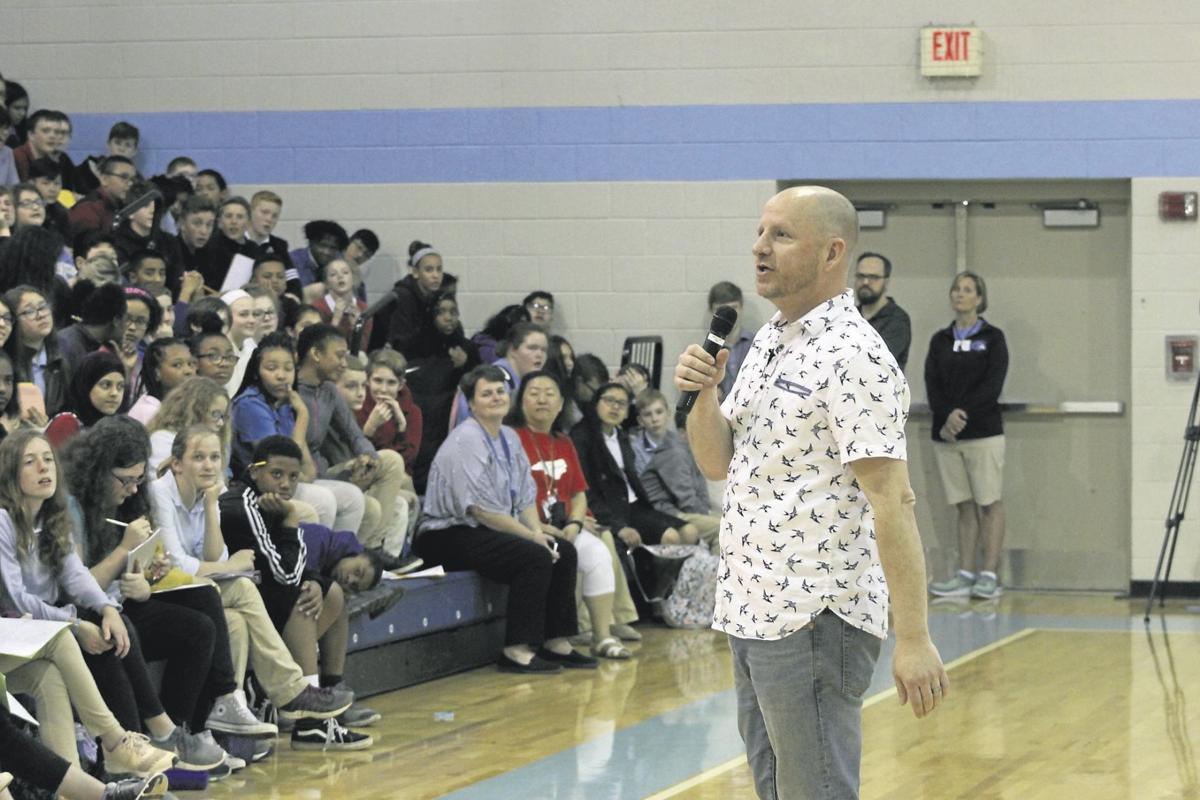 Mike Hall, keynote speaker and self-proclaimed "status quo disrupter," spoke to the students of Northview Middle School on Wednesday about making great choices and surrounding themselves with the right people.
"It's easy to say, 'My life would be great if only I had a perfect family or if I had athletic ability.' Those are all excuses," Hall said. "What if we stopped making excuses? Zeroes make excuses. Heroes make history."
Hall challenged the students to follow through with what they say they will do. "You prove what you want and what you believe by what you do," he said.
Hall encouraged the students to surround themselves with good influences. "You hang out with people with good grades you'll start having good grades. You hang out with people who do drugs; you hang out with people like that you will start doing that," he said
Hall said he has no clear reason why he connects well to teens, but prefers to because he would rather help kids now before they do run into trouble. "It's easier to train a puppy than to train a 6-year-old dog," Hall said. "Why wouldn't we come alongside kids and help them make great choices moving forward rather than incarcerating people, rehab, crime, all these things that could potentially be avoided if we just help kids know how to make healthy choices?"
Hall said the first school assembly of his career was held in Northview Middle's auditorium in April 2011. "It's kind of cool to come back here and go full circle."
Hall said he has spoken at schools where students were not engaged, but he didn't feel that way at Northview. "These kids were fantastic," Hall said. "The faculty is doing a fantastic job because those kids were awesome today."
Hall now lives in Charlotte and travels the world speaking to teens. Hall was the lacrosse coach at Hickory High School from 2005 to 2007.
Be the first to know
Get local news delivered to your inbox!