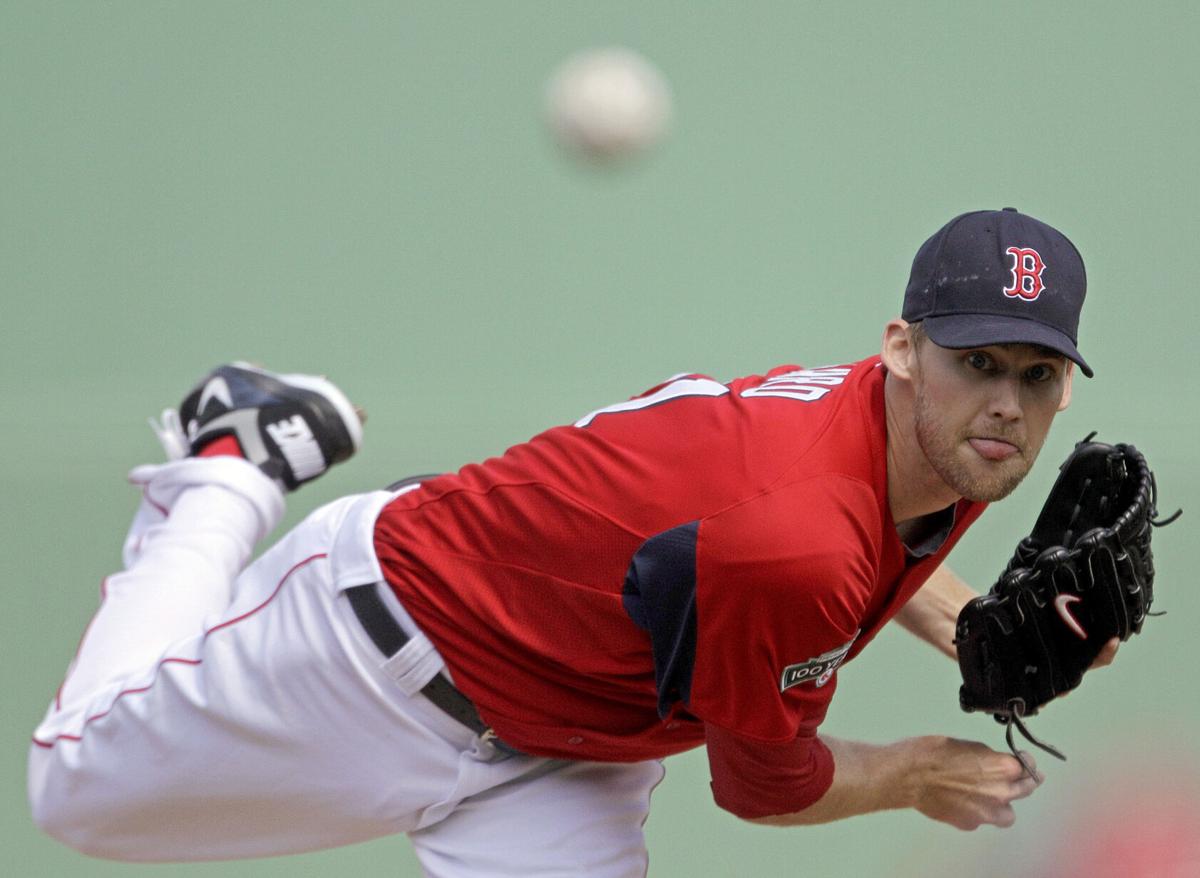 (Editor's Note: Following the recent cancellation of the 2020 Minor League Baseball season, the Hickory Crawdads won't take the field again until next spring. Consequently, the Hickory Daily Record has decided to introduce a new feature called "Throwback Thursday," where we will briefly revisit some of the major events in the history of the Crawdads once a week for the foreseeable future.)
Colorado Rockies pitcher Daniel Bard is a perfect example of never giving up on your dreams. One of the top relievers in Major League Baseball (MLB) a decade ago, his journey has been one of trials and tribulations that recently led him back to the big leagues for the first time in over seven years.
But what some people may not realize is that Bard's rollercoaster ride included a stint with the Hickory Crawdads in 2014. Although Bard wasn't in Hickory for long, his experiences there played an important part in his redemption story.
First, though, let's go back to the height of Bard's professional baseball career, which came with the Boston Red Sox. A first-round draft choice of the Red Sox in 2005, the native of Houston, Texas, made it to the major leagues in May of 2009.
Bard appeared in 192 games out of Boston's bullpen from 2009-11, pitching a total of 197 innings and compiling a 2.88 ERA while recording 213 strikeouts against 76 walks. He also earned five wins and five saves to go with 79 holds, serving as the primary setup man for the Red Sox for the majority of those three seasons.
After Bard set a franchise record with 25 consecutive scoreless appearances from May 27 to July 31, 2011, the Red Sox tried to make him a starting pitcher the following year. However, Bard struggled with his control and spent much of the season at Triple-A Pawtucket before appearing in just two major league contests in 2013 and being designated for assignment on Sept. 1 of that season.
One of the low points for Bard came after signing with the Texas Rangers in January of 2014. He made his debut for the Crawdads — the Rangers' Single-A club — on June 5. However, less than two weeks later, Texas released him.
In four appearances with the Crawdads, Bard retired just two batters while walking nine and hitting seven. He gave up 13 runs as he continued to deal with "the yips," a term used to describe the sudden and unexplained loss of skills in experienced athletes.
Bard would also find it difficult to throw strikes during subsequent minor league outings in the St. Louis Cardinals and New York Mets organizations. He ultimately retired on Oct. 3, 2017, and was hired by the Arizona Diamondbacks as a franchise player mentor in February of 2018.
Earlier this year, Bard decided to attempt a comeback. He threw for scouts in February and signed a minor league deal with the Rockies shortly thereafter before being assigned to their Triple-A squad, the Albuquerque Isotopes.
After the Minor League Baseball season was canceled last month, Bard was placed on the Rockies' 40-man roster in advance of the July 24 season opener. The 35-year-old made his MLB return on July 25, earning the win in Colorado's 3-2 road victory over the Rangers after pitching 1 1/3 innings of scoreless, two-hit ball with one strikeout.
Bard made another relief appearance in an 8-3 road win over the Oakland Athletics three days later, allowing one run on two hits with two strikeouts in two innings. Entering Wednesday's action, he was 1-0 with a 2.70 ERA for the 3-1 Rockies.
Despite waiting 7 years, 2 months and 28 days between major league appearances, Bard is now back at the highest level of pro baseball. Few likely could have foreseen such a comeback when he was released by the Rangers following an unsuccessful couple of weeks with the Crawdads in 2014, but he has persevered and proven that you can never count him out.
"It wasn't something I learned overnight," Bard told MLB.com on July 25. "It's taken practice. It's taken a lot of intentional work on my part, but hopefully this proves to anybody out there that's struggling with anything that it can be done."
The Hickory Daily Record sports department can be reached at sports@hickoryrecord.com.
Josh McKinney is the sports editor for the Hickory Daily Record. 
Be the first to know
Get local news delivered to your inbox!