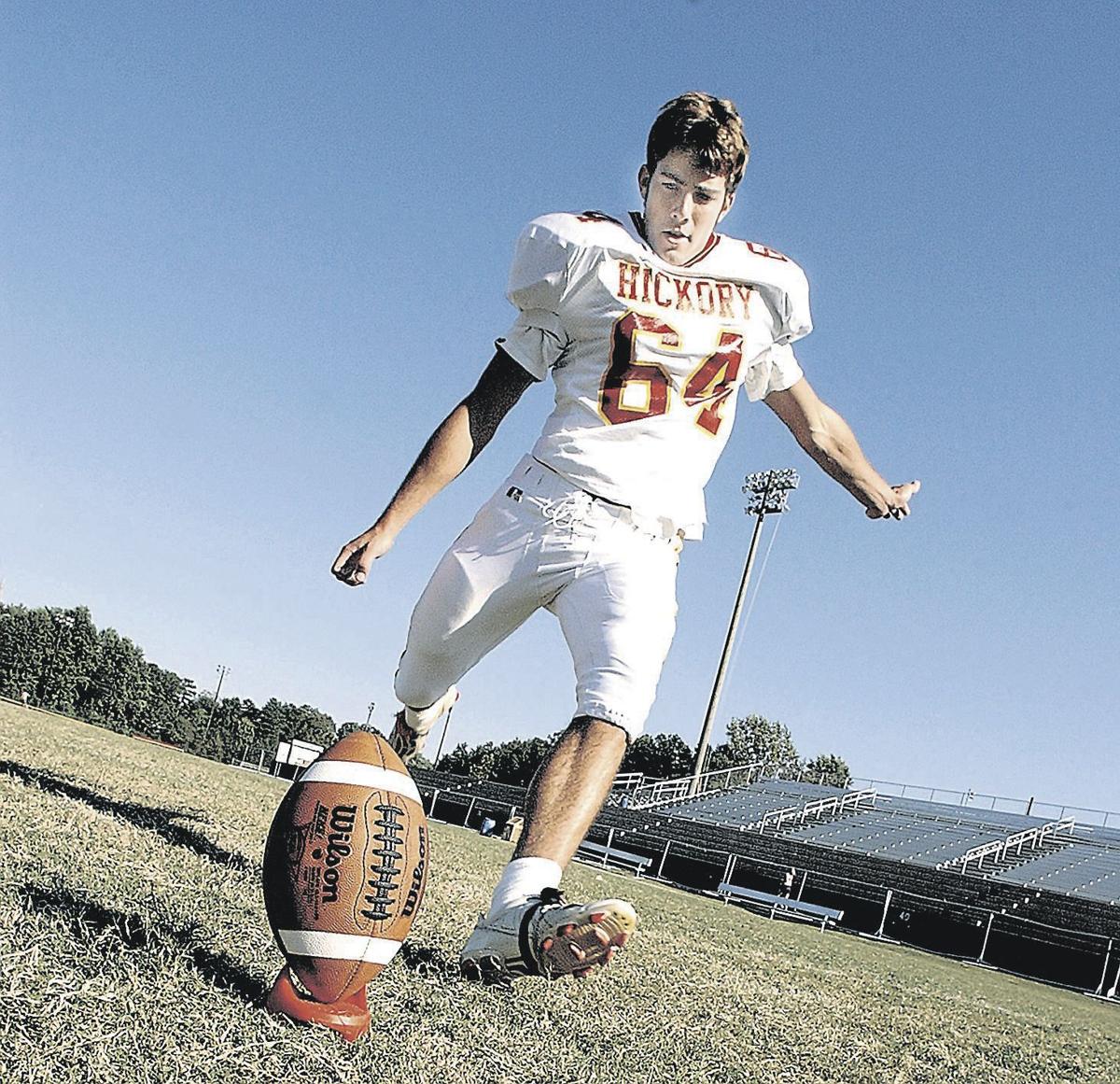 Editor's Note: Tennessee Titans' kicker Ryan Succop was placed on Injured Reserve, according to an article on the team website published Wednesday. According to Jared Puffer, media relations manager for the Tennessee Titans, players must sit out for eight games while on Injured Reserve. Succop would be eligible to return versus the Carolina Panthers on Nov 3. Succop was unavailable to comment. Puffer said this is because team policy states media are not permitted to talk with players while they are on Injured Reserve.
The date was Dec. 18 2016. The Tennessee Titans are down by one point with five seconds on the clock.
Ryan Succop, a Hickory native, runs on to the field to attempt a 53-yard field goal worth three points. He stands ready to kick. It will be the final play of the game against the Kansas City Chiefs, his former team, in Arrowhead Stadium where he started his pro career.
An official's whistle blows just before he kicks the ball. "Timeout Kansas City," Mike Keith, radio announcer for the Titans, says on the air.
Succop misses the field goal. But the timeout gives him a second chance.
"Standing on the arrowhead at Arrowhead," Keith says on the air. "Snap. Set. Kick on the way … good! Ryan Succop has given the Titans a 19 to 17 win at Arrowhead."
Succop said this kick became his best moment in his NFL career. "I believe it was recorded as one degree that day," Succop said.
Succop said that was one of the most difficult field goals he had made in his career.
This wasn't the only 53-yarder Succop remembered fondly.
Succop said his most memorable moment with Hickory High was when they faced South Caldwell at Lenoir-Rhyne's Moretz Stadium. He kicked a 53-yard field goal in that game, as well.  "I had a special bond with [the team]," Succop said.
Succop, now entering his 10th season in the NFL, talked about his time at Hickory High and his favorite restaurant, Dante's Pizza and Subs, a popular spot after a game.
"[Hickory] was a neat place to grow up," Succop said. "Not too small, so there is still some things to do, and not too big."
Succop was drafted into the NFL in 2009. Kansas City chose him as the final pick in the NFL Draft that year earning him the title, Mr. Irrelevant, according to the Tennessee Titans official website. When the NFL Draft was held in Nashville in 2019, Succop helped announce that year's Mr. Irrelevant.
In 2014, Succop joined the Tennessee Titans.
As a Titan, Succop set an NFL record by connecting on 56 consecutive field goals from inside 50 yards from 2014-2017, according to the Titans website.
Succop described himself as a prankster. During his time in Kansas City, he set up a camera to watch for deer that hung around the training facilities and posted photos in the locker room. "I hung a photo of a mountain lion carrying a deer," Succop said. Succop said some of his teammates thought the photo was real and that a mountain lion was hanging around the training camp.
Succop majored in finance and real estate while in college at South Carolina. "I'm not sure what I'll do when I retire," Succop said "Whenever that will be. I'll pray about it."
Succop said his faith is key. "If you put everything on the game then you're going to be disappointed," Succop said.
Succop referenced Philippians 4:6-7 which reads, "Do not be anxious about anything, but in every situation, by prayer and petition, with thanksgiving, present your requests to God. And the peace of God, which transcends all understanding, will guard your hearts and your minds in Christ Jesus."
Succop has two children, a 3-year-old son, Cooper, and 1-year-old daughter, Reese. Succop said Cooper is old enough to understand that his dad is a football player. "[Cooper] loves it," he said. "He has his own jersey."
Succop said he tries to visit Hickory at least once a year to see his mom and some friends.
Succop said he appreciates his fans and supporters from Hickory. "I see the tweets and my mom tells me when someone stops her when they notice her," he said. "I'm thankful for their support"
Be the first to know
Get local news delivered to your inbox!