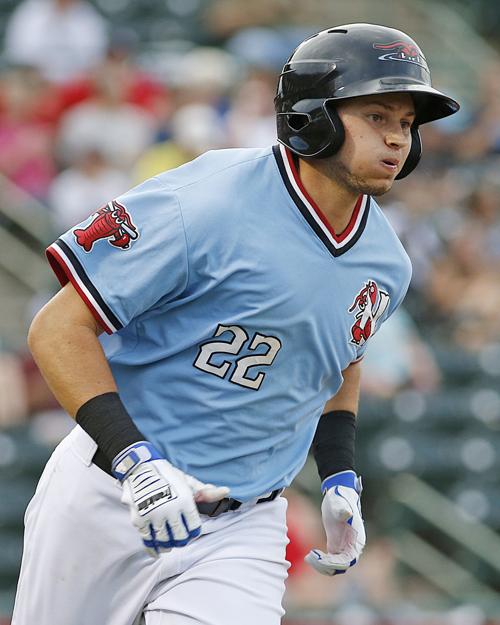 Injuries and promotions have created a shift of several names on the roster of the Hickory Crawdads. On Thursday, the Texas Rangers announced several transactions affecting their Low-A squad.
The biggest name leaving the squad is right-hander Scott Engler, who was promoted to High-A Down East. Engler arguably was the Crawdads' best reliever this season. The Wichita, Kan., native had a team-high four saves in 14 games with 45 strikeouts to just six walks over 30.1 innings and a 2.67 ERA. Engler's promotion was part of a system-wide shift of relievers that moved 2016 Crawdads hurler Peter Fairbanks from Double-A Frisco to Triple-A Nashville, and both Demarcus Evans and Joe Barlow from last year's team to Frisco from Down East.
The Crawdads also lost another reliever to injury. Right-hander Abdiel Mendoza was placed on the injury list, backdated to May 28 with an undisclosed ailment. The native of Panama has two saves with a 1.98 ERA and 26 strikeouts over 27.1 innings.
Replacing Engler and Mendoza will be Sean Chandler and Tai Tiedemann. Chandler was on the Crawdads' inactive list and Tiedemann is returning from a brief stay on the injured list.
Outfielder Jose Almonte was sent to the Rangers' extended spring training facility in Surprise, Ariz. Currently in his third season with Hickory, the native of Santo Domingo, D.R., hit .172 with 13 extra-bases hits and 48 strikeouts over 40 games.
Infielder Tyler Depreta-Johnson was sent to Nashville and briefly will fill a utility role for the Sounds. Depreta-Johnson hit .232 in 17 games with the Crawdads and also filled the role as an emergency pitcher on two occasions, earning a win and a save during two extra-inning games.
Coming to Hickory for the first time will be infielder Jax Biggers. The native of Missouri City, Texas, was the Rangers' eighth-round pick in 2018 out of Arkansas. After his selection, he played shortstop in 34 of his 39 games last year at short-season Spokane (Wash.) and hit .260 with a homer and 20 RBIs.
Returning to the Crawdads for a second season is Kole Enright, who is making the move from extended spring. Last year in 77 games with Hickory, Enright hit .224 with four homers and 26 RBIs, playing mostly at second. The West Orange, Fla., native was the Rangers' third-round pick in 2016 out of West Orange High School.
All roster moves are effective for Thursday night's series opener at Kannapolis.
Hickory begins a seven-game homestand June 3 with a three-game set against West Virginia followed by four games against Columbia (S.C.).
Be the first to know
Get local news delivered to your inbox!