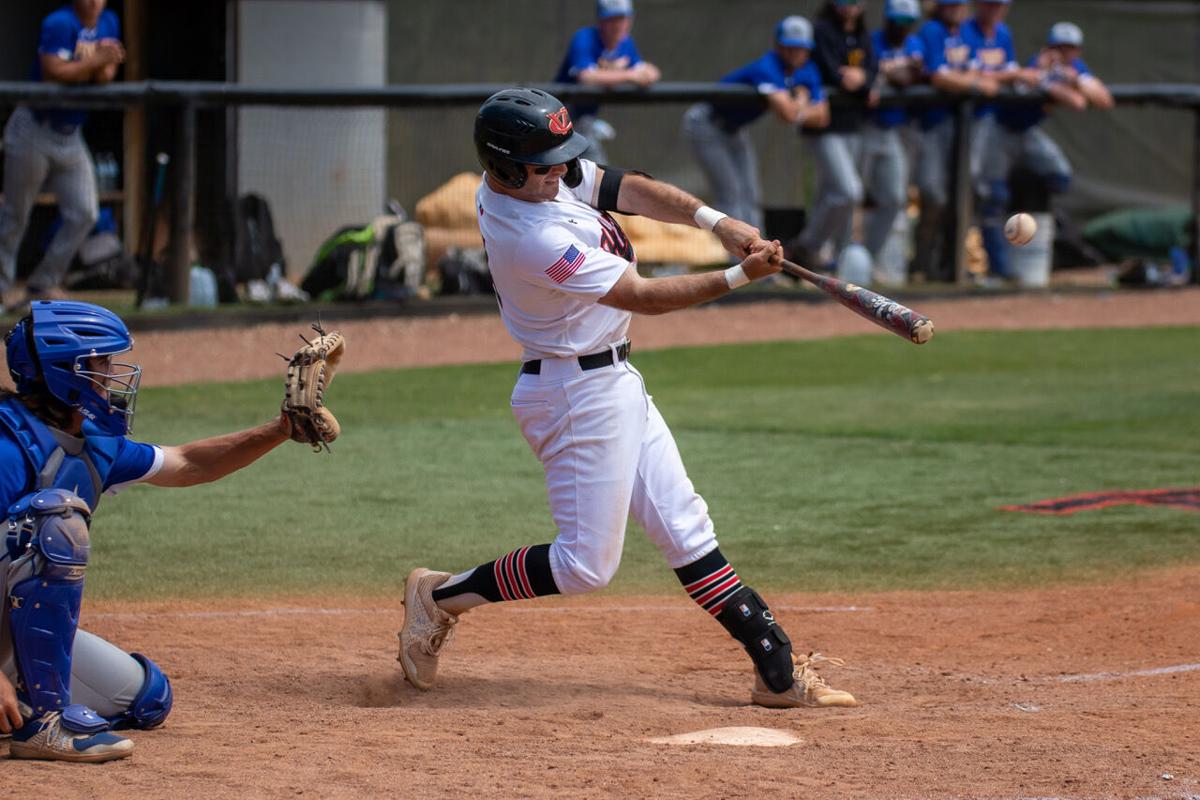 Behind a record-setting performance from second baseman Chandler Blackwelder, the fourth-ranked Catawba Valley Community College baseball team swept Guilford Tech during Sunday's conference doubleheader at Henkel-Alley Field.
With the victories, the Red Hawks improve to 36-8 overall and 21-2 in Region 10 play.
Game one: No. 4 Catawba Valley 23, Guilford Tech 11 (seven innings)
Second baseman Chandler Blackwelder had six hits and drove in a program-record 10 runs, leading the Red Hawks to the run-rule victory in game one of the set on Sunday.
Blackwelder went 6-for-6 at the plate, including three home runs, and he scored all six times he reached base.
Catawba Valley catcher Will Samuelson also was perfect on the day, going 3-for-3 with three home runs, four runs scored and five RBI.
The 23 runs by CVCC is their second most in a game in program history.
Game two: No. 4 Catawba Valley 6, Guilford Tech 5 (seven innings)
A sixth-inning RBI single by center fielder Malik Stephens propelled the Red Hawks past the Titans in game two of the set on Sunday.
Guilford Tech took an early 2-0 lead on a pair of solo home runs before Catawba Valley tied the contest on a two-run home run by second baseman Chandler Blackwelder — his fourth home run of the day.
The Titans scored three runs in the bottom of the third inning, but the Red Hawks once again answered, scoring in four straight innings, including on a pair of fourth-inning solo home runs by third baseman Jordan Montgomery and catcher Jackie Jimenez.
Red Hawk pitcher Jonah Milchuck earned his first win of the season in relief. He allowed just one hit in two innings while striking out four Guilford Tech batters.
CVCC closer Cooper Sain earned his fifth save of the spring, striking out three batters in his lone inning of work.
The CVCC baseball team returns to action on Wednesday for a home doubleheader against USC Lancaster. First pitch is set for 4 p.m. at Henkel-Alley Field.