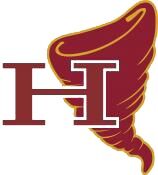 The Hickory baseball team earned a 13-0, five-inning home victory over nonconference Statesville on Friday in Hickory, improving to 1-1 on the season. Luke Davis was the winning pitcher thanks to four innings of scoreless, one-hit ball with six strikeouts, while Will Banks also saw time on the mound for the Red Tornadoes.
Hickory received two hits from Davis Hall, while Anderson Bolick and Henry Stewart each had three-run triples. The Red Tornadoes are at Northwestern 3A/4A Conference foe Watauga on Tuesday, while Statesville (0-1) begins North Piedmont 3A Conference play with a home game against South Iredell.
St. Stephens 11, Watauga 1: The Indians collected a 10-run home win over the Pioneers in five innings on Friday in Hickory, pounding out 10 hits to move to 2-0 both overall and in the Northwestern 3A/4A. Justin Skewes had two hits and two RBIs for St. Stephens, while James Tate had two hits and one RBI to go with one hit and two RBIs apiece from Julien Peissel, Silas Isenhour and Josh Barkley, one hit and one RBI from Gavin Marley and one hit each from Peyton Young and Jacob Boger.
Marley was the winning pitcher for St. Stephens thanks to four innings of one-hit ball during which he allowed an unearned run with eight strikeouts and five walks, while Tate finished the game for the Indians on the mound. St. Stephens travels to nonconference East Rutherford on Monday, while Watauga (0-2, 0-2 Northwestern 3A/4A) hosts Hickory on Tuesday.
McDowell 4, Alexander Central 1: The Titans knocked off the Cougars on the road Friday in Taylorsville despite being outhit 4-1 in a contest that saw the teams combine for six errors. Alexander Central received two hits from JD Little, while Mason Chapman-Mays had one hit and one RBI and Blaine Hartness had one hit.
Alexander Central (0-2, 0-2 Northwestern 3A/4A) hosts Freedom on Tuesday, while McDowell (2-0, 2-0) entertains South Caldwell.
Lincolnton 12, Newton-Conover 3: The Wolves handed the Red Devils a nine-run home loss on Friday in Newton, improving to 2-0 both overall and in the South Fork 2A Conference. On the other side, Newton-Conover is now 0-2 in both.
The Red Devils visit Bandys on Tuesday, while Lincolnton hosts East Lincoln.
Central Academy 1, Hickory 0: The Red Tornadoes capped the regular season with their only nonconference contest at home Friday in Hickory, losing on a first-half goal by the Cougars to finish 12-1 overall. Meanwhile, Central Academy improved to 12-2 overall entering the 2A state playoffs.
Second-seeded Hickory is scheduled to host 15th-seeded Marvin Ridge in the first round of the 3A playoffs on Monday, while other first-round matches involving teams from area conferences include No. 12 St. Stephens at No. 5 Southwest Guilford and No. 16 Watauga at No. 1 Crest in the 3A West bracket, No. 8 Fred T. Foard hosting No. 9 Hendersonville, No. 10 Hibriten at No. 7 Lake Norman Charter and No. 12 East Lincoln at No. 5 North Davidson in the 2A West bracket and No. 2 South Caldwell hosting No. 15 Page in the 4A West bracket.
Look for a full preview of the first-round matchups involving area girls soccer and softball squads in Monday's edition of the Hickory Daily Record. First-round softball matchups of note include No. 1 Hibriten hosting No. 16 Franklin, No. 11 Bunker Hill at No. 6 North Davidson, No. 14 Bandys at No. 13 East Rutherford and No. 2 East Lincoln hosting No. 15 Mountain Heritage in the 2A West bracket, No. 3 Alexander Central hosting No. 14 Tuscola in the 3A West bracket and No. 4 South Caldwell hosting No. 13 West Forsyth in the 4A West bracket.