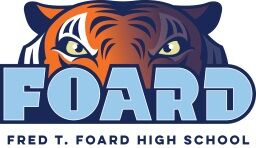 The Fred T. Foard volleyball team dominated West Caldwell on Tuesday at home for its 15th victory in a row dating back to last season, winning the opening set 25-3, the second set 25-2 and the third set 25-8 in Newton. Michelle Thao had nine kills for the Tigers, while Martina Foster finished with seven kills and two blocks.
Other standouts for Foard (4-0, 4-0 Northwestern Foothills 2A Conference) were Megan Dorsey with nine aces, Haley Johnston with six digs and 16 assists, Sarah Lingle with 18 assists and Lyndsie Warren with seven digs.
The Warriors (1-3, 1-3) dropped their third consecutive match ahead of Tuesday's home contest against Patton. Meanwhile, the Tigers return to action on Tuesday at Draughn.
Bunker Hill 3, East Burke 0
The Bears swept the Cavaliers on Tuesday at home, ending a two-match losing streak with set victories of 25-23, 25-14 and 25-19 in Claremont. Bunker Hill improved to 2-2 both overall and in Northwestern Foothills 2A play entering Tuesday's road match at West Iredell.
East Burke (1-2, 1-2 Northwestern Foothills 2A) lost its second match in as many nights, and will look to get back on track when it hosts West Iredell on Monday before entertaining Hibriten on Tuesday.
The Trojans topped the previously undefeated Mustangs in five sets during Tuesday's home contest in Catawba. The win was the third straight for Bandys since a three-set home loss to Maiden in both teams' season opener.
Bandys is now 3-1 both overall and in South Fork 2A Conference play, but will not play again until at least Dec. 7 after it was announced Wednesday that their contests against West Lincoln and Lake Norman Charter originally scheduled for next week have been postponed due to a quarantine. As for East Lincoln, which is also now 3-1 both overall and in league play, it visits West Lincoln next Thursday.
The Wildcats knocked off the Panthers in four sets on the road Tuesday in Lenoir. The victory was the second in a row for Draughn, which is now 2-2 both overall and in the Northwestern Foothills 2A entering Tuesday's road contest against Foard.
Hibriten (0-4, 0-4 Northwestern Foothills 2A) travels to East Burke on Tuesday.
Alexander Central 3, South Caldwell 0
The Cougars swept the Spartans on the road Tuesday in Hudson. Set scores were 25-22, 25-22 and 25-11.
Alexander Central (2-2, 2-2 Northwestern 3A/4A Conference) totaled 12 team blocks with Brianna Abernathy notching six and Dakota Clawson recording four, while Abernathy also had eight kills to go with nine kills and 21 digs from Gracie Harrington. Bryanna Payne chipped in 17 assists and eight digs for the Cougars, who also received three assists apiece from Emily Brown and Madalyn Motley and eight digs from Shelbi Coffey.
After South Caldwell (1-3, 1-3) hosts Watauga on Monday, Alexander Central visits Watauga on Wednesday.
West Iredell hosts Bunker Hill, Foard and Hibriten
Bunker Hill, Foard and Hibriten traveled to West Iredell for a quad meet on Tuesday in Statesville, with Foard taking first on the boys' side with 39 points, Bunker Hill finishing second with 41 and Hibriten coming in third with 46. On the girls' side, Hibriten and Foard both earned 33 points with the Panthers taking first due to their fifth-highest finisher completing the race before the Tigers' fifth-highest finisher. Additionally, Bunker Hill came in third in the girls' race with 59 points.
The top five individual finishers in the boys' race, which was comprised of 25 runners, were as follows: Foard's James Wilkinson with a first-place time of 19:27.90, Bunker Hill's Ben Martin with a second-place time of 19:55.56, Bunker Hill's Zachary Smyre with a third-place time of 20:07.85, Hibriten's Grayson Clark with a fourth-place finish of 20:32.49 and Bunker Hill's James Skeens with a fifth-place time of 20:42.17.
The next five finishers on the boys' side were Hibriten's Rylan Sedlacek with a sixth-place time of 21:24.85, Foard's Joseph Scott with a seventh-place time of 22:10.87, Foard's Levi Elliott with an eighth-place time of 22:12.12, Hibriten's Simon Hawkins with a ninth-place time of 22:29.81 and Hibriten's Meza Allen with a 10th-place time of 22:34.80.
Rounding out the top 15 in the boys' race were Foard's Christopher Kauffman with an 11th-place time of 22:43.81, Foard's Shields Clayton with a 12th-place time of 22:52.78, Foard's Nicholas Shull with a 13th-place time of 22:53.19, West Iredell's Tyler Pass with a 14th-place time of 23:16.08 and Foard's Spencer Bechtol with a 15th-place time of 23:36.42.
There were 20 participants in the girls' race, including a top five of West Iredell's Madison Milliron with a first-place time of 24:35.81, Foard's Rose Hull with a second-place time of 25:38.72, Bunker Hill's Makayla Herman with a third-place time of 26:19.75, Foard's Katie Wilkinson with a fourth-place time of 27:41.94 and West Iredell's Lindsay Green with a fifth-place time of 27:59.91.
Coming in sixth through 10th on the girls' side were Hibriten's Amanda Kardol (28:12.60) and Abigail Kidder (28:30.53), Foard's Ashlyn Kirby (29:13.31) and Hibriten's Charis Keen (29:42.80) and Jazmin Valdez (29:52.68) in that order.
Finishing 11th in the girls' race was Hibriten's Emma Brown with a time of 29:57.54, while Emily Sigmon posted a 12th-place time of 29:59.14, Foard's Ariah Gibbs came in 13th with a time of 30:05.34, Foard's Alyssa Smith finished 14th with a time of 32:03.90 and Hibriten's Katie Whisnant notched a 15th-place time of 33:23.28.