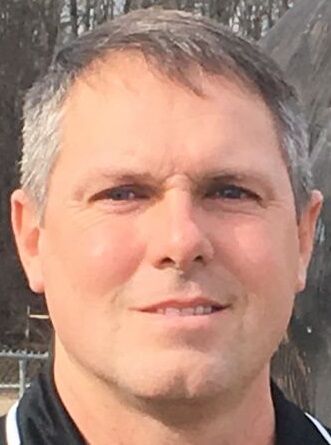 CLAREMONT — Bunker Hill head football coach Patrick Clark has announced that he will resign from that position effective immediately. On Monday evening, he met with his coaching staff to inform them that he will step down so he can move back to Tennessee in order to be closer to his family. Clark broke the news to his players on Tuesday morning.
"You've come a long way, and you've put your backs into it," Clark told his team. "I'm proud of you, but this is something I've got to do. In three years, you have flipped this thing around, but it's like I told (Bunker Hill Principal) Mr. (Lee) Miller, I've got to go back to my Claremont. It's a change, guys. But you've got to embrace it and keep after it."
About his departure, Clark told the Bunker Hill administration, "This has been a very difficult decision and my heart is torn. This has been a decision based off my family. My son, who I am very proud of, has graduated from Lenoir-Rhyne and is becoming a very successful teacher and coach. At the same time, my parents are getting older and need my help more. It is tough when Dad is eight hours away and Mom is three. It is time to go home to Tennessee."
A 2001 graduate of the University of Tennessee at Knoxville, Clark spent time teaching in Gaston County, where he also began his trek to becoming a high school head coach by playing that role at John Chavis Middle School.
From there, he worked his way into high school by serving as defensive coordinator at Cherryville, followed by North Gaston. Clark also coached girls soccer at those schools, earning Big South 2A/3A Conference coach of the year honors at North Gaston in 2014.
In 2015, Clark moved to Catawba County and became an assistant football coach at Maiden High. During his tenure there, he also served as special teams coordinator. In addition, he coached girls soccer, in which he was named the 2017 Southern District 7 2A Conference coach of the year.
Bunker Hill hired Clark in February 2018 after previous head coach Dave Haynie retired, and he has led the Bears for the last three seasons, posting an overall record of 14-17 and a Northwestern Foothills 2A Conference mark of 13-7. When Clark took the reins, Bunker Hill had not made a state playoff appearance since 2013, amassing only four wins in the previous four seasons combined.
After finishing 2-9 in 2018, the Bears went 6-6 in 2019 while making their first playoff appearance in six years. Clark's coaching performance that year led to him receiving recognition as the Northwestern Foothills 2A coach of the year and the Hickory Daily Record's Catawba County coach of the year.
This past season, the Bears made their second consecutive playoff appearance and finished second behind Hibriten in the Northwestern Foothills 2A. Bunker Hill posted a 6-1 regular-season record and lost to Hendersonville in the opening round of the playoffs.
"In his three years at Bunker Hill, Coach Clark has laid a solid foundation for our football program," said Miller. "His hard work, determination and connection to our student-athletes has turned our program around. Our school family will miss Coach Clark's caring demeanor and the invaluable leadership he has provided our young people.
"As a school administrator, it was refreshing to see a coach and his staff work with student-athletes to develop integrity, character and accountability," he added. "Bunker Hill is a better place because of Patrick Clark's leadership. We wish him nothing but the best as he enters this new chapter in his life."
Bunker Hill will begin the search for a new head coach immediately. Anyone interested in the position may apply through the Catawba County Schools Jobs Board on Teacher Match.
Please direct further inquiries to Bunker Hill athletic director James Byrd via email at james_byrd@catawbaschools.net, by mail at 4675 Oxford School Road in Claremont or by calling 828-241-3355.