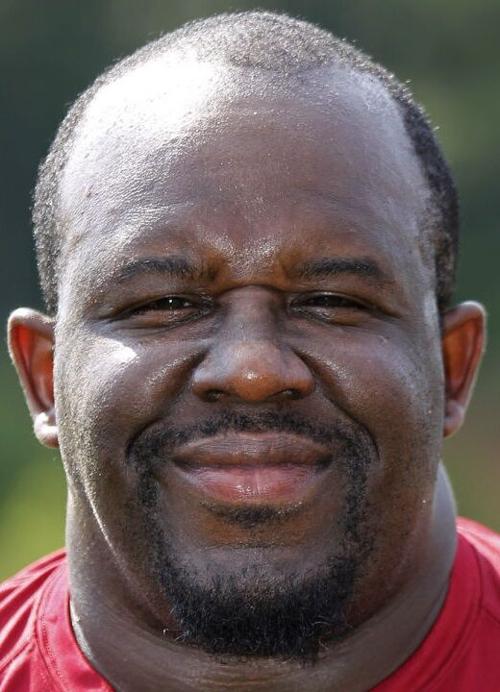 CLAREMONT — Following the resignation of previous head football coach Patrick Clark last month, Bunker Hill defensive coordinator Albert Reid has been announced as the Bears' next head coach. A teacher and coach at Bunker Hill since 2010, Reid was approved by the Catawba County Schools' Board of Education on Monday night.
A 2000 Freedom High graduate, Reid was a key defensive player for the Patriots who earned a scholarship to play collegiately at Western Carolina University. During his time with the Catamounts, he received recognition as a two-time All-Southern Conference member and was also named the team's Most Valuable Player as a senior.
After coaching stops at Freedom and Hickory High, Reid joined Bunker Hill's coaching staff in 2010. He initially worked with defensive linemen and linebackers before eventually becoming the Bears' defensive coordinator, a position he has filled for six seasons.
Reid has also coached track at Bunker Hill for several years, helping guide the school's men's track team to four 2A West Regional titles, five conference championships and five Catawba County championships. He was the Southern District 7 Conference coach of the year in 2015 and the Northwestern Foothills 2A Conference coach of the year in 2018.
"I never would have imagined that a sport I asked permission to play in third grade would lead me to where I am today," said Reid of being named Bunker Hill's head football coach. "I look forward to taking over as the head football coach and continue to build what we have started. The support I have received from my family, other coaches and teachers on staff, administration, students and parents has been amazing."
Hiring Reid was a combined effort between outgoing principal Lee Miller, who has moved into the secondary education and athletic director position for Catawba County Schools, and incoming principal Preston Clarke, who previously held the same job at Lincolnton High.
"Coach Reid has been a member of the Bunker Hill staff for over 10 years," said Miller. "During that time, he has proven to be a role model for all students and athletes. His depth of knowledge about the game of football is great, but his ability to connect with young people is his greatest attribute."
"Prior to the interview I had heard a lot of great things about Coach Reid as a person," added Clarke. "After having the opportunity to meet Coach Reid and listening to his philosophy of molding young men through the game of football, I was convinced that he was the right person at the right time to lead our football program."
Bunker Hill was 14-17 in three seasons under Clark, including a record of 13-7 in Northwestern Foothills 2A play. The Bears are coming off back-to-back state playoff appearances as they prepare to join the new Catawba Valley 2A Athletic Conference, which begins play in August and also includes Bandys, Maiden, Newton-Conover, West Caldwell, East Burke, Lincolnton and West Lincoln.
Reid's first regular-season contest as head coach will be held on Aug. 20 as the Bears take on Stuart Cramer. Bunker Hill's first league game is scheduled for Sept. 17 at Lincolnton.
"I will continue to build positive relationships, provide stability and bring a passion for the school and the football program," said Reid. "My goal for the team and the staff is to be the best in everything we do in the classroom, during preparation and while on the field."
Josh McKinney is the sports editor for the Hickory Daily Record.