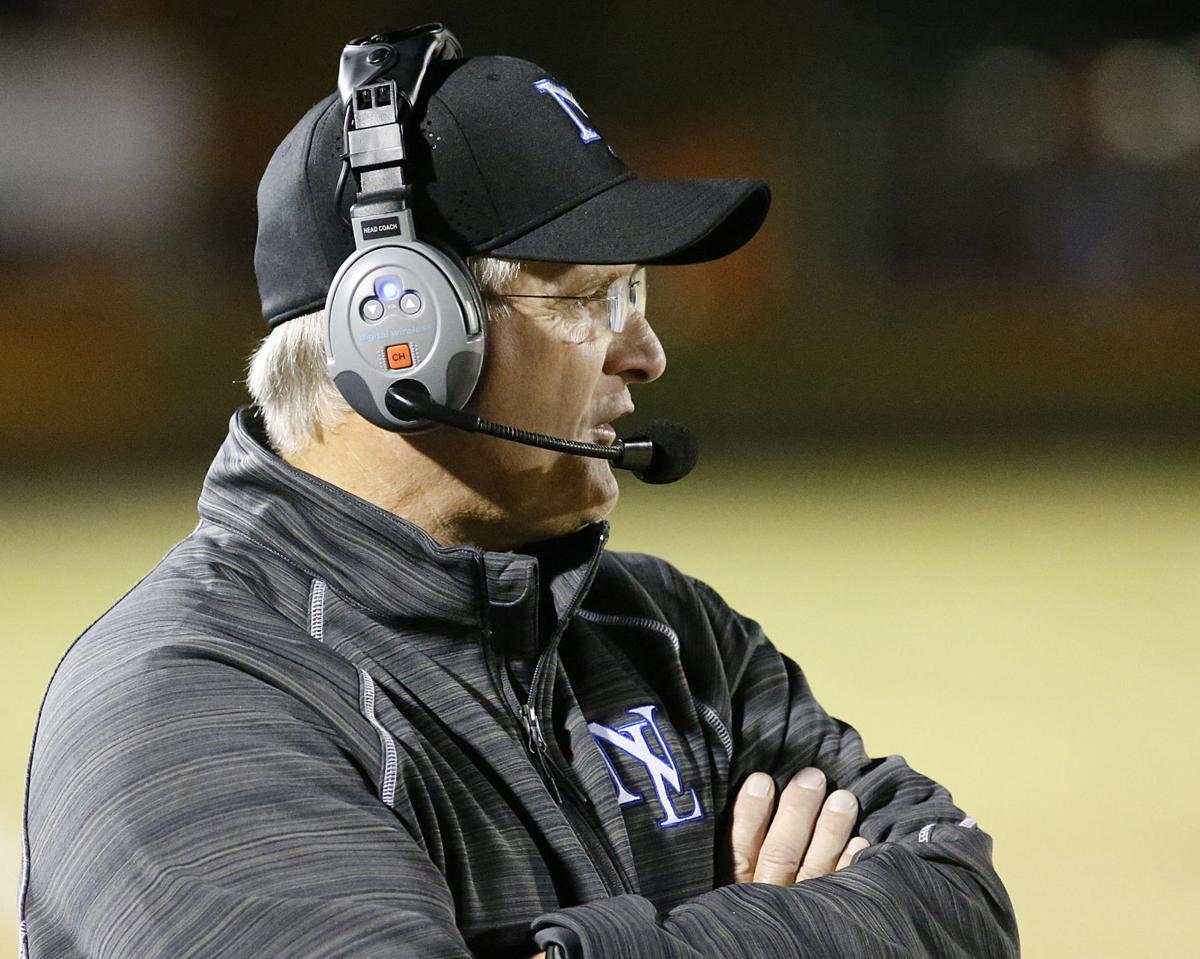 LINCOLNTON — The Lincoln County Sports Hall of Fame announced its 2020 class of inductees on Thursday. The traditional recognition banquet was not held in 2020 due to the COVID-19 pandemic, but the board of directors chose to continue with inducting a new class, which will be officially recognized along with the 2021 inductees later this year.
One of the inductees for 2020 is Nick Bazzle, the current head football coach at North Lincoln who formerly coached at Newton-Conover and Alexander Central. A graduate of East Lincoln, he also previously coached for the Mustangs after finishing his time as a football player and student at Guilford College. In 2008, Bazzle led Newton-Conover to a state championship on the gridiron.
The other 2020 inductees include Jim Cherry, Jay Heafner, Nancy Little and Joanne Potts.
Cherry has been the public address announcer for East Lincoln football for more than 25 years and is a longtime supporter and coach of youth athletics in eastern Lincoln County, while Heafner was a standout baseball player at West Lincoln who played collegiately at Davidson College before being drafted and playing in the Texas Rangers' organization. Also inducted into the Davidson Hall of Fame in 2020, Heafner is currently a scout for the Rangers.
Little graduated from Rock Springs High School where she played multiple sports, and then coached at West Lincoln and East Lincoln before moving to the college ranks. She coached women's basketball at High Point College and then the University of Central Florida, becoming the first female from Lincoln County to coach an NCAA Division I program.
Potts was a star basketball player at Maiden in the late 1950s, scoring 2,121 career points in just 66 high school games. The Appalachian State University alumnus played professionally as well and was First Team All-World at one point, and she also previously taught business courses for Gaston and Lincoln County schools.