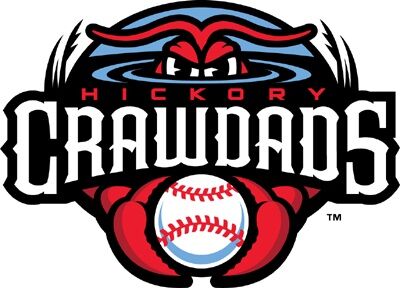 With the switch of the Hickory Crawdads from the Low-A affiliate of the Texas Rangers to a High-A affiliate of the same club, a lot of familiar faces will don the same uniform to start the 2021 season as they did the last time they played an official minor league season in 2019.
On Tuesday afternoon, the Rangers announced the break-camp roster for the Crawdads, as the team prepares to leave spring training in Arizona for Hickory by the end of this week.
Sixteen players, including 15 that were on Hickory's South Atlantic League runner-up team in 2019, have been re-assigned to the Crawdads in what is a promotion for all.
A list of 28 players have been released by the Crawdads' parent club with the roster to be pared down to 26 for the start of the season, which is scheduled to commence at Greensboro next Tuesday. Opening day at L.P. Frans Stadium is set for Tuesday, May 11, with the first meeting against the Winston-Salem Dash, as the Crawdads will play in the new "High-A East League."
The Rangers also announced one change in the field staff assigned to Hickory. Joining the Crawdads as the pitching coach is Jordan Tiegs, who spent five seasons as the pitching coach at Indiana State.
Previously, former Crawdads manager Steve Mintz was announced by the Rangers as the pitching coach for Hickory. However, Mintz was reassigned to Low-A East Down East in Kinston — closer to his home in Leland — where he has served as that team's pitching coach since 2017.
Here is the roster as announced by the Rangers (* denotes players returning to Hickory):
Pitchers (17): Grant Anderson*, Cody Bradford, Jean Casanova*, Sean Chandler*, Ronny Henriquez*, Zak Kent, Jesus Linarez*, Seth Nordlin, Cole Ragans, Daniel Robert*, Justin Slater, Nick Snyder*, Tyler Thomas* (2018), Tai Tiedemann*, Avery Weems, Grant Wolfram*, Triston Polley.
Catchers (2): David Garcia, Scott Kapers.
Infielders (4): Blaine Crim, Justin Foscue, Jonathan Ornelas*, Chris Seise*.
Outfielders (5): Ryan Anderson*, Miguel Aparicio*, Kole Enright*, Pedro Gonzalez*, Jake Guenther.
Field staff: Manager—Josh (JJ) Johnson; Pitching Coach – Jordan Tiegs; Hitting Coach – Chad Comer; Assistant Coach – Hiram Bocachica; Athletic Trainer – Yuichi Takizawa; Strength and Conditioning Coach – Jon Nazarko.