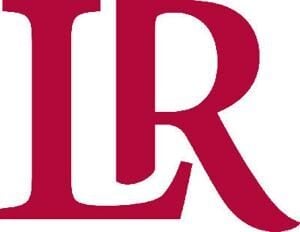 ROCK HILL, S.C. — The Lenoir-Rhyne University Athletic Communications Staff has been selected as the South Atlantic Conference Media Relations Staff of the Year, the Conference announced this week.
Voted on by members of the SAC Media Relations Directors Committee, the Lenoir-Rhyne staff consists of Associate Athletic Director for Athletic Communications Jeremy Zalacca, Assistant Athletic Director for Digital and Creative Media Dani Nicosia, Athletic Communications Assistant Jason Stuebe, Graduate Assistant for Athletic Communications Adekale Ande and Graduate Assistant for Graphic Design Filip Leskovar.
The Lenoir-Rhyne Athletic Communications team works to provide accurate and timely content on its athletic website, keeping schedules, team rosters, coaches and player bios, game recaps, feature stories and statistics posted and updated for all 26 sports sponsored by Lenoir-Rhyne on a daily basis.
The Lenoir-Rhyne team had its hands full this past year with a website redesign, production of non-football and football game notes, as well as non-football and football media guides. They played host to SAC championships for outdoor track and field, men's and women's lacrosse, football and men's soccer, and they were the hosts for the 2021 NCAA Men's Lacrosse South Regional Tournament where they provided live stats and video content for all events. Additionally, members of the Bears' athletic communications team serve on the SAC Championships Committee, the D2SIDA Men's Basketball Regional Ranking Committee and the D2CCA Women's Basketball Regional Ranking Committee. They provided live stats and live video for every Lenoir-Rhyne home game this year and continued to enhance graphic and video content for all sports.
The Lenoir-Rhyne staff will be presented with the SAC Media Relations Staff of the Year award later this fall.
What others are saying about Lenoir-Rhyne Athletic Communications:"We are very pleased to recognize the Lenoir-Rhyne athletic communications staff as the 2021 SAC Media Relations Staff of the Year. Jeremy and his staff have raised the bar in the SAC, especially with the work they all put in over the last year to make sure that fans could still watch games even when they may not have been allowed to be there in person, including hosting six SAC championship events during the spring of 2021. They are an asset to the SAC and we thank them for all their hard work."
- Patrick Britz, SAC Commissioner
"This is a huge honor for our university and our Athletic Communications team. Jeremy and his staff demonstrate tremendous dedication and unparalleled commitment to our student-athletes. He has provided great leadership and assembled a very talented team that we are truly grateful to have as part of our Bears family. Our staff works tirelessly to provide exceptional coverage, promoting our brand and most importantly, building relationships with our student-athletes and showcasing their amazing stories. We are so proud of our communications team and they are well deserving of this prestigious honor."
- Kim Pate, Lenoir-Rhyne Vice President for Athletics
"All of the media relations teams throughout our league did an outstanding job during this challenging year, but Lenoir-Rhyne stood out in the crowd. Jeremy, Dani, Jason, Adekale and Filip did an outstanding job in all phases especially in the areas of social media, graphic design and their athletic website. L-R hosted numerous championships this spring, with many of those occurring at the same time. I know the student-athletes, coaches and athletic administration are proud of their media relations team and Jeremy and his team are wonderful recipients of this well-deserved honor."
- Dom Donnelly, Tusculum Assistant AD for Athletic Communications
"Jeremy and his staff do a great job. Media relations staffs in our league do a great job promoting our student-athletes' accomplishments and Lenoir-Rhyne's media relations department is a great example of that. This award is well deserved."
- Rick Baker, Mars Hill AD