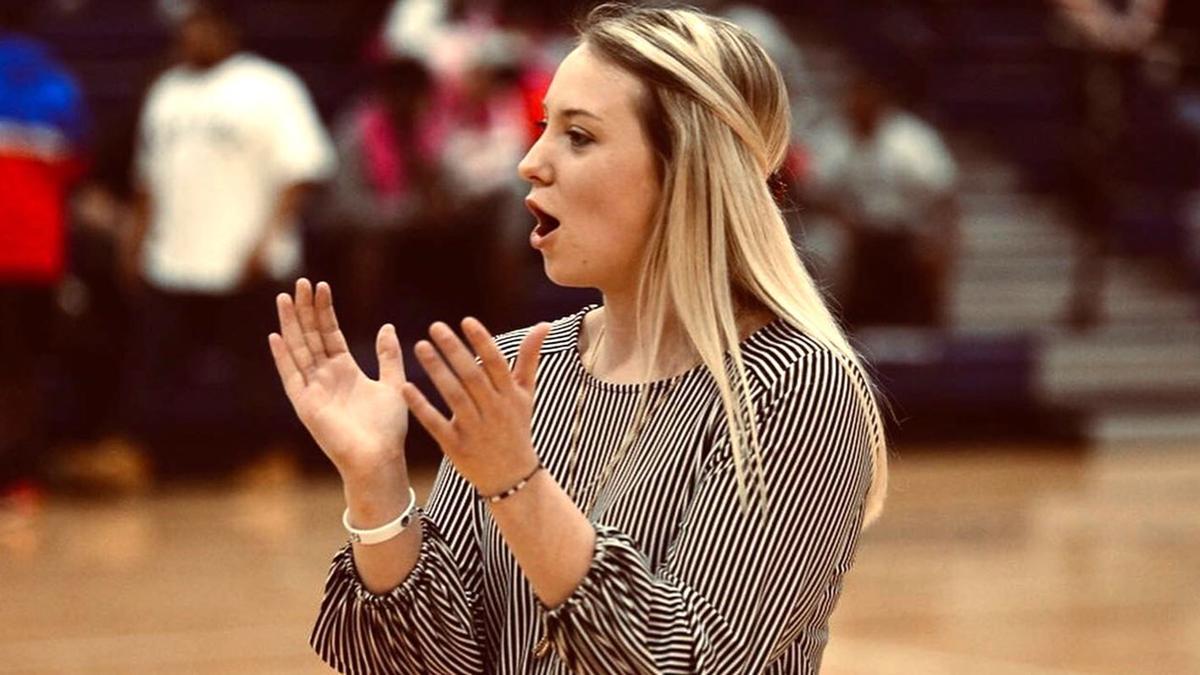 BREVARD — Former South Caldwell High standout Annalee Bollinger has been named an assistant coach for the Brevard College women's basketball program, as announced by Tornados head coach Donald Hudson last week. A 2019 Brevard alumna, Bollinger returns to her alma mater after spending the last two seasons as an assistant women's basketball coach at Averett University in Danville, Virginia.
"The excitement to welcome Annalee back to the program is through the roof," said Hudson. "She brings a knowledge of the game that everyone will benefit from. Her communication skills will help with player interactions both on and off the court. I'm eager to see Coach Bollinger's success as her career continues to unfold."
Bollinger will officially begin her duties as a member of the Brevard coaching staff on June 1.
"I am so excited to be returning to Brevard," said Bollinger. "The three years that I played here provided an incredible experience for me and my family. I'm honored to work alongside Coach Hudson and continue to build this program. He has been a great leader, mentor and friend over the last five years.
"I also want to thank athletic director Myranda Nash for the opportunity to come back and be a part of the women's basketball program as well as the Brevard family," she added. "It feels good to be home."
Bollinger splashed onto the coaching scene with her first full-time position at Averett University, where she was hired as assistant women's basketball coach in August 2019. She helped lead the Cougars to an 18-9 overall record and an 11-5 record in conference play in 2019-20 en route to a second round appearance in the USA South Conference Tournament. She continued her coaching experience at Averett through the 2020-21 season where she handled recruiting visits, team travel and film study, amongst other duties.
This year, Bollinger was also one of 25 coaches selected for the Top Connect Graduate Assistant Leadership Academy. At the academy, Bollinger learned from top coaches from throughout the nation who provided insight on leadership, development and coaching skills.
Bollinger's coaching experience began even earlier, while still a student-athlete at Brevard College. She was selected for and completed the "So You Want to Be a Coach" leadership development program held at the Women's Basketball Coaches Association Convention in 2019. Bollinger was also an assistant coach for the AAU Surry Storm Girls Under 17 team and an instructor at the Scouts Focus Camp. Additionally, she interned with the Brevard women's basketball and football coaching staffs while volunteering at The Cindy Platt Boys & Girls Club of Transylvania County.
Bollinger had a prolific career as a player for the Tornados, serving as team captain for all three of her years after transferring to Brevard from Division II Saint Joseph's College in Indiana. Bollinger set the NCAA-era school record for made 3-pointers (188) and became a member of the 1,000-point club while at Brevard. Bollinger was named to the USA South Conference All-Sportsmanship Team as both a junior and a senior.
A native of Hickory, Bollinger graduated from Brevard with a Bachelor's in Exercise Science and a minor in coaching. She is pursuing a Master's of Business Administration degree with a concentration in leadership from Averett.
Bollinger steps into the role previously held by fellow Brevard alumna Taylor Spangler, a 2014 graduate who departs after five seasons coaching alongside Hudson.
"Coach Spangler is leaving behind some huge shoes to fill," said Hudson. "Not only was Coach Spangler great for myself and the program, she was an asset to the entire campus as well. Having her beside me the last five years made me a better person, and I thank her for that."
The Brevard women's basketball team heads toward next season after winning five of its final six games during the 2020-21 campaign. The Tornados advanced to the USA South Conference West Division Tournament, marking the first USA South postseason nod for any sport at Brevard.