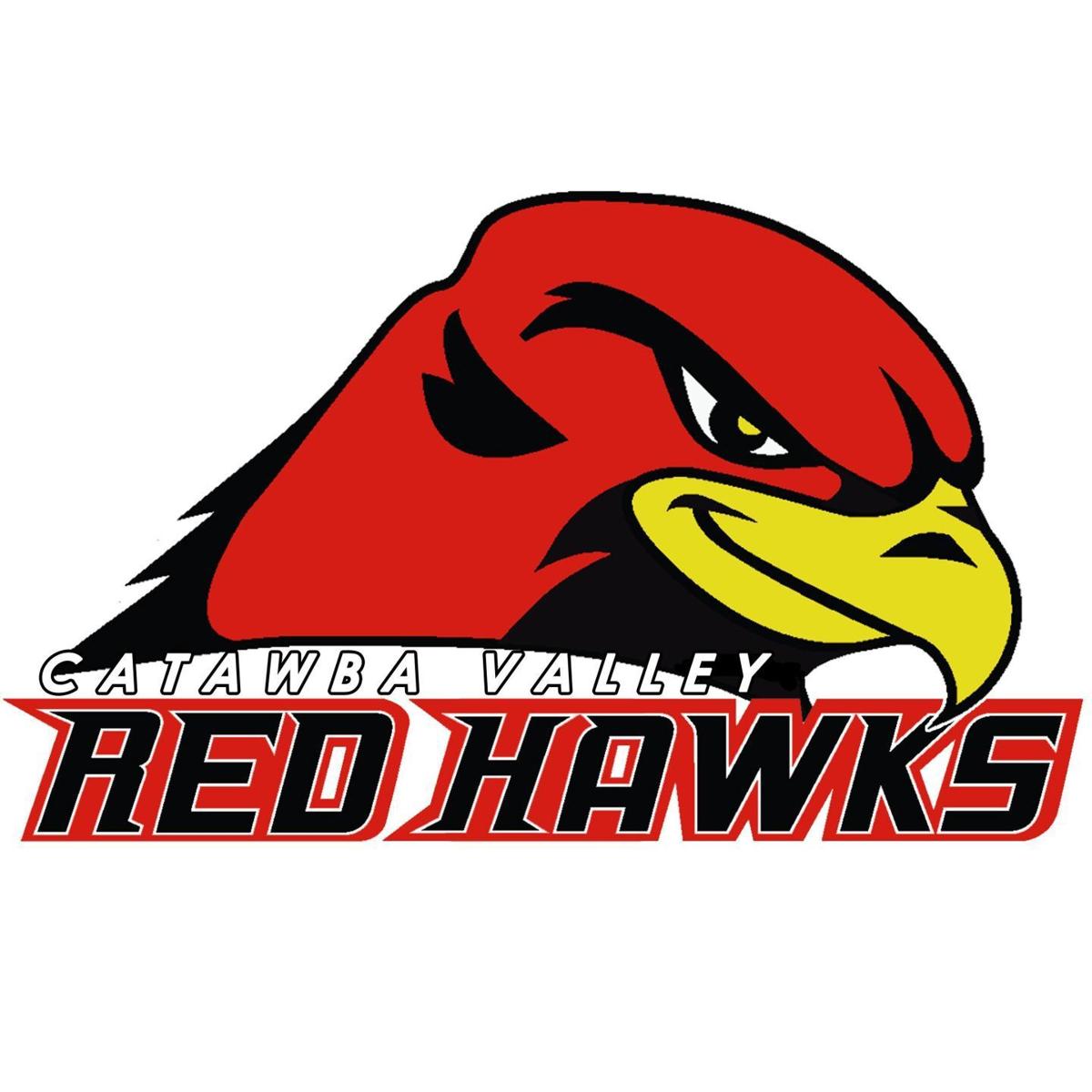 Two athletic programs at Catawba Valley Community College have been honored by the National Junior College Athletic Association for their academic successes during the 2020-21 school year.
The Red Hawks' women's basketball and baseball programs were recently named NJCAA Academic Teams of the Year. The NJCAA Team of the Year honor goes to a NJCAA member program who achieves at least a cumulative 3.0 team grade point average during the 2020-21 school year.
The Catawba Valley Community College women's basketball program boasted a team GPA of 3.27 — earning NJCAA Academic Team of the Year honors for the fifth time in the past six seasons.
It was one of 76 women's basketball programs throughout NJCAA to earn the Academic Team of the Year distinction.
"CVCC student-athletes strive for excellence in the classroom as well as on the court and field," said Red Hawk women's basketball head coach Tisha England, who also serves as academic liaison for all student-athletes at CVCC. "I am so proud of our ladies for fighting through adversity and digging deep to continue their academic progress. I always tell them that no one can take away their education so I encourage them to fight for it and do their best. For our players to keep our rich history of academic success is a blessing. It's not always how you start, but definitely how you finish, and we finished strong."
For the first time in program history, the CVCC baseball program earned NJCAA Academic Team of the Year honors after recording a cumulative team GPA of 3.26.
The Red Hawks' baseball program was one of 109 NJCAA baseball programs in the nation to earn this accolade.
"Our guys did an unbelievable job this year of attacking not only the on-the-field challenges, but the off-the-field challenges with being in a different classroom setting because of COVID-19," said CVCC head baseball coach Paul Rozzelle. "They attacked that head on. That's what elite people do. I am definitely proud to watch our guys be able to perform on and off the field and in the classroom."
A total of 820 NJCAA athletic teams from 28 sports received the NJCAA Team of the Year honor.
"I am so proud of Coach England and Coach Rozzelle on what they accomplished this season," said CVCC athletic director Nick Schroeder. "Both programs not only had strong athletic years, but both pushed their teams to achieve greatness in the classroom. These coaches work on developing the person first and the athlete second, and this shines through with what their students have been able to accomplish this year."