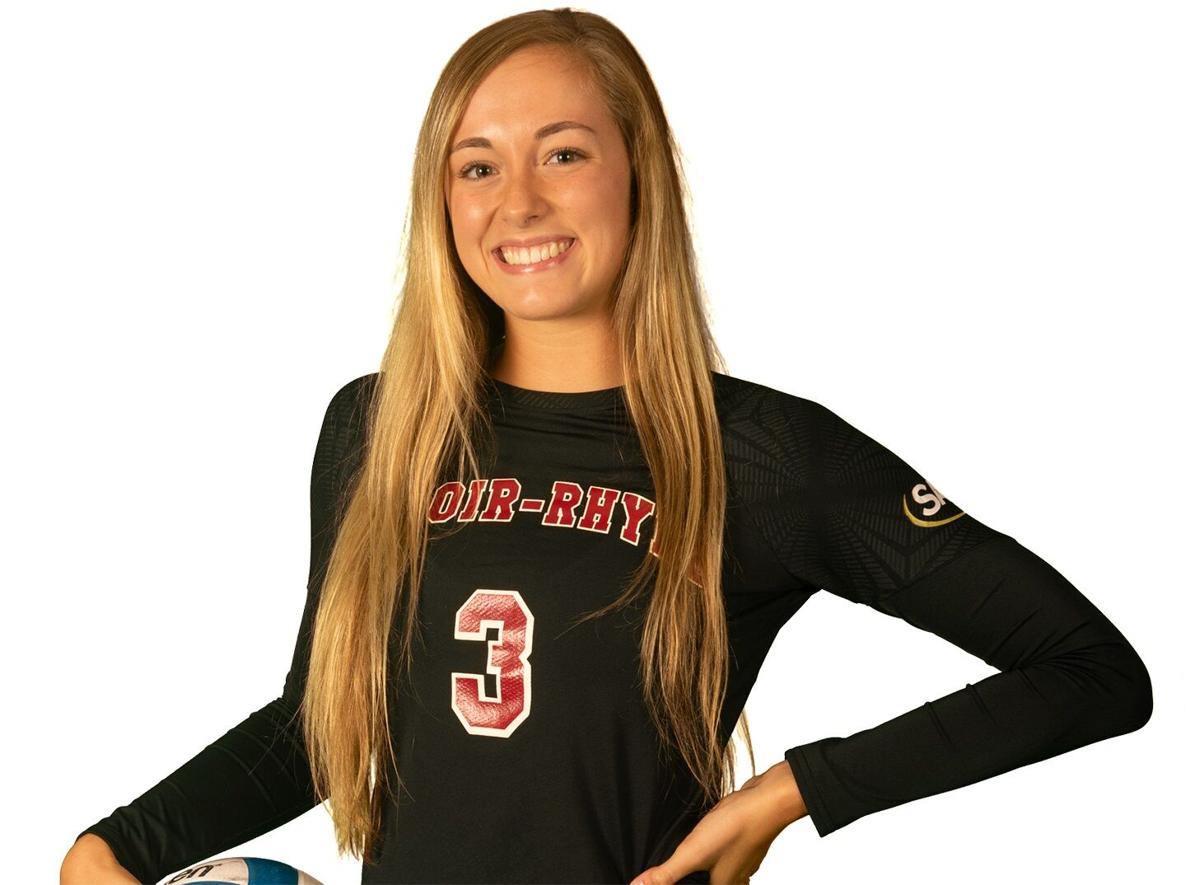 HIGH SCHOOL: Davie County
---------------------------------------------------------------------------------------
The Lenoir-Rhyne volleyball team has five seniors on its 2020 roster, but only two of them are North Carolina natives. One is defensive specialist Rachel Bewick, while the other is outside hitter/right side hitter Taylor Walton.
A former standout at Davie High School in Mocksville, Walton saw action in just one match as a freshman before appearing in nine matches during her sophomore season. After recording 45 kills, 15 digs, eight blocks, three aces and two assists in 2018, she played in eight games a year ago and finished with 23 kills, 10 digs, seven blocks and one assist.
After seeing her numbers dip from her sophomore year to her junior season, Walton will look to contribute more regularly as a senior. The Bears also had five seniors a year ago, two of whom played the same positions as Walton, so their departures could open up more playing time.
Lenoir-Rhyne also has a new head coach in Shannon Hudson, who spent the past 11 years at nearby Catawba Valley Community College. After posting a record of 348-76 while leading the Red Hawks to six National Junior College Athletic Association National Tournament appearances, Hudson will look to continue her success as the ninth head coach in the history of the Bears' volleyball program.
Perhaps Hudson will give Walton extended playing time as Lenoir-Rhyne tries to return to the NCAA Division II playoffs for the first time since 2015, when the Bears finished 25-8 and reached the regional finals. Regardless, she will certainly look to her and the other seniors for leadership on and off the court.
Walton's best outing last season came in a thrilling five-set home win over Lincoln Memorial on Sept. 15, 2019, when she finished with season highs in kills (7) and digs (5) while also registering a block. Meanwhile, her career-best performance came in a three-set road victory over Mount Olive on Sept. 8, 2018, when she led the Bears in kills (11) and tied for the team high in blocks (4) while also tallying a dig and an ace.
Lenoir-Rhyne has finished with a winning record each of the last two seasons, posting a 17-11 overall mark and an 11-9 record in the South Atlantic Conference in 2018 before going 16-15 and 11-11 in 2019. While Walton has started only four times in that span, she has been a key member of the Bears' roster both years.
There are a lot of unknowns surrounding the upcoming season right now, including exactly when it will begin due to the ongoing COVID-19 pandemic. But one thing is for sure: Walton and Lenoir-Rhyne's remaining seniors will be looking to go out on a positive note.
Josh McKinney is the sports editor for the Hickory Daily Record. 
Be the first to know
Get local news delivered to your inbox!