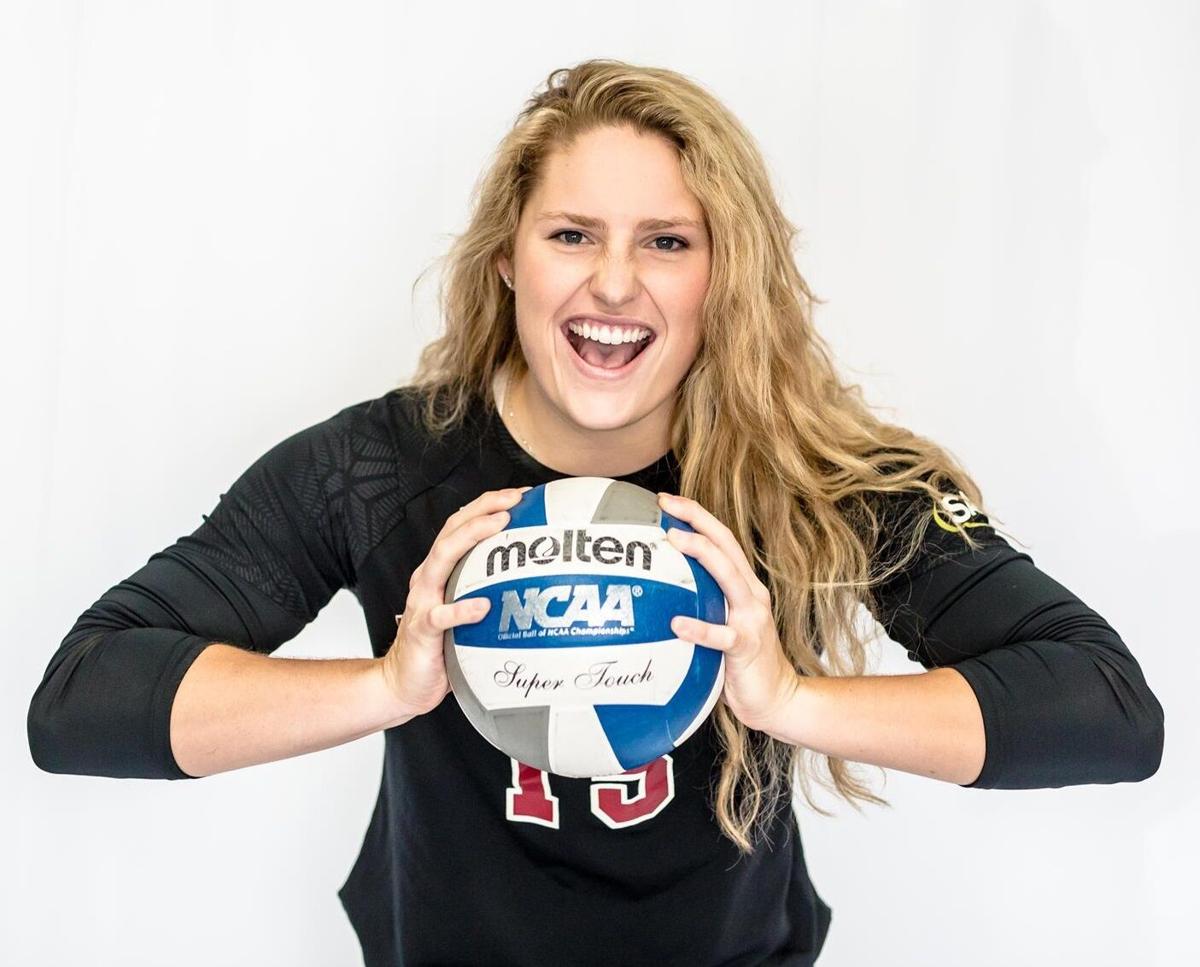 HOMETOWN: Abingdon, Virginia
HIGH SCHOOL: Abingdon (Virginia)
---------------------------------------------------------------------------------------
Of the five seniors on the Lenoir-Rhyne volleyball team's 2020 roster, Madison Asher is one of the most experienced. The senior middle blocker has played in 77 matches over her first three seasons with the Bears, including 44 starts.
Although Lenoir-Rhyne won't take the court until 2021 after the South Atlantic Conference announced Friday the postponement of fall sports until next spring, the Bears will look to players like Asher for leadership and major contributions. The NCAA Division II playoffs will not be held during the upcoming season due to the ongoing COVID-19 pandemic, but Lenoir-Rhyne will still have the opportunity to contend for a SAC championship.
Asher has 300 kills in her collegiate career, finishing with 72 as a freshman, 148 as a sophomore and 80 as a junior. She also has 179 blocks after recording 37, 91 and 51, respectively, over the past three seasons. Additionally, she has 17 aces and six assists during her time at Lenoir-Rhyne.
A four-time all-conference selection and three-time all-region performer in high school, Asher has continued to be a top player on her team over her first three years with the Bears. Lenoir-Rhyne was 10-16 overall and 6-14 in SAC play during the 2017 season, but rebounded with back-to-back winning seasons in 2018 and 2019. The Bears finished 17-11 overall and 11-9 in SAC action two years ago before going 16-15 overall and 11-11 in SAC competition last season.
Last season, Asher had a season-high eight kills in a four-set neutral-site loss to South Carolina Aiken on Oct. 12, 2019. A week later, she totaled a season-best seven blocks in a four-set road victory over Newberry.
Asher has also been an accomplished digger during her time at Lenoir-Rhyne, compiling 123 digs thus far after registering 26 as a freshman, 63 as a sophomore and 34 as a junior. She tallied a season-high five digs on Oct. 12, 2019 — the same day the Bears suffered the aforementioned loss to S.C. Aiken — in Lenoir-Rhyne's three-set neutral-site win over Georgia College.
The Bears have been particularly proficient at home over the past two seasons, posting a 13-8 mark at Shuford Gymnasium while going 20-18 in all other matches. In the spring of 2021, they will look to continue their winning ways at home under new head coach Shannon Hudson, who was hired in January after a successful 11-season run at nearby Catawba Valley Community College.
Hudson was 348-76 at CVCC, leading the Red Hawks to six appearances in the National Junior College Athletic Association National Tournament. However, there is always an adjustment when starting a new job, so it will be important for Asher and the rest of Lenoir-Rhyne's veteran players to make their first-year coach feel right at home just a few miles up the road from where she helped another school build a winning tradition.
The Bears posted five straight winning seasons from 2011-15, and after two straight winning campaigns, they have a chance to make it three in a row during the forthcoming season. Hopefully the wait will be worth it when play begins in 2021.
Josh McKinney is the sports editor for the Hickory Daily Record. 
Be the first to know
Get local news delivered to your inbox!