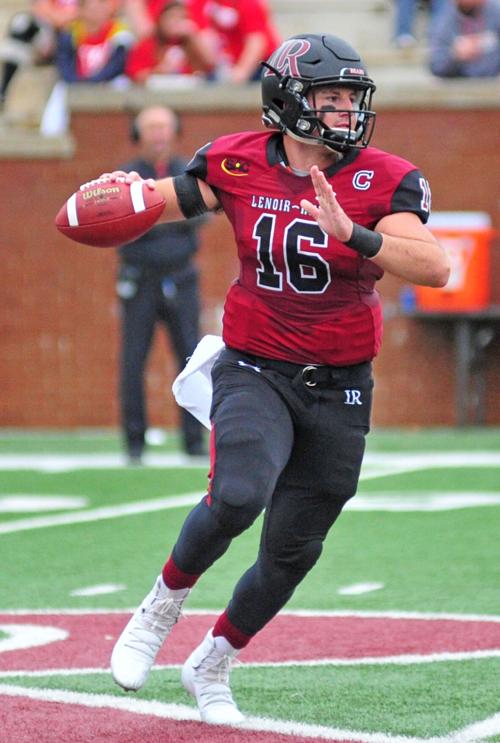 When Lenoir-Rhyne initially announced its 2020 football schedule in March, it consisted of 11 total games and eight South Atlantic Conference contests. Due to modifications brought on by the ongoing COVID-19 pandemic, the Bears' slate for this fall has been trimmed to nine games including those same eight SAC tilts.
L-R's season will now begin two weeks later than originally planned when it travels to conference rival Newberry on Sept. 19. A week later, the Bears will host Mars Hill in their SAC opener.
The remaining home games for L-R during the upcoming season include contests against Tusculum (Oct. 10), Limestone (Oct. 24) and Catawba (Nov. 14). Meanwhile, the rest of the Bears' road contests consist of trips to UVa-Wise (Oct. 3), Carson-Newman (Oct. 17), Wingate (Oct. 31) and Barton (Nov. 7).
Four of the Bears' games will kick off at 6 p.m., while three 1 p.m. kickoffs are on the schedule along with a noon start and a 2 p.m. kickoff. L-R's only nonconference opponent will be Barton, which was previously known as Atlantic Christian and hasn't fielded a football team since the 1950s. The Bears are 9-0 all-time against their in-state foes from Wilson.
Entering the 2020 season, L-R has won 21 straight regular-season games, including 15 against SAC opponents. The Bears have collected back-to-back conference titles, losing in the regional championship each of the past two seasons.
2020 LENOIR-RHYNE FOOTBALL SCHEDULE
Sept. 19: at Newberry*, 6 p.m.
Sept. 26: vs. Mars Hill*, 6 p.m.
Oct. 3: at UVa-Wise*, noon
Oct. 10: vs. Tusculum (homecoming)*, 2 p.m.
Oct. 17: at Carson-Newman*, 1 p.m.
Oct. 24: vs. Limestone*, 1 p.m.
Oct. 31: at Wingate*, 6 p.m.
Nov. 7: at Barton, 6 p.m.
Nov. 14: vs. Catawba (Senior Day)*, 1 p.m.
* denotes South Atlantic Conference game
Be the first to know
Get local news delivered to your inbox!