Hickory is a city with a focus on the future. The work that the city is engaged in today is done with forethought and the desire to build a stronger Hickory for tomorrow. City Council, city staff, and city residents share a joint vision that highlights Hickory's potential for a robust economy, a vibrant arts and culture scene, and a diverse population.
Hickory, North Carolina, has a history of craftsmanship. Hickory's past and future prospects have drawn to this place a people with an eye for detail, a hand for hard work, and a passion for making something of themselves and of the future.
A large milestone for the City of Hickory happened in 2014 when the citizens of Hickory passed a $40 million bond referendum, thereby supporting the City's initiative for economic development and growth. As the City moves forward, four major projects are being completed: a City Walk that will greatly enhance pedestrian access from Lenoir-Rhyne University through Downtown Hickory and beyond, a Riverwalk that will follow the waterfront to connect the current Rotary-Geitner Park to the Highway 321 bridge, a Streetscapes and Gateways plan that will enhance Hickory's entrances and roadways, and Trivium Corporate Center (formerly Park 1764), which will be an advanced manufacturing business park, jointly developed by the City of Hickory and Catawba County.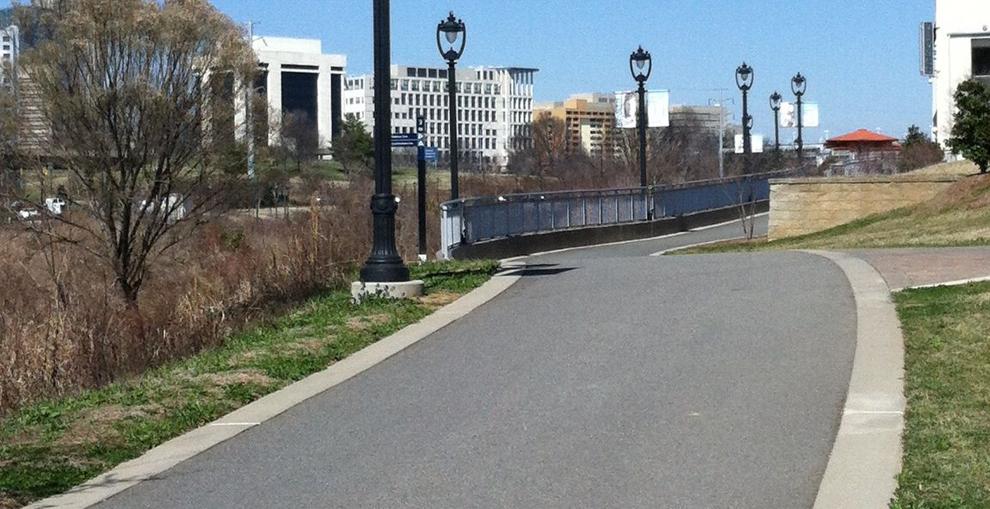 These bond projects spurred the City's Crafting Hickory initiative. Crafting Hickory not only includes the four bond projects, but also encompasses multiple, city-wide improvements, many of which are public/private partnerships.
For example, the Charles D. Dixon Memorial Splash Pad at Kiwanis Park, which opened in the summer of 2016, was built partially with City funding and partially with money raised by two local Kiwanis Clubs. There is also the recently opened Lowes Foods City Park in Downtown Hickory that was privately funded with donations raised by the Friends of Hickory organization. A highly anticipated, public/private partnership is the Deidra Lackey Memorial Park, a generous renovation of Rotary-Geitner Park, which will be largely funded by the Bob Lackey family. Because of private partnerships, like these, additional projects can be created, as well as enhancements to current projects can be made that tax dollars alone are not able to do. With the energy of these partnerships and projects, the City anticipates more to form in the future. Hickory is fortunate to have numerous citizens who take an active role and share in the work of crafting a successful future for the city.

Crafting Hickory is not simply beautification projects and added amenities. Its true purpose is to spur economic activity and produce job growth for the city. Government cannot directly create jobs, but it can create an atmosphere that promotes job growth and encourages private corporations to relocate or open new businesses within the target municipality. An important part of creating the necessary pro-business environment is offering a quality of place that is attractive to businesses and the employees they want to hire. Being a place where people and businesses want to be is imperative.
Mayor Hank Guess stated, "The Hickory of tomorrow is being created today. Our mission is to continue crafting a City that not only attracts visitors, but provides a high quality of life for local residents. The efforts and investments we are making today to build connectivity and drive economic development will benefit our community and be felt by generations to come. Hickory is and will continue to be a very special place to call home, a City where life truly is well crafted."
Every day, the City of Hickory works behind-the-scenes and within its various departments to improve the lives of its citizens and move the city forward towards its vision for the Hickory of tomorrow.
The Hickory of tomorrow will not only have the same charm and characteristics that it does today, but it will have more. There will be more businesses and job opportunities, establishing a stronger economy. There will be more outdoor amenities for recreation and pedestrian access. The arts will continue to flourish and have an important role in the Hickory community. There will be additional entertainment options and a greater appeal to the younger generation. A larger diversity of citizens living in Hickory will come as the population grows. But Hickory will maintain its integrity and identity as a great place to call home.
For more details on all the Crafting Hickory projects, check out the newly redesigned website www.craftinghickory.com.
Hickory-based business owners support Crafting Hickory!
"People want cool places to hang-out with things to do like Arts in the Park, the Symphony, the Hickory Community Theatre, and clothing and antique stores to shop. Our downtown area is more vibrant than it has been in my years here, but it can explode with the creation of these new amenities. We partnered with the City to co-develop our parking lot for night and weekend parking for the City Walk. It is a central location for access to the green space. It is a great place to get on the City Walk." - Paul Thompson, Founder and Chairman of Transportation Insight
"City Walk was coming right by here. We knew that we could possibly rent bikes when it opens and have easy access to the greenway. I think it will get more people on bicycles in general, and maybe even more people commuting to work. I think it will bring people in town and will open up the opportunity for us to make bike repairs, since we are right here off the greenway." - Brad Stevens, Co-Owner of Carolina Pedal Works
"I am tickled to death that the City Walk is extending to 9th Street. This brings a lot of potential for the West Hickory area. Our employees like to walk to lunch. We moved from Tate Boulevard to our current building to have more access to retail, banks, and the Downtown Farmer's Market for our employees. There are huge benefits to having a business downtown; it's central to everything." - Richard Swartzel, President and CEO of CornerStone United