SW Associates | Custom Builders | Hickory NC
As Experienced Custom Builders, We Get The Details Right
| | |
| --- | --- |
| Sunday | Closed |
| Monday | |
| Tuesday | |
| Wednesday | |
| Thursday | |
| Friday | |
| Saturday | Closed |
About SW Associates | Custom Builders | Hickory NC
Welcome to SW Associates, an experienced custom home builder in the Hickory, NC area. SWA is known for superior craftsmanship, unsurpassed quality and uncompromising dedication to customer satisfaction.
A residential home builder for over four decades, we have managed and constructed some of the finest custom homes in Alexander, Burke, Catawba, Caldwell, Iredell, Lincoln, McDowell and Watauga counties. If your desire is to have a smooth custom home-building experience, we welcome your call. We promise to use all our skills, resources and knowledge to see that you have the custom home of your dreams.
SW Associates are proudly building custom residential homes in Hickory, Lenoir, Morganton and surrounding areas.
735 11th Ave Blvd SE • Hickory, NC 28602 • Phone 828.327.8627 • Fax 828.327.4941
Brad Benson is the Digital Marketing Expert of North Carolina.

Accepts:

American Express

Cash

Check

Discover

MasterCard

Visa
Is this your business?
Promote your business through our innovative Marketplace system! It's free to sign up!
Answer
Some considerations are the same for building a home and buying an existing home. Among them are location, affordability and compatibility with your lifestyle. But deciding on building a custom home opens up an incredible and exciting array of possibilities.
When building a custom home, you need to be prepared to commit some time, especially in the planning stage. This is where your list of "must haves", "like to haves", and "if we could only" features begin to take shape. At the same time, you should be settling on a building lot, considering financing options and deciding on a custom home builder. Choose a reputable custom home builder who is licensed in North Carolina. Ask for references and talk to previous customers.
One of the key elements of custom home-building success is the degree of communication between the builder and the homeowner. Make sure the builder is available to you and that you are comfortable with the builder's ability to lead you through the process. During construction, you will need to make a multitude of decisions on details. And every project may present some unexpected challenges, one of which is the weather. Be prepared to continue your commitment of time and insist on a schedule for construction, communications and a good follow-through relationship with your builder.
As you will see, building a custom home takes time and commitment, but fortunately it is an exciting and rewarding challenge that results in a custom home in which you can't wait to begin making memories.

Answer
SW Associates Inc. combines the professional expertise and rigorous disciplines of the professional residential construction industry. We have a passion for superior craftsmanship and unsurpassed quality construction. We also have the personal dedication and honesty required to build lasting relationships with our customers. In order to give each project our personalized attention, we build only a handful of homes each year.
Stan Whittington, owner and founder, and Jimmy Houston, co-owner, will work directly with you from start to finish. Then they'll make sure you're still satisfied after you've moved in and for years to come. We build homes as if they were our own. To us, each house isn't a home until everyone is willing to put their signature on it as a gesture of pride and accomplishment.

Answer
As in many areas of home-building, finding the right place to build can be challenging. Often, there is a great demand for lots in prime locations, especially in the good school districts desired by families with children, or in gated communities.
There are several things to keep in mind when searching for the perfect lot or land. As this can be a very expensive investment, make sure the lot is right for the type of home you are hoping to build, and that it is in an area that you will be happy with for years to come. Do your homework by checking land values, resale values, taxes, and accessibility of utilities. Always look for that special "something" in a lot. It may be a great view, or a slope for an exposed lower level. Some customers look for building opportunities on a golf course or by a lake, while others prefer acreage with privacy.

Answer
Every custom home-building project is different when it comes to duration and cost. There are many variables in size, lot preparation, features and the time it takes to plan and build a home.
The time will depend largely on the size of home you are building, but factors such as weather can also play a role in the time it will take. Typically, a new-construction home takes from 10 months to a year. For a more complex design, detail and greater square footage, the project may take more than a year to construct.
SW Associates believes that time spent with customers to plan their dream home is key to avoiding disappointing surprises. Every aspect of the home is accounted for, but as with any building project, challenges are expected and will be handled quickly and effectively. You can rest assured that we take very seriously our commitment to deliver your home on schedule and to your complete satisfaction.

Answer
SW Associates Inc. became incorporated builders in 1992. President Stan Whittington has been building homes for over 40 years. Stan, vice-president Jimmy Houston and our other dedicated employees together have more than 100 years of combined experience. We are proud to have remained consistent and committed to the building profession through both the good times and the difficult times the industry has faced over the past several years.

Answer
The SW Associates reputation of quality and customer satisfaction has been established in many ways, including:

Answer
1. Our mission is to deliver superior craftsmanship and unsurpassed quality to our homeowners, and we have done that successfully for more than 23 years (see Testimonials)
2. Our uncompromising dedication and honesty in a uniquely straightforward approach that removes confusion in the estimating and building processes

Answer
To minimize environmental impacts, green homes incorporate environmental considerations and resource-efficiency into every step of the building and development process. The design, construction and operation of a home must focus on energy as well as water-efficiency, resource-efficient building design and materials, indoor environmental quality, and the home's overall impact on the environment. However, much of the processes and technologies that go into a green home happen behind the scenes and behind the walls, sometimes resulting in initially higher cost. Keep in mind that you must allow for a reasonable payback time when deciding to build green. By choosing spray foam over batt insulation, for example, you will reduce the amount of air and moisture that infiltrates your home by closing small areas in the structure. And that saves energy.

Answer
When custom-building or custom-remodeling your home, it is recommended that you consider these points:
1. The contractor must hold a valid building license.
2. The contractor must have adequate liability insurance and workers' compensation. Upon request, the contractor should be able to provide copies of this insurance coverage for you to keep. A contractor cannot legally obtain permits without insurance.
3. Find out the number of years of experience the contractor has in home building and/or remodeling and if the experience includes projects similar to yours.
4. Ask the contractor to provide a reasonable number of references (at least three or more) and call them all. Among questions to ask the reference contacts are: Would you use the contractor again? Did the contractor return calls and answer questions? Was the work continuous or were there long periods of inactivity? Was the quality up to par? Were excuses made for increasing the total cost?
5. Ideally, the contractor should be active in professional associations such as NAHB (National Association of Home Builders), HBA (Hickory and Catawba Home Builders Association), BBB (Better Business Bureau), and local Chambers of Commerce.
6. Ideally, the contractor should be invested in education and have earned certifications through continuing education such as CGP (Certified Green Professional), CAPS (Certified Aging in Place Specialist), and HERS Rater (Home Energy Rating System).
7. The company's owners and job superintendent should be accessible to you throughout the project. Make sure you like them. They may be in your home a long time, so trust your instincts. If they don't have time for you now, you will probably have trouble getting with them after the project starts.
8. Will the contractor provide a detailed Price Agreement, Specifications, and Scope of Work? Beware of contractors who come in with a lower bid by leaving items out and promising to add them later.
9. Finally, be very careful about selecting a contractor based on price only. If you are getting several quotes and the dollar amounts differ drastically – in excess of 30% to 50% – examine the estimates more closely, looking for any type of details or key items that are not being included. Variances that significant are not usual and you want to be well informed before making such an important decision. A reputable builder will welcome your queries and provide straightforward answers. So ask questions.

Answer
Building a new home is an exciting process and your safety is important to us. When on the job site, we prefer that you have someone from our team with you or make someone aware you may be planning an on-site visit. A construction site can be a dangerous place, especially when work is in progress. But you are welcome and encouraged to visit and see the progress of your future home. Many families like to make photo journals throughout the process to look back on after moving in.

Answer
Yes. Building a custom home is an evolutionary process and we expect some modifications. It would be hard to build a custom home without making some changes throughout the project. Just be aware that, depending on their scope, changes that have not been budgeted may incur additional cost.

Answer
Not necessarily. It depends on your tastes and the choices you make for your home. A speculative builder may choose finishes or products that are less expensive to keep the price competitive and his building risk lower. If you choose that same quality of finishes and materials, your home would be in the same price range.

Answer
Absolutely. We have been in business for more than 23 years and have a long list of past homeowners and projects. We would be glad to share references with you, and encourage you to call them and ask what it was like to work with our company. We suggest you do the same for any contractor you are considering. It is well worth the time it will take to make the calls.

Answer
In new construction, Aging in Place design elements add very little, if any, extra cost to your home. All elements are offered in designer products today that are incredibly stylish and trendy for any home, so your Aging-in-Place home can feature amazing style and décor. Aging in Place elements add so much value to your home that it is a sensible choice as you build and plan ahead. In a society where multi-generational living is more common, these elements would provide easier movement and produce fewer, if any, barriers for relatives who may at some point live in your home.

Answer
It depends on the age of your home, its structural condition, and what type of previous modifications it has undergone. Custom-remodeling an older home is not a one-size-fits-all issue and, if not performed correctly, can do more harm than good. An experienced contractor can perform a detailed inspection and determine what scope of work would benefit your home.

Answer
SW Associates builds homes of distinction in the following areas:
Alexander County
Bethlehem
Hiddenite
Stony Point
Taylorsville
Burke County
Connelly Springs
Drexel
Glen Alpine
Hildebran
Icard
Morganton
Rutherford College
Salem
Valdese
Caldwell County
Cajah's Mountain
Cedar Rock
Gamewell
Granite Falls
Hudson
Lenoir
North Lakes
Rhodhiss
Sawmills
Whitnel
Catawba County
Brookford
Catawba
Claremont
Conover
Hickory
Lake Norman
Long View
Maiden
Mountain View
Newton
North Hickory
Saint Stephens
Sherrills Ford
Viewmont
Davie County
Advance
Bermuda Run
Cooleemee
Mocksville
Iredell County
Harmony
Love Valley
Mooresville
Statesville
Troutman
Lincoln County
Boger City
Denver
Iron Station
Lincolnton
Lowesville
Westport
McDowell County
Marion
Old Fort
West Marion
Mecklenburg County
Charlotte
Chemway
Cornelius
Davidson
Derita
Huntersville
Idlewild
Matthews
Mint Hill
Pineville
Rama
Rutherford County
Alexander Mills
Bostic
Caroleen
Chimney Rock
Cliffside
Ellenboro
Forest City
Henrietta
Lake Lure
Ruth
Spindale
Rutherfordton
Watauga County
Blowing Rock
Boone
Foscoe
Grandview Heights
Mayview Park
Valle Cruces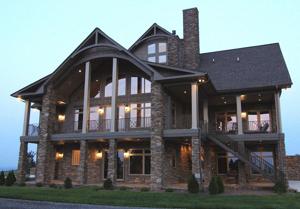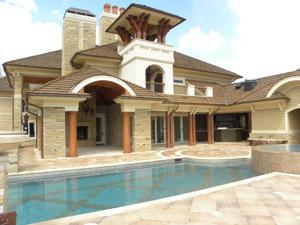 Associations & Accreditations
A Professional Home Builder You Can Trust
One of the first things people notice about SW Associates is how easy it is to communicate with our professional home builders. Everyone associated with SW Associates understands that you have a unique vision for your new home. Our passion is to help you achieve that vision.
Expert craftsmanship and more than four decades of custom home building experience make SWA homes synonymous with premier quality. Whether you are considering a custom home, remodel or renovation, we welcome your call or email to discuss your new project.
Proudly Building Certified Green Custom Homes in Hickory, Lenoir, Morganton and Surrounding Areas
Stanford Whittington
Owner/President
Founded SW Associates in 1992
One daughter Tiffany and one grandson Nico
Lives in Hickory, NC with partner Connie
Licensed General Contractor
Certified Green Builder designation
Certified Aging ln Place designation
Over 30 years in the building industry
President, Board of Directors Caldwell House
Vice Chairman Board of Directors Hope Valley
Volunteer with Hospice
Jimmy Houston Jr.
Owner/Vice President
Married to Annette for 23 years
Two children Kali and Cole and one grandson lsaiah
Associates degree in Architecture
Licensed General Contractor
HERS Rater (Home Energy Rating System)
Over 24 years in the building industry (Designing floor and truss systems, designing homes, and building)
Active member of his church
Annette Houston
Office Manager
Married to Jimmy for 23 years
Two children Kali and Cole and one grandson lsaiah
Worked as Office Assistant at SW Associates for 8 years
Worked as a hairstlylist at College Pines Nursing and Rehab for 19 years
Active member of her church as well as Church Secretary and Assistant Treasurer for church
Volunteer with local Recreation Department and Burke County Public School system