Bass-Smith Funeral Home & Crematory | Pre-Planning | Hickory NC
| | |
| --- | --- |
| Sunday | |
| Monday | |
| Tuesday | |
| Wednesday | |
| Thursday | |
| Friday | |
| Saturday | |
About Bass-Smith Funeral Home & Crematory | Pre-Planning | Hickory NC
Welcome to Bass-Smith Funeral Home, actively serving Catawba Valley communities since 1948. Over the years we have helped many through the process of finalizing arrangements, services and life celebrations. We offer this experience to families, friends, and loved ones.
We are Family-Owned and Operated Since 1948. We currently have two locations. On-Site Crematory
Bass-Smith Funeral Home & Crematory
334 Second Street NW
Hickory, NC 28601
828-322-3015
Bass-Smith Granite Funeral Service
106 South Main Street
Granite Falls, NC 28630
828-396-1305
Brad Benson is the Digital Marketing Expert of North Carolina.

Accepts:

American Express

Cash

Check

Discover

MasterCard

Visa
Is this your business?
Promote your business through our innovative Marketplace system! It's free to sign up!
Robert Testimonial

When my Father was dying in 2013 I started looking for services. I was completely frustrated in meetings with other funeral homes. Someone suggested Bass-Smith. Like the others I simply asked what do I need to know having never done this before. What was different is Bass-Smith explained eve… Read more
Helen Testimonial

My situation was more involved than most funerals, because the body of my husband had to be flown into the state. Mitch Sigmon, Funeral Director at Bass Smith in Hickory, NC took care of every detail with flight arraignments and other details during the worst ice storm this winter. My family… Read more
Jean Testimonial

You couldn't ask for a better Funeral home staff. They made the experience of losing our father easier to handle for us. They were excellent and we will use them in the future and tell others of our great service from Bass-Smith Funeral Home. Read more
Deborah Testimonial

Bass-Smith as a team and Wesley as an individual could not possibly have done more to be helpful as we struggled through this difficult event. They just ooze integrity and I would trust them with anything or anyone. Read more
Susan Testimonial

We have known Rosemary Newton-Bass for years. We used them for cremation of my Father and now Mom. She took excellent care of us. All of our extended family knows her & uses Bass-Smith. I could not have asked for a better selection for our final service for Mom. Read more
Ann Testimonial

We were extremely pleased with the service we received from the funeral director and staff. Their expertise, experience and understanding made a challenging process less complicated and less stressful on the family. Read more
William E. (Jack) Bass, Sr.
Co-Founded Bass-Smith in 1948
William E. (Jack) Bass, Jr. 
Joined The Firm in 1966
Our Journey:
1948 – Bass-Smith Funeral Home Founded by William E. (Jack) Bass, Sr. and Richard Smith
1950's- Bass- Smith purchased a second home in Burke County.  The only funeral chapel in the area was built and seated around 200 people.  The funeral home had a grave digger who was paid $15 a grave. To dig a grave by hand was an entire days work.
Late 1950's- Bass-Smith acquires a stately Victorian home known as the Norman Hutton House.
1966- William E. (Jack) Bass, Jr. joins family business.
1973- Bass-Smith Acquires Shuford Funeral Home.
1973-  Bass- Smith built and moved to their present facility.
1986- Building was redecorated and remodeled in 1990 offering privacy and dignity in the arrangement room, chapel, family rooms, and other services to fill the needs of families.
1988- On-Site Crematory added to Bass- Smith Facility.
Bass-Smith Funeral Home & Crematory
334 Second Street NW
Hickory, NC 28601
828-322-3015
Bass-Smith Granite Funeral Service
106 South Main Street
Granite Falls, NC 28630
828-396-1305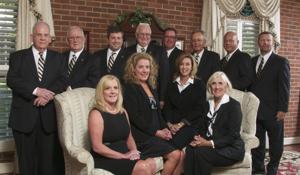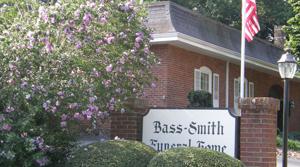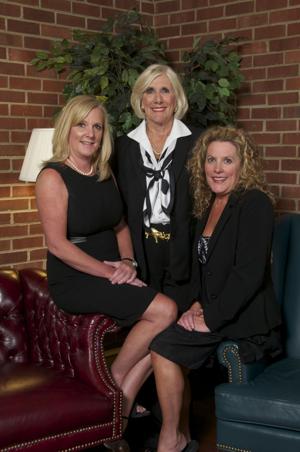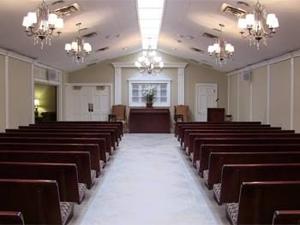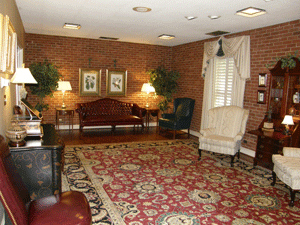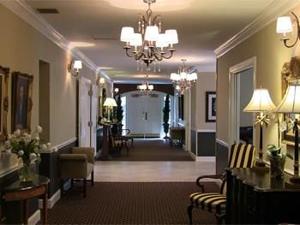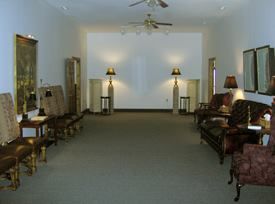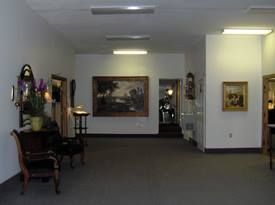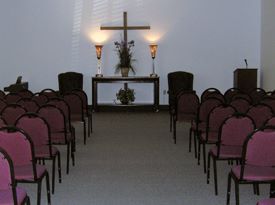 FUNERAL SERVICES
A funeral represents a purposeful opportunity to reflect on the meaning of a life that has been lived and to determine the impact of that meaning for the family and friends. 
There is no single proper funeral service. It is a time for human sharing in its deepest sense. You and the ones you love are at the very center of the process, and the choices you make will determine its significance for you. As you participate in the planning of the funeral service, you help create a meaningful experience for everyone.
It is the goal of Bass-Smith Funeral Home to help people complete the relationship with the one who has died and to provide a climate that encourages each person to give and receive emotional support. During the funeral service, family and friends have the opportunity to relate to each other at the deepest levels and find mutual strength.
Complete Funeral Service
Traditionally, the funeral will be a Complete Funeral Service. This includes a family or public viewing of the deceased. Following this will be a service, typically in the church or at the funeral home. This would be followed by the earth or above ground burial of the casketed remains. Caskets selected may cost from several hundred dollars to several thousands of dollars depending on the material the casket is constructed of. Many cemeteries require that a minimum grave liner be used to encase the casket when earth buried. These minimum liners are constructed of concrete and are designed to hold the weight of the earth, maintaining the cemetery property. A sealed vault may also be used. The vaults are also constructed of concrete and are designed to not only protect the gravesite, but are manufactured with inner liners that not only restrict the entrance of graveside elements (water and earth) but increase the strength of the vault.
Graveside Service
The Graveside Service can be another selection. This many times would follow a time of visitation at the funeral home. The casketed remains would then be transferred to the cemetery where a graveside ceremony could take place followed by the burial.
Traditional Cremation Service
The Traditional Cremation Service is another type of selected offering. This service will be just like a Complete Funeral Service except cremation will follow instead of the casketed burial. This can be accommodated by the use of a cremation casket (casket that is designed to be cremated) or even a rental casket may be used. Following the viewing, service or ceremony, and eventual cremation, the cremated remains can be buried, properly scattered, or returned to the family for safe keeping. Urns are used to hold the cremated remains. Urns can be constructed out of basic materials like cardboard or plastic, or constructed out of more protective materials like basic and semi-precious metals, ceramics, and woods.
Cremation Memorial Service
The Cremation Memorial Service can be arranged as an immediate disposition of the body, but is most times followed by a memorial service at the church, funeral home or other location. A Memorial Service is one where the body is not present. We recommend that if you select an immediate cremation that you are allowed a time, if possible, to privately view the body as a family. If the viewing can be done in a matter of a few hours after the death then embalming will not be necessary. If there is to be a long delay (more than 8-12 hours) then embalming would be encouraged. State laws vary as to when embalming becomes required. Viewing of the deceased is a very important step in acknowledging that the death has occurred. Having some type of service or ceremony is also a key ingredient to a healthy recovery of a loss due to a death.
Personalized Services
At Bass-Smith Funeral Home, we encourage families to create very personalized services. It is important to acknowledge that life that has been lived and to offer to the community a way in which to celebrate that life. By offering services and memorialization features that are personal and special, a unique life can be remembered and honored in an individualized way that is comforting to the family and friends.
How Your Funeral Director Can Serve You
When a death occurs, your primary responsibility is to yourself and the ones you love. There are a number of things that require attention simultaneously. Regardless of the day or hour, Bass-Smith Funeral Home is always prepared to respond to your needs quickly and competently. The funeral director's main function is to assist you with the necessary details of the funeral process. Among the services funeral directors provide are:
Arranging funeral plans
Securing necessary permits and death certificates
Care and custody of the body
Coordinating all details with the clergy
Arranging the music you have selected
Placing obituary and funeral notices in newspapers
Assisting in arranging for burial or cremation
Assisting in arrangements for cemetery space, grave opening and closing, flowers and monuments
Arranging transportation for you and the members of your family prior to, during, and after the funeral
Supervision of the funeral or memorial service
All necessary arrangements for transportation, funeral service, and burial if the deceased is to be sent to a distant location
For more information about our professional services, please contact us by e-mail or call at 828-322-3015. We're here to help.
Benefits of Planning Ahead
BENEFITS OF PLANNING AHEAD
Planning your funeral arrangements in advance can offer you and your family a number of benefits:
Emotional Benefits
More Time to Consider Your Options – You and your family will have time to research your options and make well-informed decisions, without feeling rushed
A Sense of Accomplishment – You'll feel good knowing that these arrangements have been taken care of
Fewer Family Concerns - Your surviving family members will have less to worry about in the event of your death
Financial Benefits
The Pre-payment Option – When you pre-pay, you can lock in today's prices. Our funeral director will explain each payment method and investment option available, and will help you make a decision that best suits you and your family
Your Family Keeps More – When you pre-pay, your estate will owe nothing on funeral expenses. More of your assets and life insurance proceeds will go directly to your family
Save the Amount You Need – Once you gain an understanding of all the costs involved, you can earmark a portion of your savings to cover those costs
Fewer Last-minute Expenses – When you plan in advance, your family is less likely to incur additional expenses at the time of the funeral.
To request more information regarding pre-planning/pre-arrangement, or to begin the pre-planning process, please call us at 828-322-3015.
Welcome to our pre-planning preparation guide. Before we meet with you, the following information will help us assist you in your planning. Most families we serve are comforted by the knowledge that their loved ones will be spared the hardship of making decisions at such a difficult and sensitive time. By completing the planning-ahead section you will:
Relieve emotional burden from loved ones.
Express your own wishes.
Relieve a financial burden from those you love.
Make decisions at your own pace without emotional stress.
Share your choices with your family and make decisions together.
We look forward to receiving your pre-need information.