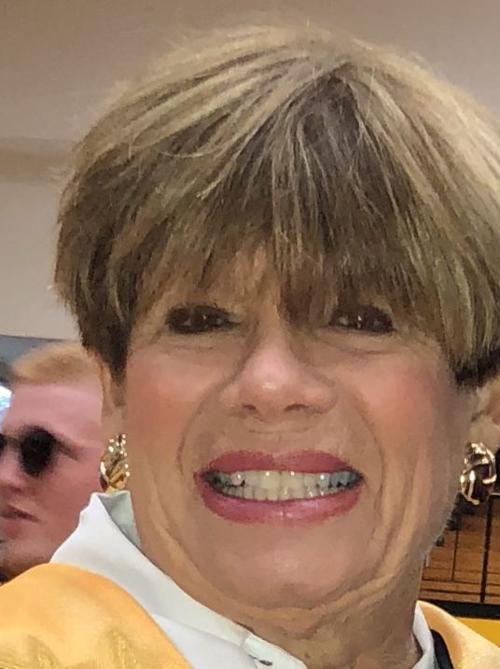 During my 27-year tenure at Hickory High School, I have had the pleasure to work for some great principals, and Rebecca Tuttle is no exception. In fact, because of her hard work and determination last semester, she made our school better than it has been in years. She was constantly visible and made a conscientious effort to get to know as many students as possible. She listened to students as well as teachers and made sure that the assistant principals were visible and taking care of discipline. She read and returned emails in a timely fashion, and she created an atmosphere of exuberance. It was obvious how much she cared about the students, the faculty and the staff at Hickory High School. The morale at the high school was very high.
Everyone accepts the fact that Ms. Tuttle made a mistake, and she has paid a huge price for it. However, Dr. Robbie Adell, HPS superintendent, and 100% of the Hickory Public Schools Board of Education understand the enormous strides that Ms. Tuttle has made at HHS, and they are supporting her. To quote Dr. Bryan Graham, chairman of the HPS Board of Education, "I believe that we are not defined by our mistakes if we learn and grow from them."
After the staff and faculty learned what had happened, three cards of support and encouragement were placed in our workroom for everyone to sign. They were filled with thoughts of love and support which reflect our feelings for Ms. Tuttle. Below I have listed just a few of them:
"We love you so much. Please take care of yourself. I'm praying for you every day."
"Praying for you and sending lots of love your way. I hope you feel better soon. We miss you and can't wait to have you back!"
Even more proof of the profound and positive effect Ms. Tuttle has had at HHS are the feelings of the students. I had my students (anonymously) submit to me how they feel about Ms. Tuttle. Once again the comments were upbeat and positive. Space allows me to include only a few, but those few reflect the feelings of all that I received:
"Ms. Tuttle is Hickory High's best and in my opinion, the only shot for improvement. She actually listens to the students and has helped me personally several times."
"I like Ms. Tuttle for many reasons: she made this school better by making sure a lot of the kids followed the rules."
"Ms. Tuttle is the best principal we have ever had at this school. She worked hard to make this place better, and whenever I talk to teachers about her, all I hear is glowing praise. She is respected and loved throughout the school, and I don't think that one bad decision should prevent her from doing what she appeared to love. Even though she cracked down on the rules here, she gave this school and all of its students a second chance, and we should do the same for her."
At the HPS Board of Education meeting held Monday, Jan. 27, several people spoke in support of Ms. Tuttle and the positive difference she has made. I was one of nine people who spoke. Additional speakers were two former HCAM students, one current student, two parents, two additional teachers and our PTA president, Caroline Culpepper.
The former HCAM students discussed the huge impact she had made on their lives, and how if it had not been for Ms. Tuttle, they probably would not have graduated. Mrs. Culpepper talked about all the visits that Ms. Tuttle has made to HHS students' homes to see if there were anything she could do to help them succeed. Taylor Day, a sophomore at HHS, stated that "Ms. Tuttle is a part of our HHS family, and we do not turn our back on family." He also said, "In a short period of time, Principal Tuttle has improved Hickory High by focusing on discipline, increasing school spirit and acting as the voice of the student body."
Fran Durak, who got to know Ms. Tuttle when her daughter was a student at HCAM, discussed the countless positive things she had done there, including her starting the first PTA that they had ever had. To quote Mrs. Durak: "Principal Tuttle is a one-of-a-kind principal. She demands high expectations from her students and faculty. While Principal Tuttle was at HCAM, student enrollment was at an all-time high and tests scores were excellent."
In my opinion, the most powerful speech presented was given by Linda Hirsch, one of the strongest teachers I have worked with in my 27 years at HHS. Not only is she an excellent teacher, but she also earned the title of HPS Teacher of the Year in 2017. She talked about how high the morale of the school was first semester when Ms. Tuttle was leading us to a successful future. Ms. Hirsch was passionate in what she said, and more important, it was not from a prepared statement but straight from the heart." She stated, "We need her back TOMORROW!"
The only people in the Hickory community who truly know what a fine person Ms. Tuttle is are the students, parents, faculty, staff, Dr. Adell, and the Board of Education. Those who have criticized and publicly condemned Ms. Tuttle know only one thing about her: She made a bad decision what resulted in some very serious consequences. Unfortunately these people have taken great pleasure in adding to the darkest moments of her life. "May he who is without sin cast the first stone." These people have no idea the enormous positive effect she has made on Hickory High School.
Some people have said things like, "How can she convince the students not to drink and drive when she did?" In response, I'd contend that such a person is uniquely qualified to tell students about the consequences of drinking and driving.
In closing, I would like to pose a question to the Hickory community: "Would Hickory High School be better with or without Ms. Tuttle?" I believe it is quite obvious that the school would be better with her leadership, her devotion and her will to help all students succeed.
Ellen Correll is a Latin teacher at Hickory High School and a Hickory resident.
Catch the latest in Opinion
Get opinion pieces, letters and editorials sent directly to your inbox weekly!