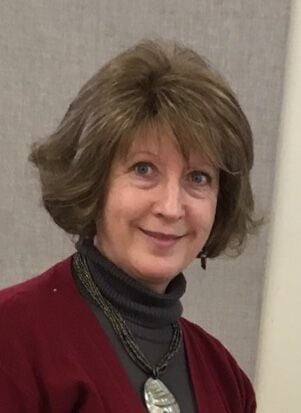 It is obvious that some, if not many of us, have a pandemic fear: We are either afraid of Sars-CoV-2, the virus, or we are afraid of the COVID-19 vaccine.
When I decided to be vaccinated, I weighed and considered the various options: If I become infected with the virus, I may not even know, because I could be asymptomatic. I also could have mild to moderate symptoms, which I could treat with proper self-care. Or, I could have serious symptoms that would require hospitalization, possibly linger as long COVID, and treatment could have detrimental side effects from drugs that would save my life. And last, I could die.
The vaccine, on the other hand, would prompt my body to develop a good bit of immunity, known side effects are rare, and if some side effects would develop a decade or two later, I would rather be alive to find out then instead of possibly having succumbed to COVID-19.
Although millions of people refuse the COVID-19 vaccine, we all reap the fruits of scientists' labor in many aspects of our lives, whether they are completely safe or not. Every day, we use our smartphones, electricity, different modes of transportation and the various fuels that power them, treated drinking water, processed foods, cleaners, and many more. Then there are the many pesticides, herbicides, fungicides, preservatives, flavor enhancers, and so on that scientists have developed for food production and use on our food products.
Some of us eat organic foods to reduce the consumption of toxins. Others consume contaminated food daily without ever contemplating their potential adverse health effects 10 or 20 years into the future. Most of us simply accept that some products contain difficult to pronounce ingredients such as brominated vegetable oil in Sun Drop, for example. This additive is banned in the EU, India and Japan because of adverse health effects. How about diphenylamine on apples and pears, a pesticide that is banned in Europe? Then there is imazalil, a systemic fungicide used on citrus fruits and bananas, which has been classified by the Environmental Protection Agency as a likely carcinogen in humans. And how many people have indiscriminately sprayed gallons of the herbicide Roundup on their properties to kill harmless herbs, such as dandelion, putting their own health and wildlife at risk, because it is more convenient to spray than running the weed eater or pulling weeds? I could go on. Many people are willing to take these known risks but refuse a vaccine.
Furthermore, we go to the doctor when we become ill, including COVID infections, and we do not hesitate to rush to the emergency room to be treated with all sorts of interventions, including drugs that have known, serious side effects but keep us alive. I understand we all have the right to ignore Benjamin Franklin's advice that "an ounce of prevention is worth a pound of cure." In the case of a pandemic, though, when so much is at risk personally, economically, socially, emotionally, etc., that ounce of prevention can go a long way and does not only benefit individuals. It benefits all societies much like the many gifts scientists have given us, which provide comfort, convenience, entertainment, and save lives.
I embrace the COVID-19 vaccine as one of them. Today's medical technology could have saved my grandmother before her second heart attack took her life nearly 60 years ago. It may be selfish, but as a little girl, I would have been grateful if I could have spent a few more years with her while growing up. Unfortunately, COVID-19 has ripped loved ones from children's lives, because too many people simply have chosen not to be vaccinated. Even parents have orphaned their own children as a result of this choice. I bet all of the unvaccinated parents would have turned back the clock if science would have enabled it and would have received the vaccine once they realized their dreadful fate. Of course, out of the more than 1 million children, who have been orphaned by COVID worldwide so far, there were many parents in other countries, who never even had the opportunity to receive the vaccine.
I am grateful to scientists and doctors, who committed to devoting their time to researching preventions and treatments for Sars-CoV-2. While it appears that the vaccine was delivered in just a few short months, the fact is that scientists have been researching quietly behind the scenes for years. They knew the next pandemic was imminent and therefore worked to prepare. Once Sars-CoV-2 emerged, they were ready to complete the final steps in producing safe and effective vaccines. Now, more than 7 billion shots have been given across the globe, and vaccine side effects have been rare. In comparison, COVID deaths by far have outnumbered those adverse vaccine effects.
Therefore, it makes no sense to me that scientists and doctors are being threatened with physical violence because of their contributions to improve the lives of mankind. It is simply not acceptable, and neither is it acceptable that some nurses, doctors, and other medical staff have been assaulted while treating patients for COVID-19. That type of behavior does NOT make America great again. I could not agree more with former President George H.W. Bush when he said, "I want a gentler, kinder nation."
Since we are still awaiting the end game of the pandemic, people, who do not want to be vaccinated, should at least exemplify good citizenship and wear a mask when in indoor public spaces. It is not about them taking risks. It is about recklessly putting others at risk. We know masks stop the spread of disease. Otherwise, COVID-19 would have killed even more people than it already has killed. Masks also have prevented the spread of cold and flu last season. And, would anyone want to undergo surgery and not have the doctors and nurses wear a mask during that procedure? We put shoes on every day to protect our feet, what is the big deal about wearing a mask in public until we have control over this virus?
Vaccination or not, we need to follow preventative guidelines if we want this pandemic to stop sooner than later, especially now that we will be spending more time again indoors. Bob Dylan asked the right question decades ago. "Yes, 'n' how many deaths will it take 'til he knows that too many people have died?"
Sigrid Hice is a writer and teacher who lives in Hickory.