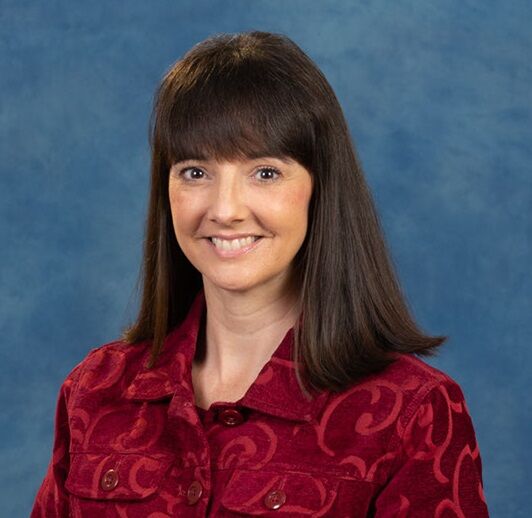 Give a man a fish and he will eat for a day. Teach a man to fish and he will eat for a lifetime. We've all heard the saying but few of us take the time or extend the effort to teach someone a new skill. Far fewer would agree to sign on to do it every day. Yet somehow, we are blessed with about 3.7 million American teachers doing just that.
Our teachers are dedicated yet often underappreciated. They are devoted yet consistently underpaid. There's a popular plaque I've seen that says, "One hundred years from now, it will not matter what my bank account was or what sort of house I lived in, but the world may be different because I was important in the life of a child." Now I'm not claiming to have done anything significant enough to have changed the world, but my life is certainly different because of the wonderful teachers I had. And I wish I had thanked them at the time.
My fourth-grade teacher, Mrs. Mona Belcher, was not just the most influential teacher I was blessed to have, but she was also my neighbor growing up in South Carolina. Mrs. Belcher was an incredible teacher who made learning fun. Students' reports on foreign countries were accompanied by popular foods or exports from those countries. A field trip to a local Charleston television station included a demonstration using holographic projection to show what TV viewing might be like in the future. She taught us the harmful effects of littering on the environment and how to diagram sentences. Man, did she ever teach us how to diagram sentences! In talking with some of my classmates last year, several of us recalled that sentence diagramming every year after her class was merely a review. We didn't learn anything new on the subject until 10th grade! Mrs. Belcher had somehow managed to pack several years of education into a single grade of school.
I moved to North Carolina the summer after fourth grade, and Mrs. Belcher became the bar by which all other teachers were measured. I encountered many other caring, dedicated teachers and administrators deserving of my thanks. Joe Biggerstaff introduced me to North Carolina history. Donna Pittman was a supportive advocate when I experienced obstacles in my path. Sue Huffman inspired my love of journalism and many classic American novels. Karen Trivett motivated me to not just memorize Spanish words and phrases, but to learn to speak Spanish. (I'm still not there, but I have not stopped trying!)
Johnny Secrest had us memorize the Prologue to the Canterbury Tales in Middle English. I can still recite the Macbeth "tomorrow and tomorrow and tomorrow" soliloquy we memorized in his class in its entirety. He challenged us but was still engaging and funny. Allen Biggerstaff and Cuyler Dunbar were approachable and open-minded administrators. Bo Glenn offered me numerous opportunities to serve and lead, which made me a more well-rounded student and a better person. Andrea Goehner encouraged me to expand my horizons beyond what I thought was possible. I've lost track of most of these influential individuals over the years, but I want them to know they made a difference in my life and countless others' lives.
Because she had been my neighbor, I was fortunate to get to keep in touch with Mrs. Belcher. I went back and visited her once as an adult and was able to tell her how important she was to me. We exchanged Christmas cards every year without fail for decades. She told me I could call her Mona, but I could never bring myself to do it. She was always going to be Mrs. Belcher to me. And when I shared on social media last year that she had passed away, the outpouring from my classmates was amazing. I had lost touch with most of them, but about half of the T-4 Class from all those decades ago reconnected, reunited by memories of this influential teacher. It seems Mrs. Belcher had not just set the bar for me, but for almost all of us. One classmate had even become a teacher because of her example.
So, as this new school year begins, I want to first encourage everyone to thank a teacher. If you still can, reach out and thank your former teachers. And then, to all the teachers and administrators on behalf of students everywhere, I want to say thank you for the investment you make in us. Thank you for all that you do! It might not seem worth it when you're coming in early, staying late, and buying supplies out of your own pockets, but the world is indeed different because you are important in the life of a child.
Cami Hepler is a lifelong animal lover, year-round sports fan, and part-time freelance writer from Hickory.