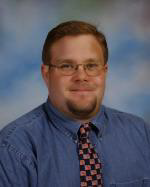 Graceland is one of the top five American homes visited each year. Elvis Pressley died there in 1977. Since then, the entertainment company which manages the home has expanded the Elvis experience with shops and places to stay and visit. Graceland is one of the major hubs of Memphis tourism and sees more than half a million guests annually. More than 20 million people have visited since it opened to the public.
Most of us know parts of his story. Born in Tupelo, Mississippi in 1935, the toddler gravitated to music. His mother, Gladys, remembered he loved church music as a young boy. He tended to slip out of his mother's arms and dance in the aisle while the church choir performed and, according to some, joined them a time or two.
One of the things the family did most Saturday nights was hook up the family radio to a car battery and listen to music from the Grand Ole Opry. Music was almost certainly in his blood. Elvis wanted to be a gospel singer. Growing up, Gladys read Bible stories to him. His life seemed steeped in the church. His gospel recordings are heartfelt and almost bring one to tears.
As in every life, there are turning points. One of the biggest for Elvis came when Elvis's mother took him to the Tupelo Hardware Store to buy him a birthday present. According to legend, he may have wanted a bicycle or a gun but Gladys bought him a guitar for $6.98 to celebrate his 11th birthday. Already influenced by several types of music, he began to tinker and learn. By the time he was a late teenager, he became a celebrity in the emerging age of television.
He appeared on the several different popular television shows and filmed his first movie by the mid-1950s. His music, television appearances, and movies quickly catapulted him to mass-market fame. People wanted to dress like him. With his appearances on the Steve Allen and Ed Sullivan shows in 1956, his fame grew even if there were some controversy regarding how he should be filmed on television.
Another great feat of Elvis's life is he was blessed to be born, and to grow up within five years and 500 miles of, some of the greatest musicians of the century. James Brown, Jerry Lee Lewis, Sam Cook, and Little Richard were transforming music, too. Blending the blues, gospel, jazz, and rockabilly, they were moving rock 'n' roll into the mainstream.
Pressley bought his Memphis home to take care of his parents. His emerging lavish lifestyle related to his poor upbringings. Gladys appears not to have liked the home and wished they were poor again.
Elvis performed his last concert in late June 1977 in Indianapolis. The venue is gone now but a marker remains commemorating the event. No one knew it might be his last. Elvis promised to see the audience again, but died a month and a half later at his home.
People disagree about what is the best Elvis song or the best movie or performance. Still, there is no doubt Elvis had a huge hand in bringing rock 'n' roll music into the mainstream. Rock 'n' roll, like President Truman's executive order to integrate the armed forces, and the historic Brown vs. Board Supreme Court decision helped to push America forward into an era of civil rights change in the 1950s and 1960s. Rock 'n' roll entertainers and their music would also be a piece assisting in the end of the Cold War in the last century. When people of differing colors and backgrounds heard and enjoyed the same kinds of music, they became a little more human with one another. Barriers had a chance at breaking.
Other turning points in Elvis's life is the drug use, his meeting with President Nixon about the possibility of becoming a government agent, his weight, and his death. All lives have darker periods. Still, it cannot be argued Elvis's life did not alter the physical and musical landscape. Mention "Hound Dog" to almost anyone and they will know its origin. By most accounts, it remains his best hit. He performed it on those television shows so many years ago.
In modern money standards, $6.98 converts to just a little under $100 today. The act of a mother buying her son a birthday present seems like a normal, seemingly important, but small act.
Yet, isn't that what life is about? The thrill in glorying in a small act which might pay dividends for someone down the road of life?
The gift Gladys gave her son changed history.
Where will you give in this upcoming year? What will your small acts be?
Brent Tomberlin is a social studies instructor at South Caldwell High School and CCC&TI. He can be reached at btomberlin50@outlook.com