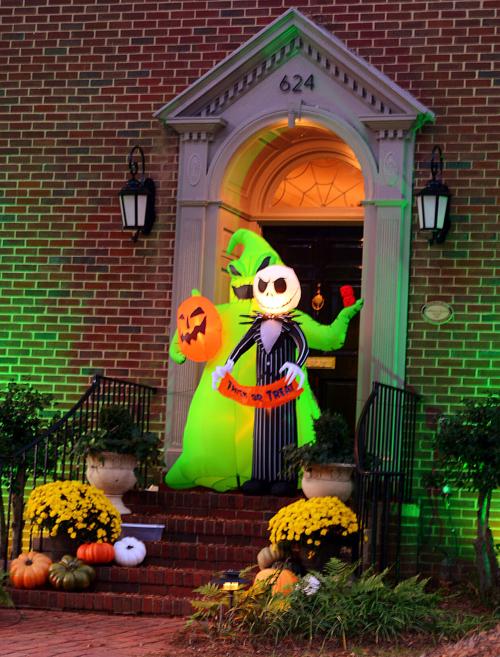 With all the traditions the fall season brings to mind, including Halloween and Thanksgiving, we are encouraging Catawba County's residents to find creative ways to celebrate while minimizing the risk for contracting COVID-19. It is still extremely important to remain diligent in practicing social distancing, wearing face coverings and washing our hands, and we should try to plan fall activities with these precautions in mind.
Cases of COVID-19 have been significantly on the rise in Catawba County, and the overwhelming majority of new cases of COVID-19 in our county have resulted from exposure through family contacts, gatherings of people and community spread. With this in mind, we are encouraging everyone to double-down their efforts to prevent the spread of COVID-19, especially at gatherings with people outside your immediate household and out in the community.
While it might not be as fun as trick-or-treating, another important fall tradition is the flu shot. Flu season begins as early as October and can last as late as May. During this time, flu viruses are circulating at higher levels in the population. Although the flu shot does not cover all strains of the flu, it covers the virus strains that are predicted to be the most common this year.
It is always important to get a flu shot, and the current pandemic makes it even more important. People who receive the shot are less likely to come down with the flu, and those who do are less likely to experience serious complications that may require hospitalization. This can help prevent overwhelming the medical system with flu and COVID-19 cases at the same time.
I know we're tired of worrying about COVID-19, and now the flu, but fortunately we know what to do to help lessen our worries and minimize our risk. If everyone could commit to being as diligent as possible about doing everything possible to prevent the spread of illness, we all might be able to return to the traditions we love sooner than later.
Jennifer McCracken is the Health Director of Catawba County Public Health.
Catch the latest in Opinion
Get opinion pieces, letters and editorials sent directly to your inbox weekly!