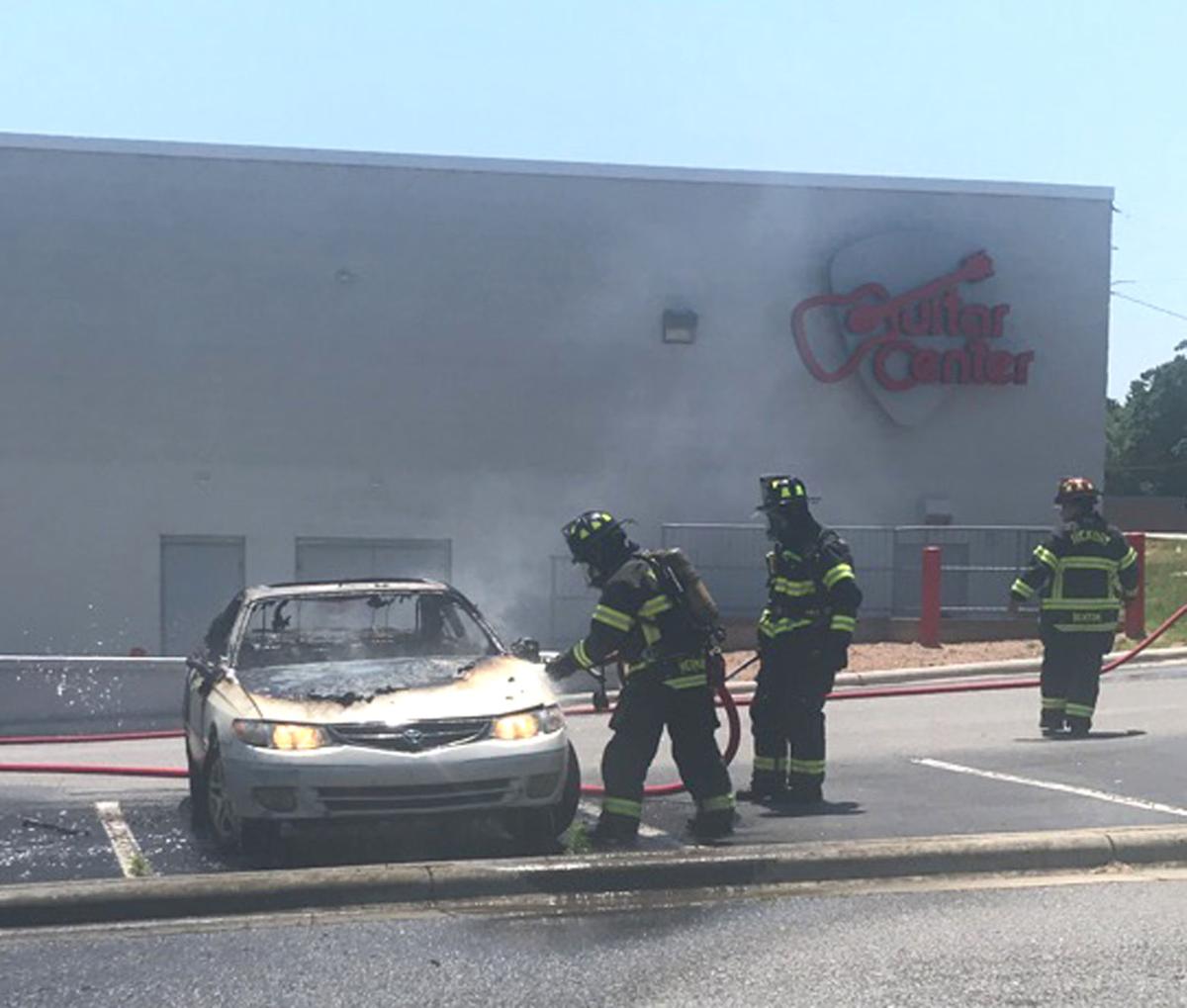 A vehicle caught fire Tuesday afternoon around 2 p.m. in the parking lot of 1718 U.S. Highway 70 SE, near Chipotle and the Guitar Center, in Hickory. 
For more photos, scroll to the bottom of this article.
Hickory Fire Department responded within minutes and extinguished the flames.
No injuries were reported and fire investigators determined the cause of the fire to be an electrical malfunction, according to Hickory Fire Education Coordinator Terri Byers.