Authorities say someone stole Guilford County Sheriff Danny Rogers' vehicle on Thursday — and they've charged a woman who was released from the Guilford County jail in Greensboro just hours before the theft.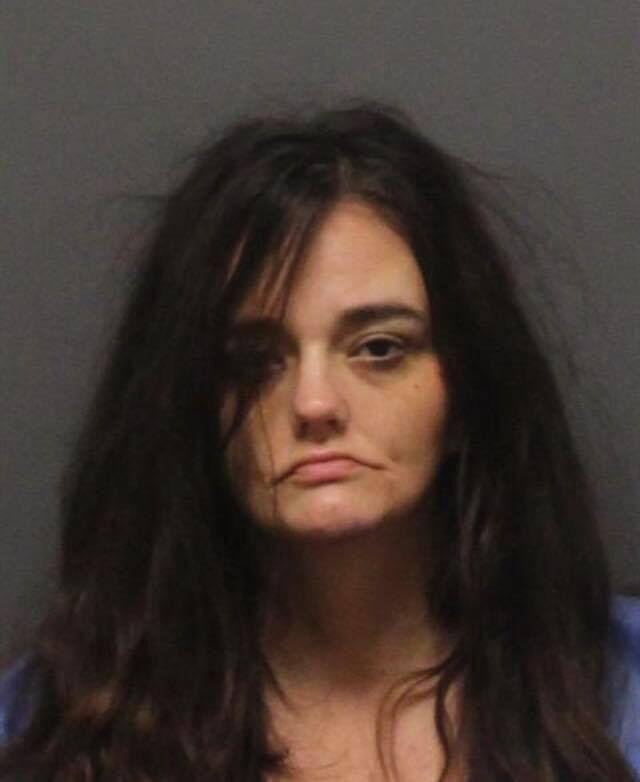 Jessica Gay Parks, 32, of Julian is charged with felony possession of a stolen motor vehicle, misdemeanor larceny of personal property and resisting arrest.
On Thursday morning at about 11 a.m., Parks was booked at the Guilford County jail in Greensboro on charges unrelated to the vehicle theft, including breaking and/or entering and larceny. Those charges stemmed from a May 12 theft from a local business, the sheriff's office said in a news release.
After being booked, Parks was released on a written promise to appear and left the jail around 1:20 p.m. Officials say video recordings show Parks entering the sheriff's office parking lot shortly after that time. She tried to enter several parked vehicles, including the chief deputy's county-owned SUV, the sheriff's office said. 
About 2 p.m., Parks opened the door to Rogers' county-owned Chevrolet Tahoe. 
The sheriff's office said investigators are not sure how Parks was able to enter the vehicle, which did not have any firearms inside. The Tahoe was locked and the engine was off, but a spare set of electronic car keys were inside the vehicle, which may have caused the doors to unlock when Parks pulled on one the door handles, the sheriff's office said. 
Video shows Parks rummaged around in the vehicle until 4:42 p.m., when she used the spare key to turn on the engine and drive out of the parking lot, according to the sheriff's office. 
During that time, Rogers was in meetings and did not notice the Tahoe was missing until 10 to fifteen minutes after it was stolen. Deputies and officers with the Greensboro Police Department began searching and, with the help of a GPS device, the vehicle was located within an hour after it was stolen, the sheriff's office said. 
Parks was still inside the vehicle when it was found at a West Gate City Boulevard Exxon station. 
She was arrested and remains at the jail in Greensboro under a $10,000 secured bail. 
No one was injured as a result of the theft, the sheriff's office said. 
Rogers met with Parks at the jail Friday morning and said Parks was "contrite and apologetic." According to the sheriff's office, Rogers encouraged her to seek assistance from the Sheriff's Inmate Re-entry Program upon her release from jail. 
Contact Jamie Biggs at 336-373-4476 and follow @JamieBiggsNR on Twitter.