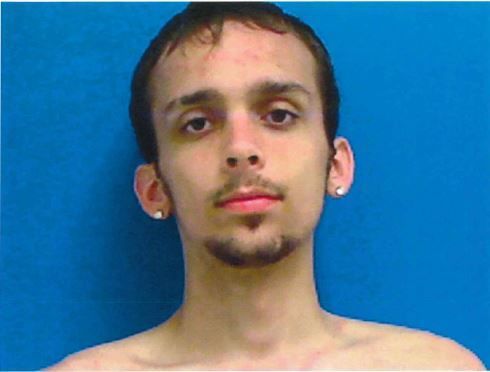 NEWTON – A Hickory teen was charged with the armed robbery of a convenience store Monday after leading Hickory Police Department officers on a car chase that resulted in the suspect crashing and being taken into custody later in the evening, according to a Catawba County Sheriff's Office press release.
Dylan Charles Gremore, 17, of Hickory, was charged with one felony count each of robbery with a dangerous weapon, larceny of motor vehicle, and possession of a stolen vehicle.
The suspect entered the Ronald's Suprette on Highland Avenue NE at approximately 2:01 p.m. Monday, and he pointed a pistol at the clerk and demanded money. Then he left with an undisclosed amount of cash, according to the release.
After obtaining a photo from the store camera, sheriff's office investigators shared the photo on Facebook.
The sheriff's office was notified HPD had been in a chase with a white Nissan Maxima at approximately 8:45 p.m., and the pursuit ended with the vehicle crashing and its driver escaping, according to the release.
Sheriff's office deputies and HPD officers went to a residence in the 1800 block of 20th Avenue Drive NE at approximately 10:30 p.m. and took Gremore into custody, according to the release.
He was issued a $30,000 secured bond and appeared in court Tuesday.