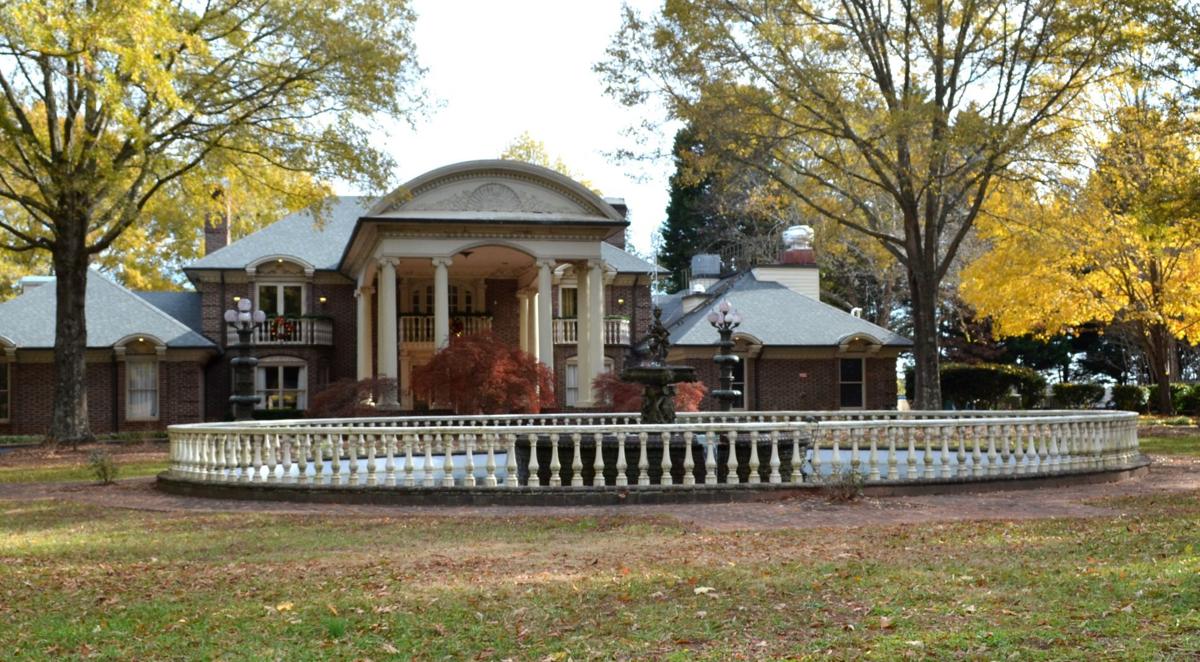 A demolition permit has been approved for the Mosteller Mansion despite efforts from some community members to save the building.
Summit Management, the property owners of the mansion, announced plans last year to tear down the mansion to build new apartments and a community center for the complex. The Mosteller house is part of The Estates apartments in Hickory.
The plans and demolition were approved by Catawba County and the city of Hickory at the end of April, according to building permits on the county's website. The demolition and new construction was approved by the U.S. Department of Housing and Urban Development May 12.
The approval is everything Stephanie Pace and the Hickory Landmarks Society, led by Patrick Daily, fought against.
The Hickory Landmarks Society sees the extravagant, 1980s mansion as a piece of history that should be left in place. Pace wants to save the mansion and buy it herself to preserve it. She plans to turn it into a cultural center for Hickory, she has said.
The Mosteller Mansion was built by William Mosteller, a furniture executive and plastics business owner in Hickory. He died shortly after the house was completed in the late 1980s.
After the mansion and surrounding property were sold by the family, apartments were added on the estate in 2006. The house has been used as a community center for the apartments since.
The mansion's possible destruction got attention in the fall of 2019 when Pace and Daily started a Change.org petition to stop the project. The petition garnered 1,900 signatures.
Under the approved plans, the mansion will be torn down and replaced with three apartment buildings with 78 total apartments, a clubhouse and a fitness center, according to the building permits.
In total, the project is valued at about $8.1 million, according to the building permits.
Pace says despite the permits being issued, there is still hope for the building. She said the decision is in the hands of the owners, Summit Management. Pace said she still hopes they might change their plans.
"This stately and elegant building is not only an important landmark for the city of Hickory but to the state of North Carolina, at large," Pace said. "It is beyond unfortunate for beauty to be destroyed so needlessly when alternatives clearly exist."
Daily said he is still searching for reasons the demolition could be halted.
"Our options are limited. We've done what we could," Daily said. "But we're not done. It's not over 'til it's over."
Daily said the COVID-19 pandemic may have delayed the project, giving him time to work to stop it.
Be the first to know
Get local news delivered to your inbox!