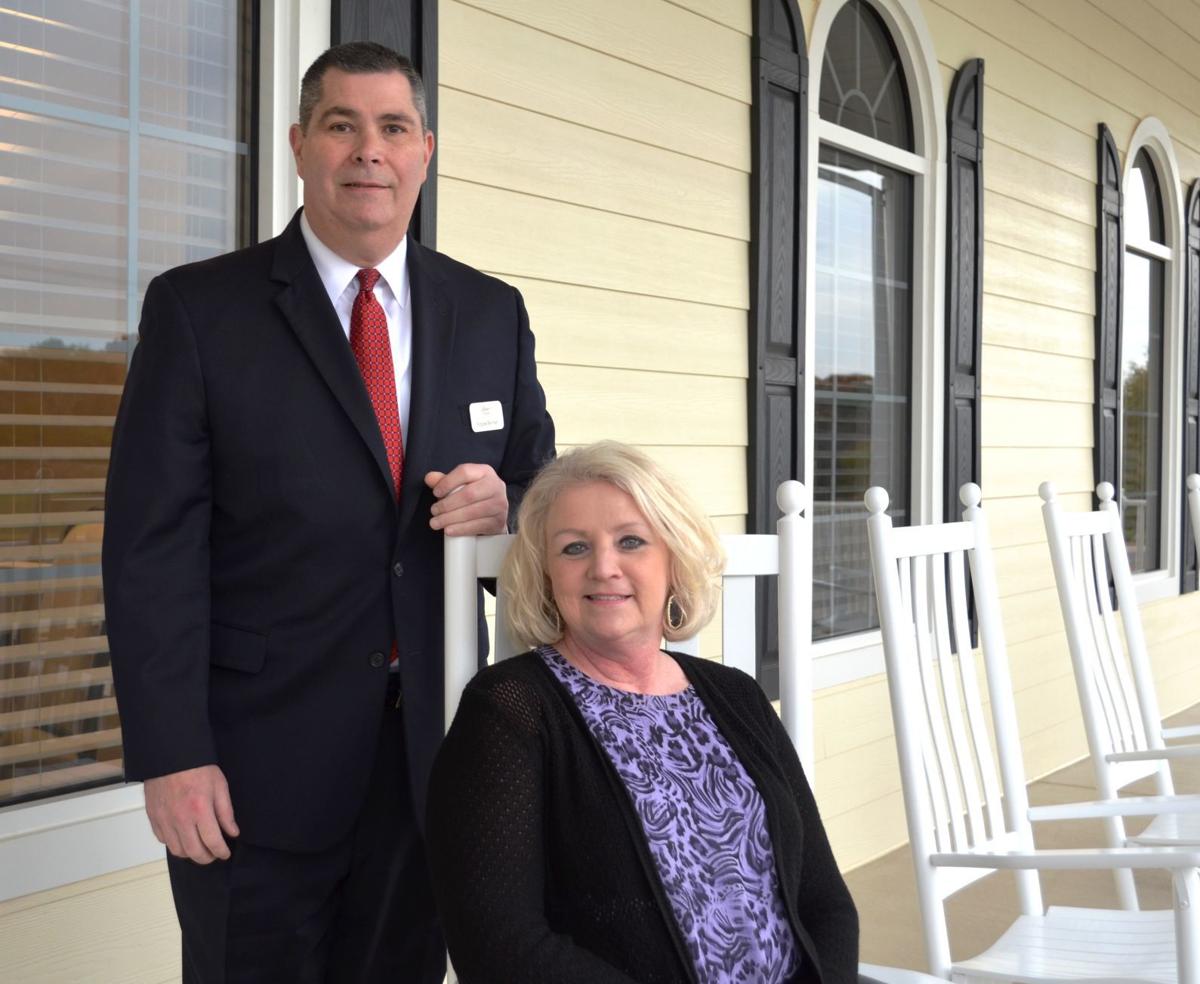 Robbie Bennett set out six years ago to bring a family face to funeral service in the Newton-Conover area and Catawba County.
He started in his own home, pulling together all his resources and connections in the industry he'd been in since 1983 as well as his wife, Rhonda, to put together elegant services and provide care to families. In their first year as owners of Bennett Funeral Service, the Bennetts had 150 clients. They had hoped for 30. That's how Robbie Bennett knew he was on the right path.
"It was time," he said. "I wanted to have a family funeral home."
Since then, the couple got their first building for services and quickly outgrew it. This month, they finally finished their dream — a massive, brand new funeral home with space for offices, a receiving room and a 200-person chapel for services.
The Bennetts see the new building, off N.C. 16 in Newton, as a community service, much like the rest of their work, Robbie Bennett said. They try to provide comfort to families, make the funeral process easy to navigate and, with their new building, give their loved ones a memorable farewell, Rhonda Bennett said.
"We want that Southern feeling, the hometown feeling," she said. "We want folks to feel proud that their loved ones are coming here."
Robbie Bennett has always had a heart for service, Rhonda Bennett said. He uses his compassion and concern for others to drive his work in the funeral service industry, but he's always cared for others, she said.
"He gets that honest, from his mom — always wanting to help," Rhonda Bennett said.
The Bennetts want to be known for those attributes, so they do their best to be kind, gentle, trustworthy and reliable — going out to bring someone's loved one to the funeral home at any time of the day or night, helping families plan funerals before they're needed and providing care after the service, like a monthly grief meeting group and a one-year anniversary card to check in on family after a loved one dies, Robbie said. They want to make the life-altering experience a family is going through a little more bearable.
"When a family calls, we've got one chance," he said. "We go over and beyond."
Donna Rudisill, who is in charge of community outreach for Bennett Funeral Service, has been on the other end of the business. When Rudisill's father passed away almost a year ago, Rhonda and Robbie guided her family through the process and made such an impact that Rudisill wanted to work for them.
"They treated us like family and provided that personal touch that meant so much to my family," Rudisill said.
Outside of the services they provide at their business, the Bennetts try to give back to the community in other ways, Rhonda Bennett said. They support and provide food for local athletics programs, give back to veterans and give away Thanksgiving meals every year with a gift card raffle.
"The community has been so good to us, we just like to give back," Rhonda Bennett said.
Be the first to know
Get local news delivered to your inbox!