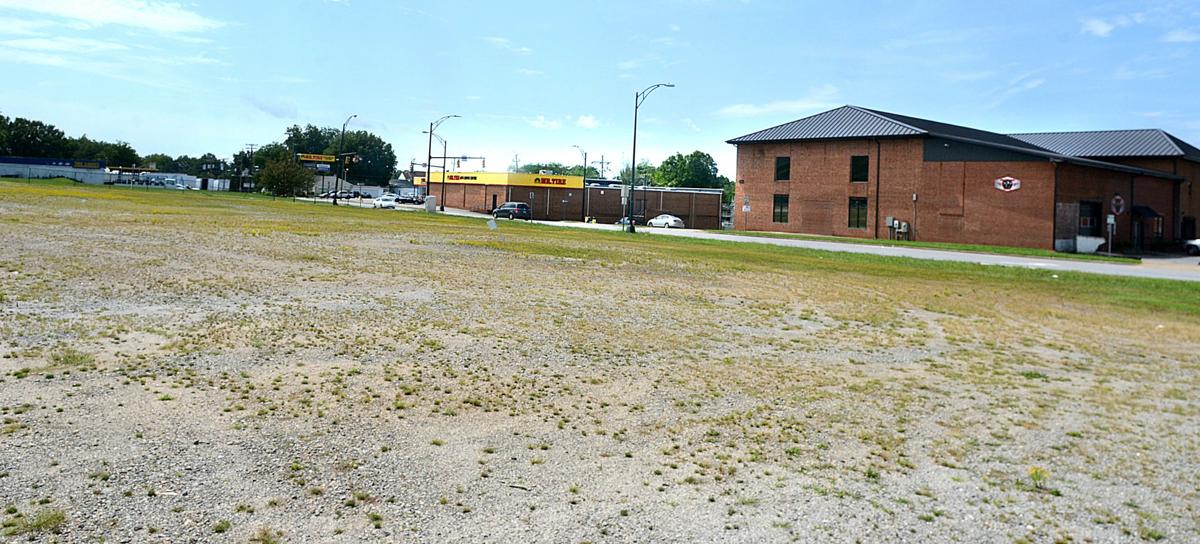 A $7 million apartment complex for people 55 and older is planned for downtown Hickory.
The four-story, 50-unit complex is set to open in 2021.
Center Crossing is for residents 55 and older, who earn up to 80% of area median income with some units reserved for those at 40%, 50%, and 60% of the median average, according to a press release from the builder Woda Cooper Companies.
The company is familiar with Hickory.
"We first came to Hickory in 2013 and were awarded tax credits from NCHFA (North Carolina Housing Finance Agency) for Viewmont Square Court (on Fourth Street)," said Center Crossing's lead developer Denis Blackburne, senior vice president for Woda Cooper Companies. "We opened that building in 2015 which also has 50 units for seniors aged 55 years and above. That development has been very successful as it maintains close to 100% occupancy. We have thoroughly enjoyed being in the community, serving its residents and working with the City of Hickory."
Blackburne said he expects the 50-unit complex to be filled within four months of opening. That's fast for a building with that many units, he said. Blackburne says a survey by Vogt Strategic Insights shows there is demand in Hickory for more than 1,400 units similar to Center Crossing and no available supply today. He noted similar rental units are 100 percent filled here and have waiting lists.
Construction is expected to begin in spring 2020 with rental availability in spring 2021, the release noted.
The 50 slots will be divided in this fashion, the release noted: 28 one-bedroom and 22 two-bedroom apartments. There will be several units for those with mobility challenges, as well as sight/hearing impairments, the release stated.
Blackburne says rents will fluctuate but proposed rents for a one-bedroom apartment range from $356 to $768 per month. Federal Housing and Urban Development rates and the renter's capacity to pay are factors.
The new complex will be located off of South Center Street, between First Avenue SE and Second Avenue SE with access from both avenues.
"The City of Hickory is excited to welcome this new housing opportunity to downtown Hickory. With renovations currently being done on Union Square, City Walk construction expected to begin this October, and Book Walk coming soon, this is the perfect time for Hickory residents to consider downtown living," said Hickory City Manager Warren Wood in the release. "Affordable housing has been in short supply in Hickory and throughout our state. Center Crossing will offer much-needed affordable housing with easy access to City amenities and all the benefits of downtown living."
Funding for Center Crossing will be supported through equity investments made possible through the allocation of housing tax credits by the North Carolina Housing Finance Agency, in addition to other loans including a $250,000 HOME loan from Western Piedmont Council of Governments, according to the release.
"When we heard about the City of Hickory's bond program, which includes plans for new urban trails through the heart of downtown Hickory, we knew our next project needed to be located near those pathways. We are committed to helping Hickory serve senior residents and also revitalize its downtown," said Blackburne in the release.