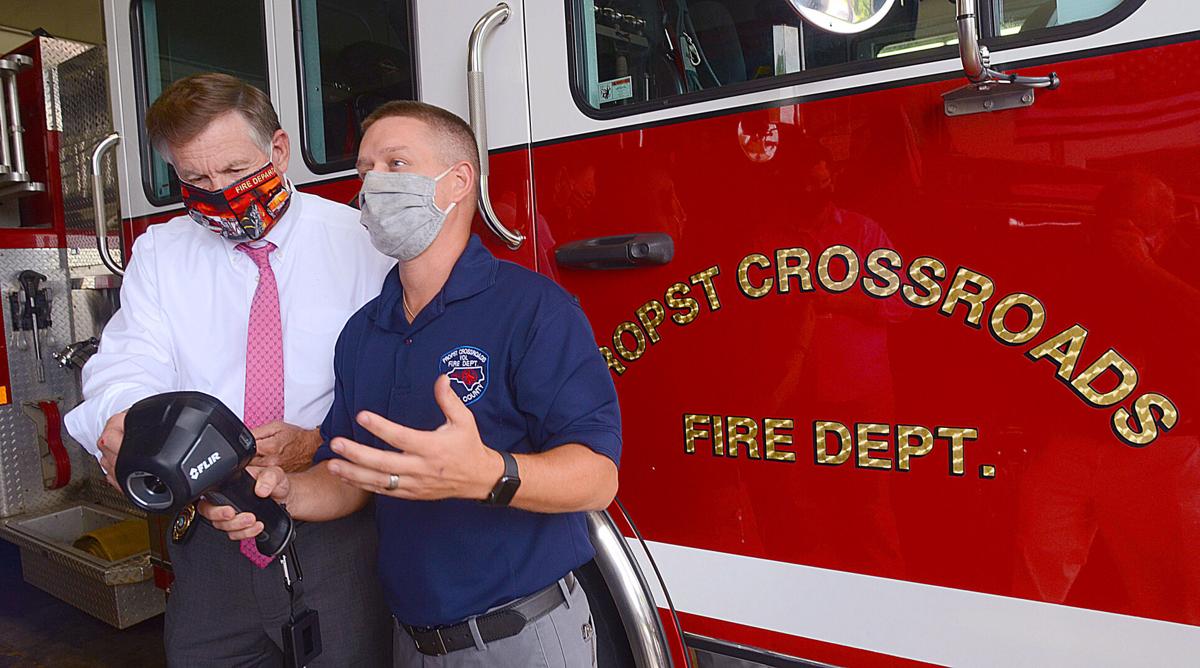 Hickory is home to the 16th department in the state to achieve the top insurance rating for fire departments, N.C. Insurance Commissioner Mike Causey said Tuesday afternoon.
Causey, who also serves as state fire marshal, confirmed the department's new Class 1 rating hours before he was set to officially make the announcement at the Hickory City Council meeting.
The insurance ratings are given on a one through 10 scale. Class 1 is the highest classification given to departments offering exemplary service while Class 10 is reserved for departments that do not meet minimum standards.
The ratings are given based on extensive inspections that judge factors such as response times, Causey said.
Chief State Fire Marshal Brian Taylor said Hickory was split between two different ratings.
Some parts of the city's fire districts were Class 2 while more rural areas that do not have hydrant access within 1,000 feet were Class 9.
Taylor and Causey said the upgrade of some areas from the low Class 9 rating to the highest rating was huge.
"It absolutely is a testament to the quality of service and the professionalism and the dedication and the sacrifice that those firefighters are making to protect the community," Causey said.
Causey said the upgrade in the insurance rating could lead to lower insurance rates for businesses in particular but also for homeowners in some cases. 
Any changes in insurance rates will be up to the insurance companies.
Causey's visit included stops at the Twin City Insurance Agency in Newton and the Maiden, Mountain View and Propst Crossroads fire departments.
At the Propst department, Causey presented a symbolic check for $5,540 to the department.
The department, which matched the grant in full, already received the funding and used it to purchase a thermal imaging camera.
Propst Lt. Terry Ratts said the device can be used to detect hot spots in buildings and to help locate people during searches.
Kevin Griffin is the City of Hickory reporter at the Hickory Daily Record.
Get local news delivered to your inbox!
Subscribe to our Daily Headlines newsletter.