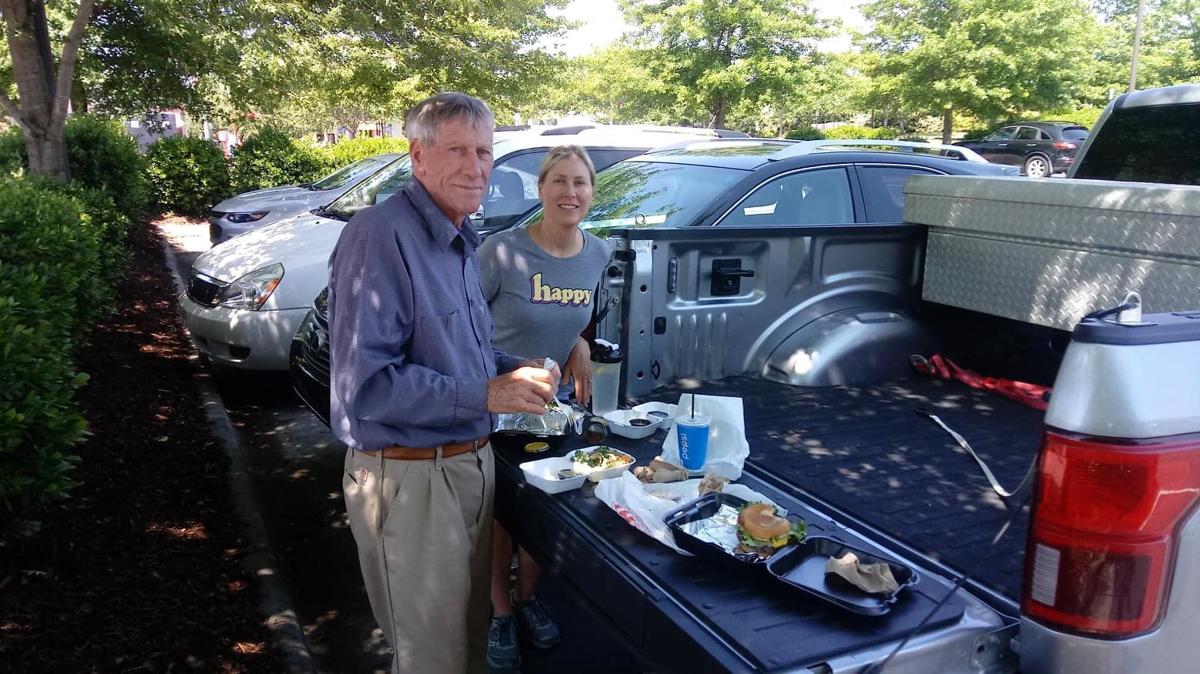 A father and daughter, both Hickory natives — though he now lives in Granite Falls and she lives in Denver — have found a way to socialize since the coronavirus led to limited access to restaurants. Wayne Propst and Tracey Henson gathered on the shady side of a Lowes Foods parking lot in Hickory, to enjoy a pleasant sunny Saturday and conversation while picnicking off the tailgate of a pickup. Hickory's Al Davis snapped the photo and noted, "Hickory restaurants and eateries are starting to reopen under Phase 2 restrictions, but on a nice day, perhaps tailgating is more fun for a while." Davis said he often dines in a similar fashion with his wife. "We buy apple bites and coffee at Lowes and snack in the car and read newspapers and magazines," he said in an email.
Get local news delivered to your inbox!
Subscribe to our Daily Headlines newsletter.