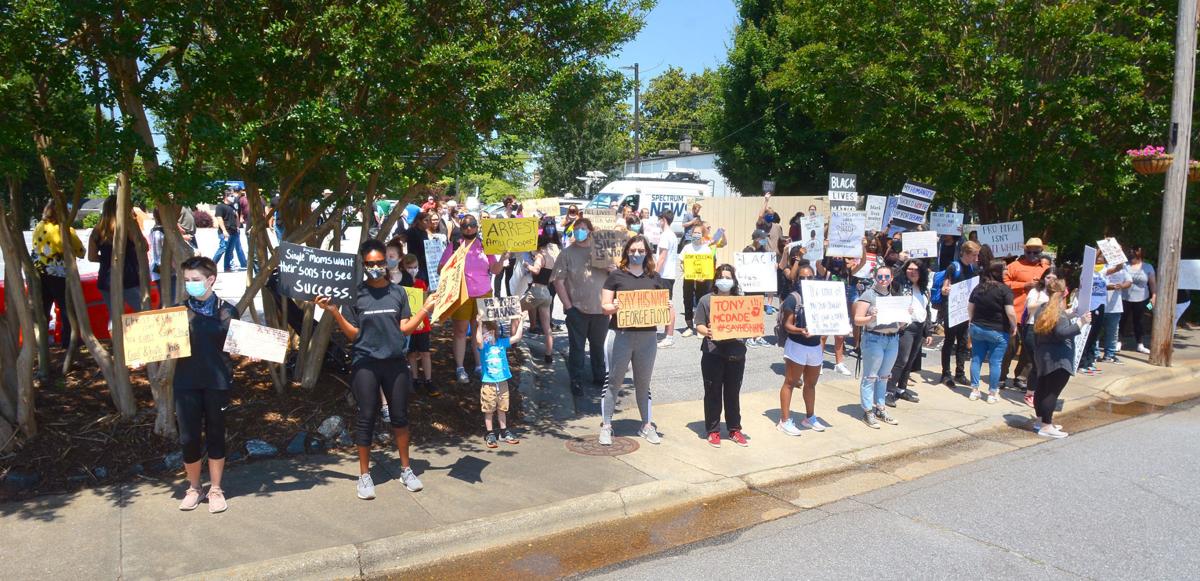 Hickory residents are planning a gathering Saturday to protest police brutality.
The protest will begin at 1 p.m. across the street from Hickory City Hall, which is located at 76 N. Center St.
The event is a collaboration between Hickory residents Daria Jackson and Tyler Conley and the activist group Love is a Verb, according to the Facebook event page.
Organizers are asking protesters to bring face coverings and maintain a 6-foot distance.
Hickory Police Chief Thurman Whisnant said officers will be present during the protest.
"Our goal for Saturday is for the event to be a safe event where people can peacefully assemble," Whisnant said.
He said state law prohibits the carrying of firearms to protests or similar types of gatherings -- even if a person has a concealed carry permit.
The issue of firearms at protests came up earlier this week when a man named Don Bramblett brought a weapon to the protest in Newton.
Bramblett said he was part of the "anti-protest" and was there to back up the police in any way he felt necessary.
Newton Police Chief Vidal Sipe said officers spoke with Bramblett before the protest and told him they did not need help.
Bramblett put the weapon in his vehicle after officers told him to, Sipe said.
Whisnant said officers "will address anyone who brings a weapon to the demonstration."
Get local news delivered to your inbox!
Subscribe to our Daily Headlines newsletter.