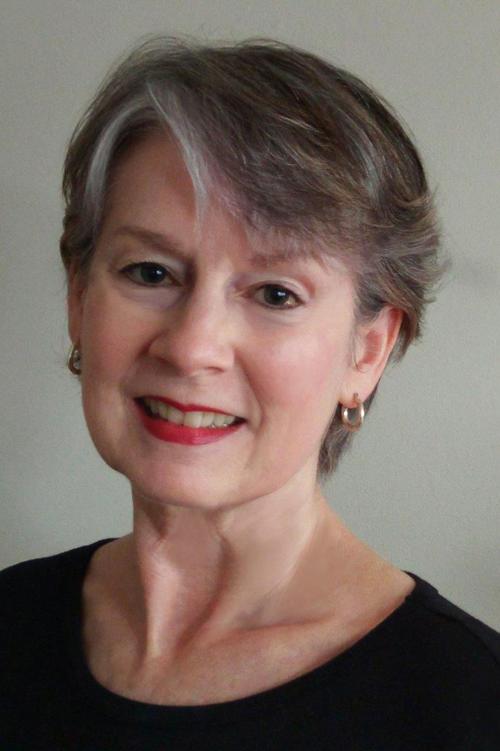 If you're dealing with a seemingly insurmountable physical challenge, you've come to the right place. I'm going to point you in the direction of someone who not only has a good idea of what you're going through but whose story may be all the inspiration you need to square your shoulders, say a prayer and vow to persevere.
She is Catawba County resident Jean Bolton. For decades, she lived with the chronic, autoimmune disease lupus, following a strict regimen of nutrition, exercise, sleep, and stress management that allowed her to live her life fully and happily, even when she developed a second autoimmune disease, Sjogren's syndrome, the primary symptoms of which are dry eyes and dry mouth.
For more than 35 years, Jean worked as a registered nurse with certification in psychiatric and mental health nursing. She became a licensed professional counselor and ultimately a parish nurse, whereby she served as a member of the pastoral care team of First Presbyterian Church in Morganton, visiting folks in their homes, nursing homes, and hospices "in order to keep those members connected to the church and to function as their advocate," Jean described. She also provided health and wellness education to the congregation and community and designed and led a gentle exercise class called Mind, Body, and Spirit.
Jean practiced ballet regularly, something she'd done since age 5, swam and coached a swim team, traveled, and played the piano.
Then death came knocking. That's how Jean views it, saying lupus occurred within her body, but the blow she received in 2015 was a foe from outside her body. She was prescribed the fluoroquinolone antibiotic Levaquin to combat a case of pneumonia. The result was a devastating, disabling neurotoxic reaction that nearly killed her.
It started four days after she took the last dose of the prescription she'd received from a physician other than her regular doctor. First, her hands and arms felt like "pins and needles," she described. The sensation spread to her torso. Jean saw her primary care doctor, who "recognized immediately it was a neurotoxic reaction," she recalled. Because he knew she was an RN, he was up front with her from the start, telling her it may be irreversible. He told her to go to the emergency room if her symptoms worsened.
That evening, "it was like I was walking on broken seashells," Jean described. Her arm muscles became flaccid. Over the next three days, she began losing the ability to use her limbs, she couldn't take a deep breath, and she had trouble swallowing.
It became difficult for Jean to sit or stand as her core muscles lost their ability to hold her upright.
But she didn't go to the emergency room. She was in denial, thinking she'd exercise her way through the physical challenge just as she'd done for years in response to lupus.
"I looked like I was having a seizure," said Jean. She began to fall, couldn't open drawers, or carry heavy objects.
When Jean finally sought medical attention, her doctor immediately sent her to the hospital. Respiratory failure was imminent. She learned that "everything in my body was damaged," she shared. "Nerve cell death." Jean also discovered that the cell destruction had occurred before the symptoms had manifested, so it would have done no good to have sought medical help any sooner.
"I came home in a wheelchair," said Jean, who lived on a liquid diet the next two months due to nerve damage in her esophagus.
She began physical therapy. It did no good ... until ... "the physical therapist allowed me to use what I had muscle memory for because nothing else was working," said Jean. "She rolled me in my wheelchair to my ballet barre in my house. She selected some classical music, stood me up, put my hands on the barre, and said, 'Your wheelchair's right behind you if you need it. Now teach me your Mind, Body, and Spirit class.'"
"My movements were not graceful, but they were movements my body knew, and they were correct," Jean continued. "We both cried that day. We'd reached some connection between my brain and my muscles."
Jean was on the road to a partial recovery. Today, she looks as healthy and ordinary as most anyone, but she tires easily, and if she doesn't nap, her speech is affected, and her memory has deficits.
"After Levaquin, there was never any return to work," said Jean, who'd cherished being a parish nurse. "I really grieved the loss of who I'd been. I had to reach deep within to pull back."
Surprisingly, Jean gives thanks today for lupus because it had taught her to live the healthiest life she could and to rejoice always, to give thanks for every movement her body could execute — "to pray through plies," as she called it.
It took Jean two years to resurrect that gratitude and apply it to her new situation. But she succeeded, and it served her well. "We have the ability to choose our thoughts and our perceptions about challenges and losses that happen to us," Jean emphasized.
She became a serious researcher, gathering every bit of information she could about fluoroquinolone antibiotics, in particular, U.S. Food and Drug Administration warnings. The truth is frightening. Jean decided to share that truth as well as her personal story in a book, thinking the writing of it would be good therapy for herself, her family (husband Stan Bolton, three children, and five grandchildren), and her friends, all of whom had provided unwavering support as she'd battled to regain some semblance of normal life.
The result was "Praying Through Plies: Living with Lupus and Surviving an Antibiotic Called Levaquin" (June 2017). Jean made it available to the public and was "astonished" — her word — when it began to sell, got wonderful reviews, and inspired readers to get in touch with her. "I had so much neurological damage, it was amazing that I was able to write [the book]," said Jean, who received a Writer's Digest Award in 2018. A judge called it "a lovely, inspiring book" and commented that she appreciated Jean's advice "to capture your thoughts, to be careful which ones you feed."
Jean has since completed an expanded edition, "Surviving Lupus, Levaquin, & Life: Healing Brokenness with Faith, Gratitude, & Praying Through Plies."
Jean's first book is available on Amazon under the name Rhonda Jean Bolton, and if the publication of the second edition goes according to plan, it will go on sale today.
Let me conclude with maybe the best news of all, an announcement in Jean's words: "I will be dancing in 'The Nutcracker' with [Hickory's] Louis Nunnery School of Ballet, where I began in 1955, at P.E. Monroe Auditorium [on the campus of Lenoir-Rhyne University] on December 14 at 2:00 and 7:00."
It will, no doubt, be a day filled with "praying through plies."
Visit Jean Bolton's website at www.rhondajeanbolton.com to leave comments on her blog, send an email, and learn about her books, programs, and services. Jean speaks to groups and is a certified E-therapist, who provides online counseling.
Share story ideas with Mary
Get local news delivered to your inbox!
Subscribe to our Daily Headlines newsletter.