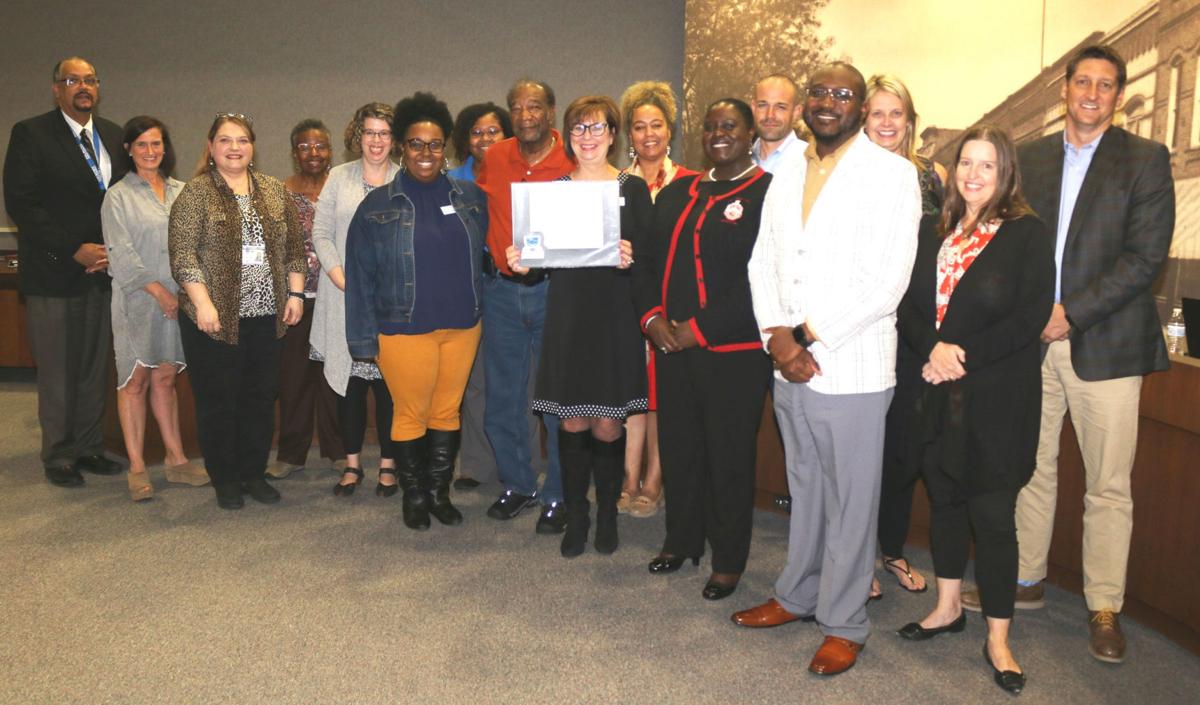 HICKORY — Parents of the students who participate in the after-school Inspired Learning Program recently completed a survey on the program, providing feedback on program satisfaction, academic progress, and behavior/social support.
One hundred percent of the surveyed parents involved with the Inspired Learning Program reported that their children have improved academically since they started attending the program. One hundred percent of the parents who were surveyed also stated they would recommend the program to 100 of the students surveyed said the program helps them to complete their homework.
In operation since 2014, Inspired Learning serves the students of Hickory Public Schools and is funded by a 21st Century Community Learning Center Grant. Free to HPS students enrolled in second through 12th grades, the program served a combined 390 students at all four learning sites during 2018, with that number expanding during the current school year.
Whether the students receive help with technology, reading, math, English, science or history, the program has revealed considerable growth in the academics. Just this past summer alone, during the Camp Inspiration with Inspired Learning, 84 percent of the 135 participating students maintained or increased their reading level.
Homework assistance and credit recovery are significant features of the program. Certified teachers and program tutors assist and guide students in completion of assignments and recovery of credits, as needed, for secondary students. Through last summer's credit recovery course work through Inspired Learning, 37 credits were recovered for the participating students.
Each summer, Inspired Learning also conducts a "summer bridge" program for rising sixth-grade students to help ease the transition from elementary school to middle school. During the summer of 2019, more than 100 students participated in the summer-bridge program.
During the regular school year, Grandview Middle School and Northview Middle School host the after-school program at their respective campuses, Monday through Thursday of each week. Hickory High is the site for high school students, and elementary students ride an HPS bus to their learning site, Maiden Chapel Faith Center, located in the Mountain View area of Hickory. Parents pickup their children at the close of the afternoon sessions.
The Inspired Learning Program provides safe locations with adult supervision and refreshing snacks. In addition, special events are planned including field trips and club activities.
According to the director of Inspired Learning, Susan Woodrow, the program's success is a collaborative effort with supportive partnerships from the community: Hickory Public Schools, Maiden Chapel Baptist Church, Lenoir-Rhyne University, Catawba Valley Community College, Catawba County 4-H, Hickory Music Factory, Council on Adolescents, Ridgeview Library, Catawba County Libraries, Hickory Parks and Recreation, Catawba Science Center, and the YMCA.
With the continued growing success of the Inspired Learning Program and its outstanding service to the students of Hickory Public Schools, the HPS Board of Education chose to recognize the leaders of the program during a recent HPS board meeting.
In addition to the recognition of Woodrow, several members of the Inspired Learning board of directors and site team members were recognized. They were: Shannon Clemons, Maiden Rosenwald Community Development Corp./board secretary; Willie Ford, Maiden Rosenwald Community Development Corp./Board member; Pastor Cory Gaines, pastor of Maiden Chapel Baptist Church; Jennifer Hardy, Inspired Learning elementary site coordinator; Montaira Perry, Inspired Learning middle school Site coordinator; Cameron Robinson, Inspired Learning High School Site Coordinator; and Teresa Bentley, Inspired Learning high school teacher.
The entire HPS Board of Education — Board ChairBryan Graham, Vice Chair, Ittiely Carson and members Amy Monroe, Margaret Pope, Sarah Temple, Beth Meadlock, and James Brinkley — along with HPS Superintendent Robbie Adell, joined the visiting team from Inspired Learning for the celebration and recognition.
"It was an honor to be recognized by the HPS Board of Education," said Woodrow. "Since 2014, when Maiden Rosenwald Community Development Corp. created this vision, providing unified opportunities to enhance and empower our community, we have continued to celebrate this reality through our partnership with Hickory Public Schools.
"Inspired Learning provides free tutoring and mentoring for the very young students to those preparing to graduate—as we assist with homework and provide academic enrichment, including hands-on science and technology programs, music, arts, sports and cultural activities. As we help the students, we are also helping our working families by providing a safe, after-school environment for their children. We look forward to continuing this very valuable partnership for many years to come."