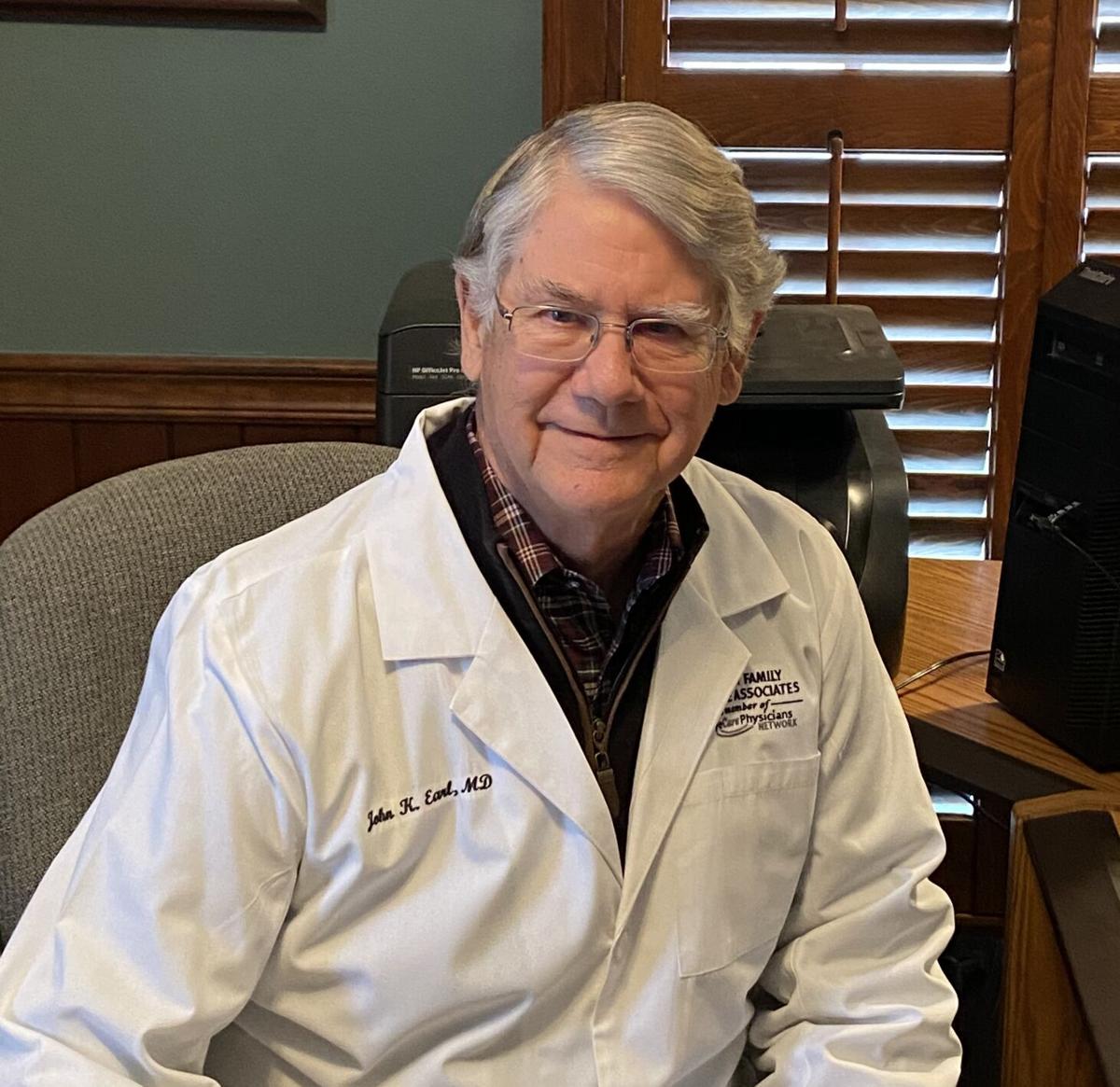 Dr. John Earl has assisted with vaccination and drug studies for more than two decades. His work with the COVID-19 vaccine has been a completely different experience, he said.
Earl is primary investigator for the Pfizer-BioNTech vaccine trial in Hickory. For the past four months he's been part of a team of researchers who administered the vaccine to participants in the Hickory area and studied the results. Two fellow physicians, Eric Hart and Scott Polster, were sub-investigators with Earl.
"We knew it would be a significant challenge and a significant study — it was, in our minds, historic," Earl said. "We were bound and determined to give it our best."
Earl retired from Hickory Family Practice but continued to work at Accellacare Research of Hickory. For the COVID-19 vaccine study, there was so much work to be done he was practically out of retirement, he said.
He and his fellow researchers received word in August they would be handling a group of test subjects, he said. With COVID-19 ravaging Catawba County and the entire world, he saw it as a time to step up.
Typically in a drug or vaccine study, finding test subjects can be the longest part of the process, Earl said. That wasn't so this time.
"The difference with this one was everyone wanted it — people really wanted to participate," he said. "It was clear that it would not be difficult to find people. … That would never happen in a typical flu vaccine study."
The team ended up with 263 participants, mostly from the immediate area, though some came from up to two hours away.
Each came in to get the vaccine or a placebo shot but weren't told which, and neither was Earl. Only the two vaccine administrators knew who got what.
The process took about two hours — time enough to get personal information and blood work from participants, let the vaccine thaw and monitor participants after getting the vaccine.
After that, the researchers went through the process of sending data to Pfizer, correcting errors and answering questions. During a typical study, that process would take about two to three weeks. During the COVID-19 vaccine trial, data entry had to be complete and questions from Pfizer had to be answered within 24 hours.
"This was the fastest trial," Earl said. "It's hard to explain how much information they took and the turnaround time had to be so short."
The tight timeline for the research made the study a difficult task, he said. The active COVID-19 virus also posed a challenge — the team had to make sure they were being safe while administering the vaccine themselves.
"Just trying to talk to people and do things with a mask and your glasses are fogging up — it was so different dealing with people," he said.
Digital connections helped, he said. The participants were able to check in with a photo diary to record any symptoms or lack of symptoms. From there, the researchers tracked trends and entered the data.
The vaccine has been proven to be highly effective, around 95 percent based on the trial. Earl noticed that in his own research the majority of the COVID-19 cases were in participants who received the placebo injection. He knows this because, in a rare exception, Pfizer is allowing the researchers to "unblind" the study. That means people who unknowingly got the placebo will be told and have the chance to get the real vaccine.
Typically studies aren't unblinded, especially since this study will last two years, but the worldwide pandemic poses a new situation, Earl said. Because COVID-19 is such a threat, Pfizer is giving everyone the chance to be vaccinated.
The first people to be unblinded are starting to get the vaccine now, Earl said. "Opening our blind has shown us how many people had the placebo," he said. "Some of the people we're opening the blind on have had COVID-19. It confirms, with me anyway, that this is a very effective vaccine."
Earl said the experience working on the vaccine is one he won't forget. "This was a total team effort. Our whole team was involved in some fashion," Earl said. "It's amazing to me how well our group has worked together to get this done."