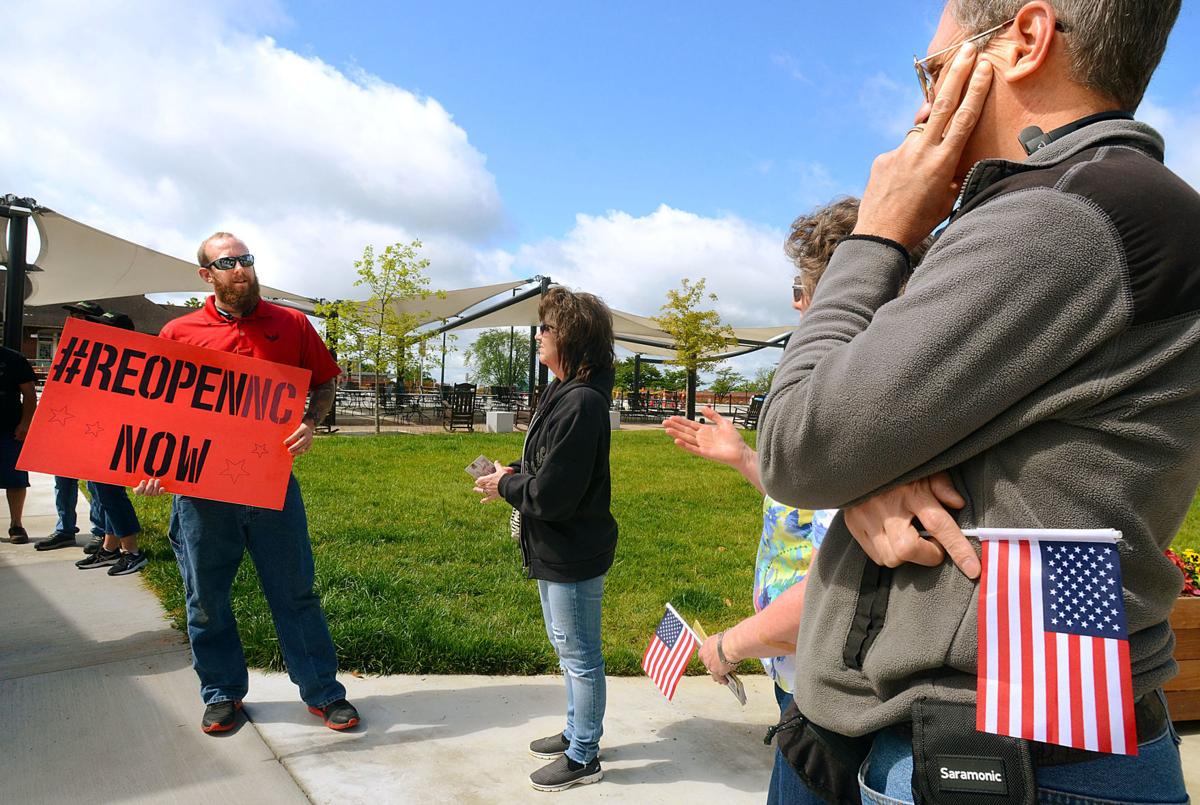 A Hickory business owner said he plans to open his business tomorrow in defiance of state stay-at-home orders and is encouraging others to do the same.
Michael Pastelak, owner of Patriot Axe Throwing, made his intentions clear as he spoke at a rally in favor of lifting restrictions in Union Square on Thursday.
"We're opening up on May 1," Pastelak said. If you don't own a company, you don't own a business, I ask that you come and support the other businesses. If you know other business owners, encourage them to open up on May 1."
Pastelak's remarks received enthusiastic applause from the crowd, which numbered a little more than 20 people.
The protest was in response to Gov. Roy Cooper's Executive Order from late March that directed state residents to stay home except to visit essential businesses, exercise outdoors or help a family member. The order also banned gatherings of 10 or more people. Cooper has since extended the order until May 8. The order is designed to slow the number of COVID-19 cases in the state.
In the lead up to Pastelak's remarks, small business owners and religious leaders spoke in opposition to the current restrictions.
Mark Minton, owner of Patriot Beef Jerky, said that his business has suffered from disruptions to the meat supply chain and declining business at convenience stores.
Some of the speakers said the fight to lift restrictions is about fundamental rights.
Invoking the legacy of the Founding Fathers, Andrea Walshak, president of The Rock Solid Solution marketing firm, said fighting against the restriction is a matter of standing up for liberty.
"I am all for if someone feels threatened or has a compromised immune system, they should stay in," Walshak said. "That's the case during flu season, during cold season. But you cannot tell me that one person is more essential than somebody else."
Concerned about COVID-19?
Sign up now to get the most recent coronavirus headlines and other important local and national news sent to your email inbox daily.