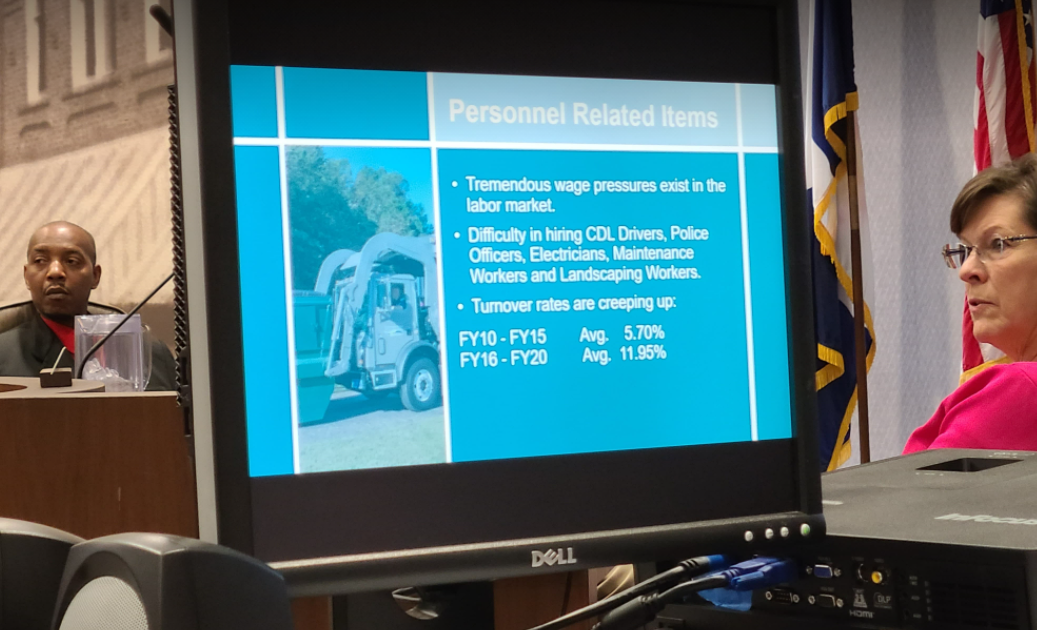 Property taxes in Hickory will go up by 4 cents following Hickory City Council approval of City Manager Warren Wood's proposed budget on Tuesday.
The tax rate for the next fiscal year, which begins July 1, will be 62.75 cents per every $100 in value.
This budget marks the second time the city has increased taxes to service the $40 million in bonds city voters approved in 2014. The first increase of 2.1 cents was implemented in the 2019-20 fiscal year.
The 4-cent increase is also the last tax increase city leaders say will be needed to finance that debt. The city has issued $30 million in bonds and is poised to issue the remaining $10 million soon.
The budget also increases fees, including a 3% increase to water and sewer rates and $1 increase in the solid waste fee, bringing that fee up to $25 per month.
Mayor Hank Guess, Councilman Danny Seaver, Councilman David Williams, Councilman Tony Wood, Councilman David Zagaroli and Councilwoman Jill Patton voted in favor of the budget. Councilwoman Charlotte Williams was absent.
In his presentation to the council, Wood gave an overview of the economic circumstances the city has faced in the last year and some challenges the city is currently facing.
While the pandemic did cause a spike in unemployment last year and has hit certain industries like tourism and hospitality, he pointed to some positives.
Unlike in previous recessions, economic indicators such as sales tax revenue, the housing market and building activity are strong.
In March 2021, there were 472 more people in the workforce and 288 more people employed than in March 2020.
The city also announced economic development projects that promise nearly $250 million in investment during the pandemic.
At the same time, Wood pointed to difficulties the city is having attracting workers to certain positions and dealing with price increases.
He said it has been a struggle for the city to attract maintenance and landscaping workers, police officers, and driver positions requiring Commercial Driver's Licenses.
Increasing turnover rates are something the city has faced for several years.
From 2016 to the present, the city has had an average turnover rate of just under 12%, compared to 5.7% average turnover in the first half of that decade, according to data presented at the meeting.
The city has experienced an overall price increase of 12% in construction costs.
Councilman Tony Wood asked Warren Wood if the city might be able to delay some of its non-bond-related projects to a time when prices are not so high.