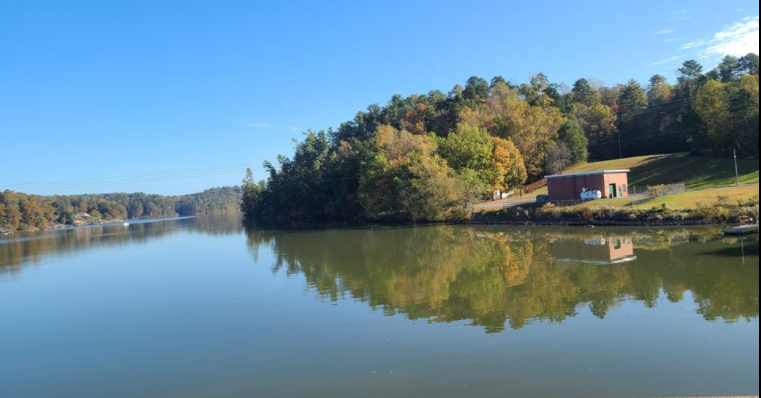 The Hickory City Council awarded a $7.2 million contract for the construction of the second half of the Riverwalk bond project at its meeting on Tuesday.
Virginia-based company W.C. English won the bid. Dane Construction and James R. Vannoy & Sons were the next-highest bidders with bids coming in at well above $8 million, according to documents in the council's agenda packet.
The work includes construction of the walkway over Lake Hickory near the U.S. 321 bridge, a parking lot and access to trails.
The Riverwalk is one of the primary projects funded through the bond referendum Hickory voters approved in 2014.
It will run from the area near the water treatment plant to the site of what is currently Rotary-Geitner Park and will eventually become the Deidra Lackey Memorial Park.
The successful bid for the second portion of the project comes 10 months after the council initially rejected bids for the project for coming in at higher-than-expected costs.
The project was split into two bid packages — one portion that was partially funded with money from the N.C. Department of Transportation and one that was funded by the city.
The bids presented in December 2019 for both sections all came in high at more than $13 million.
The council voted to reject the bid for the NCDOT-funded portion and continue negotiating with David E. Looper & Co. for the city-funded portion.
The council awarded a $5.9 million contract for the city-funded portion of the project in January and work has been going on for that section since then.
The city also approved an incentive agreement with Merchants Distributors Inc. for the expansion of the company's plant in Caldwell County.
Under the agreement, the city will pay a total of nearly $4.4 million over an eight-year period, according to documents in the council packet. 
MDI will be required to spend at least $120 million on the expansion and create at least 111 jobs which carry an average wage that is equal to or greater than the average wage in Caldwell County before 2026.
Kevin Griffin is the City of Hickory reporter at the Hickory Daily Record.
Get Government & Politics updates in your inbox!
Stay up-to-date on the latest in local and national government and political topics with our newsletter.