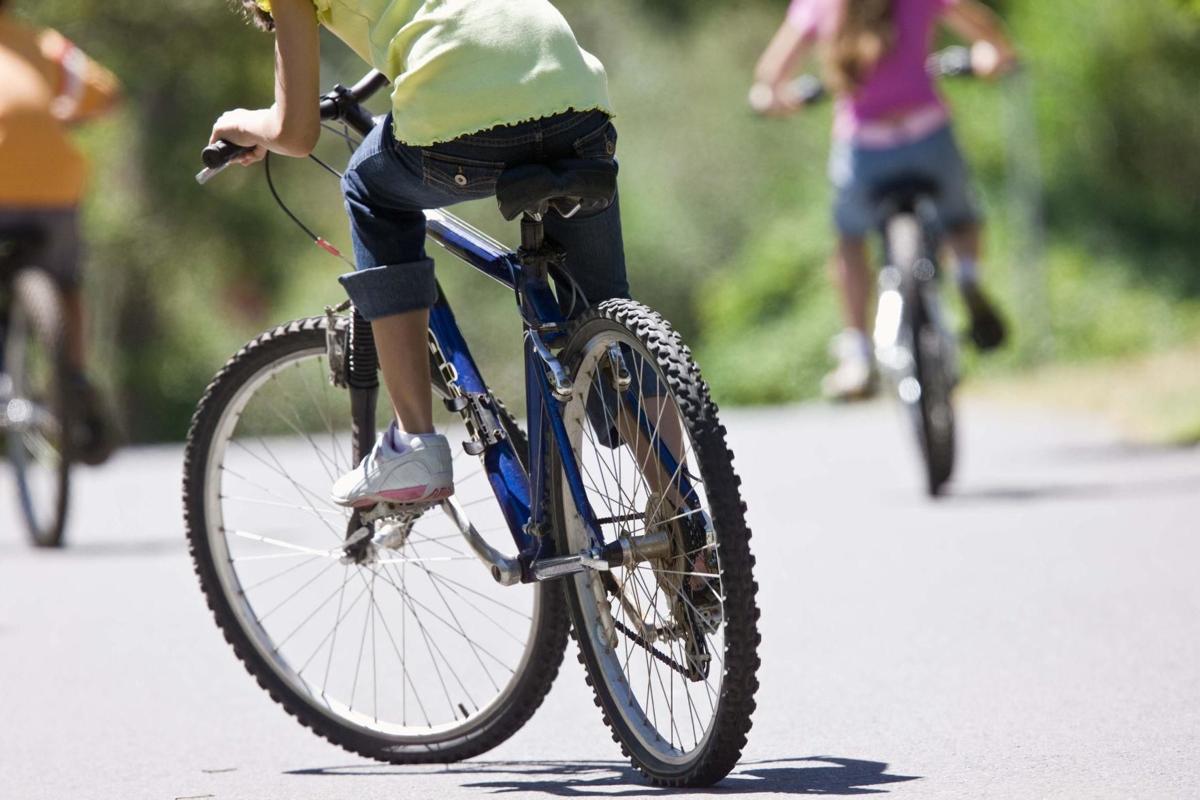 The Hickory City Council voted unanimously to adopt a biking and pedestrian plan calling for extensive development of bike lanes, sidewalks and multiuse paths throughout the city.
The vote occurred at a special meeting Tuesday evening. Mayor Hank Guess and council members Charlotte Williams, Tony Wood, Danny Seaver and David Zagaroli were present.
Councilman Jill Patton participated in the meeting via Zoom. Councilman David Williams was not present for the special meeting.
The plan has been in the works since last December when the council voted to award Alta Planning + Design an $85,000 contract to help develop the project. The cost was covered in part by a $25,000 grant from LiveWell Catawba.
The company worked with a steering committee made up of government officials, residents and other stakeholders.
The planners solicited public input at an in-person meeting in February and through surveys.
Alta representatives Heather Seagle and John Cock presented the report to council with Hickory Transportation Planning Manager John Marshall adding some details, as well.
The plans call for the addition of bike lanes, creation of walking-biking paths, and improvements to sidewalks and crosswalks.
Cock said the timeline for implementing these projects will depend on funding from the state and local governments.
Some projects could be completed in the relative near term, but implementing the complete plan would probably take 30 years or more.
The plan also identifies 12 top-priority projects that are described as near term. These include four bike lane projects, four walking-biking path projects and four sidewalk projects.
The estimated cost of these 12 projects is $16.3 million.
The most expensive project listed would be a $4.8 million extension of bike lanes and addition of sidewalk on 17th Street NW. The least expensive would be a $130,000 addition of bike lanes on Clement Boulevard NW.
Collectively, these 12 projects would include 10.4 miles of improvements and additions in various parts of the city.
The plans also included at least one design concept that would be new to Hickory.
On a bike lane along Sixth Street NW, 21st Avenue NW and 12th Street Drive NW, the plans include a single, undivided lane for cars with expanded shoulders for bikes on each side.
Traffic on the road would be two way, but cars would use the single, undivided center lane and only go off in the shoulder when they needed to pass cars coming in the other direction.
Seagle said that type of arrangement is more common in Europe, but has been used in some places in the United States.
Cock said the concept was suggested for that stretch of road because of the low traffic volumes and that it would not work everywhere.
The design was met with some skepticism by council members.
"There would have to be a tremendous amount of education, I would think," said Guess, who added that he thought the design might work better if there were a centerline in the travel lane for cars.
The design in the presentation did not include a centerline for car traffic, but some designs presented in the report itself show options with the centerline.
Cock and Marshall emphasized that it was just an idea for the city to consider.
There was also some discussion of how the projects could be funded.
One major source of funding would come from the N.C. Department of Transportation.
The NCDOT has changed its funding model to completely fund costs for bike lanes and sidewalk improvements in places where NCDOT projects are underway, Seagle and Marshall said.
Cock suggested the city could also get private funding for at least some projects from private employers and developers.