Six candidates are seeking three seats on the Newton-Conover City Schools Board of Education in the 2021 election.
Tracie Dagenhart is challenging Robbie Gonzales, current Newton-Conover City Schools Board of Education chairman, for the Conover district opening.
Incumbents Tim Hayes and Phil Heath are competing against Greg Cranford and former board member Polly Pearson for the two Newton district openings.
In 2017, Hayes and Heath were unopposed for their seats on the board, and Gonzales won against three other candidates.
You must live in the school district to cast a ballot in the election.
Here's what candidates had to say about their plans if elected: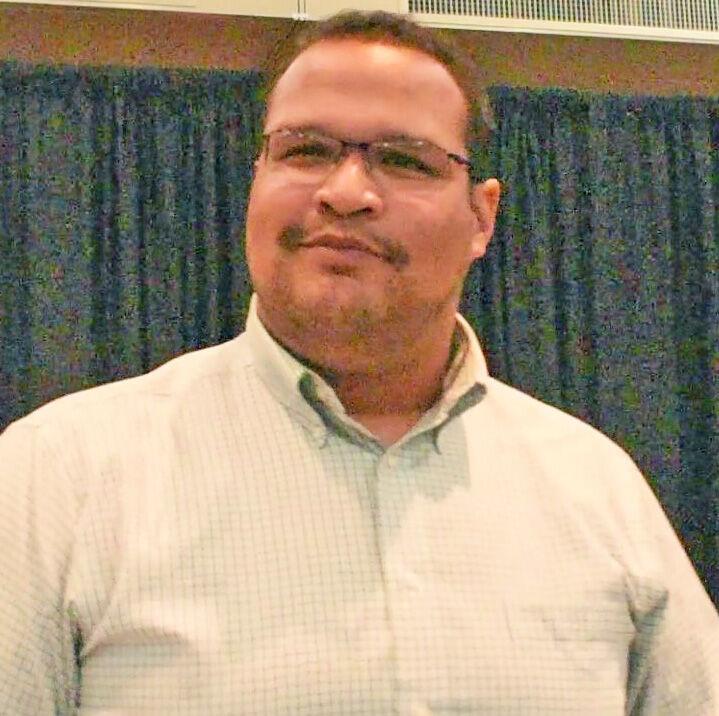 What has inspired you to run for election/reelection?
We're in a pivotal time not only in our society but also in education. The divisiveness that we see has seeped its way into our education system, which takes focus away from our students and our wonderful staff.
I've tried to bring a logical voice to the table over the last four years and I hope to have the opportunity to continue to play that role on the school board.
My goal has been and will always be to do what is best for our students, teachers and staff. As a graduate of Newton-Conover High School, it has been and always will be my goal to make Newton-Conover City Schools the best place to learn and grow in North Carolina.
What factors do you find most important when making decisions?
Stakeholder buy-in has always been very important to me. If the students, teachers and staff don't buy into what we are trying to do from the perspective of the board we aren't going to get far.
The way we accomplish this best is to do our research on the topics we will be discussing. Having the knowledge to back our positions and having the ability to communicate that to the stakeholders is step one.
The next important task we must do when getting stakeholder buy-in is to listen. Our teachers and staff are a great resource of information to help us understand needs and to gauge what will and what will not work in our district.
What changes do you think need to be made in the next year/during your term?
Much of this year will be dedicated to making up for lost learning due to the COVID-19 pandemic. Our students are still playing some catch-up from the unique challenges virtual learning caused last year.
My focus in the upcoming year will be supporting our teachers by making sure they have all the resources needed to help our students recover from the lost classroom time due to COVID-19.
What would you do to make schools safer for students?
We have continued to analyze, update or develop policies and procedures to make sure the students and staff remain safe from all threats over the last four years I have been on the board. The health of our students goes beyond just the direct threats like COVID-19. Mental health has been a large focus over the last year.
The board and school administration have focused heavily on improving the social and emotional well-being of our students. We have actively added full-time counselors to all of our campuses through a wonderful partnership with Kintegra Health.
We have also added Jasper the therapy dog to our district. Jasper will rotate to each school building throughout the school year. It is my hope that these measures will help teach our students to build caring relationships and give them the tools to manage their emotions as we continue to support them from the education side.
No student should feel anxious or be afraid to come to school, and no parent should worry about sending their child to school. My goal is to offer a welcoming environment for the students, one they know will support them beyond their basic education. I will continue to support our district administration in adopting policies, like these, that will keep our students and staff safe and healthy.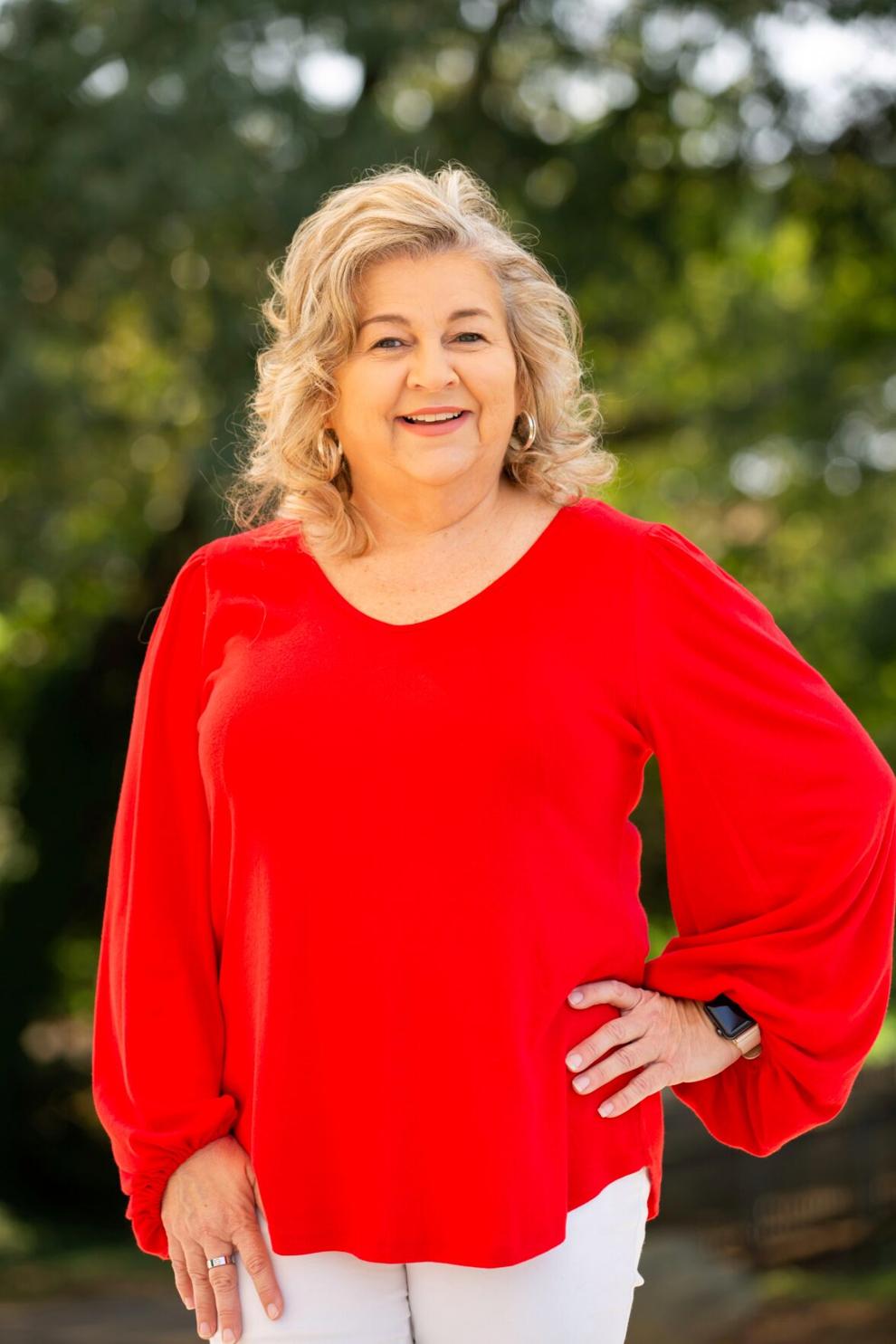 What has inspired you to run for election/reelection?
What inspired me to run for Newton-Conover School Board was the optional mask policy implemented by the board at the beginning of the 2021-2022 school year. At this time, COVID-19 case numbers were drastically rising in Catawba County which, coupled with a low vaccination rate among adults and the current inability of children under 12 to receive the vaccine, put too many people — especially our children and educators — at risk.
According to data provided by the Catawba County Public Health Department, there were 183 new cases and 14 hospitalizations the week of August 12, 2020. A year later, there were 323 new cases and 31 hospitalizations the week of August 11, 2021.
Governor Cooper wrote a letter to the board, encouraging them to require masks in our schools. However, Robbie Gonzales stated at a board of education meeting that they would "definitely listen to his recommendations for the most part." On the contrary, the board then voted 5-1 for optional masking, including Gonzales. Voting for an optional mask policy was a denial of science and a direct contradiction of the recommendations made by our state and local officials to best protect our children, school staff and community.
What factors do you find most important when making decisions?
First and foremost, I believe all decisions should be made in the best interest of students, teachers, school staff and the entire community. We should also consistently use data and science to make the best possible decisions for our school district. We should strive to reach sound decisions where we put children first.
What changes do you think need to be made in the next year/during your term?
I would love opportunity to meet and interact regularly with teachers, students, parents and other school staff to determine their needs and concerns to use as a basis to inform priorities.
If elected, I plan to have monthly meetings with students, parents, and teachers to determine the best ways to improve our school district. People in classrooms every day know what the greatest needs are and listening to them can help our school board enact policies that address their concerns. We can learn a lot if we open the doors of communication!
I will also get involved with the National School Boards Association to learn more about best practices. Not everything has to be invented here; we can learn a lot from other school districts. I am committed to continuously learning and growing to determine how to help our school district excel.
What would you do to make schools safer for students?
Due to the current severity of the COVID-19 pandemic, I believe mandatory masking should stay in effect until numbers begin to show significant improvement and until children under the age 12 can be vaccinated. My decisions will be based on CDC recommendations and scientific data to best protect our children and their families from this devastating virus. Addressing gun safety, bullying and drug/vape use will also be my top priorities while on the board.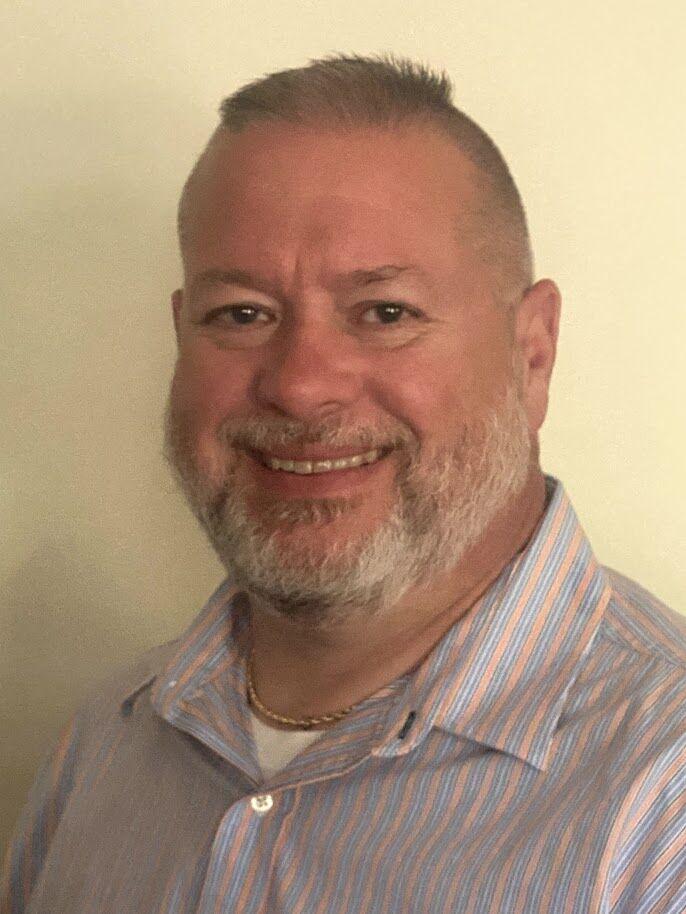 What has inspired you to run for election/reelection?
The desire to be a public servant struck me at a young age. I have been a public servant my entire adult life starting as a volunteer firefighter before attending basic law enforcement training and becoming a police officer. I also serve as a member of the church council for First United Methodist Church in Newton.
I believe that everyone possesses a special talent within, that should be shared with our fellow man. I am running for re-election because I feel parents, students and staff of Newton-Conover City Schools deserve to have someone who will constantly fight for the best educational experience possible. Someone who is not just a rubber stamp or afraid to ask hard questions. Someone who challenges the status quo and does not participate in group think.
What factors do you find most important when making decisions?
All educational decisions should be student-centered, free from outside influence and pressure. We must ensure that all parties of interest, including parents and school staff, are at the table for conversations and discussion on how best to achieve a sound and basic education for all students.
It is imperative that parents be a part of their child's educational career. We must be challenged and experience transformation, not indoctrination.
What changes do you think need to be made in the next year/during your term?
We must remain flexible and willing to adjust to meet the needs of not only students, but staff as well. We must aggressively address the social and emotional well-being of students and staff after enduring such an extremely difficult educational experience during the last few years and months.
As the spouse of an educator and parent of a high school student, I have seen firsthand the difficulties experienced when we fail to meet the social and emotional needs of our children and staff. We must be well balanced in our approach to ensure we are providing a safe, caring and loving network for all.
Recently, the board approved the acceptance of a grant to purchase a therapy dog and hire a trained handler for Newton-Conover schools. Jasper, a Labradoodle, will be making rounds in all our schools to assist with students that have been identified as needing a little extra emotional support during the day.
A team of trained, outstanding educators has also been assembled to identify the needs of our children. This team will be using various tools and programs available within our district and county to ensure our children have the best social and emotional support network possible.
Education should never be political or used as a tool to leverage one group against another. In the future, I would like to see more conversation and action concerning individualized student learning. Children do not all learn in the same manner, so it is important that each child have an individual education road map so they can be provided with the greatest amount of support possible to ensure success.
We need to ensure staff is supported both in the classroom and away from school. We should ensure staff has the tools necessary to perform the task of educating our children, without having to rely on their own funding for materials or simply do without.
Staff should also not be expected to be on-call 24 hours a day. Family and personal time is of utmost importance to ensure staff remain energized and excited about teaching our children. Staff should be free of unrealistic expectations and of having to always feel the need to work 10-12 hours a day. We need to support our staff by ensuring they are not taken for granted and show our appreciation for their hard work and dedication to their profession.
We should be responsive to staff concerns and decisive in our actions by removing barriers and obstacles in the classroom. Recently, we contracted with a new company to provide substitute teaching staff when necessary. This will lessen the burden on teachers needing to take leave, as well as reduce the dependence on staff having to cover multiple classes. We are continually seeking new opportunities for supporting our staff.
I have held children as they cried tears of pain, consoled parents through grief and anger and encouraged staff faced with challenges. As long as I am a member of the board, I will continue to advocate for all parents, students and staff ensuring their needs are met.
What would you do to make schools safer for students?
I have been in the business of public safety for almost 29 years. I am on campus at several Newton-Conover schools most days helping with car-rider duty, walking the hallways, eating lunch with the students or just being seen.
I believe we should have school resource officers at each school in Catawba County. Not just for the safety and security aspect, but for the interaction of having a supportive adult role model interacting with students in a positive manner. I would like to see upgrades to camera systems and network infrastructure so emergency response personnel can be linked to schools during times of emergency.
I would like to see our district take advantage of the hard-taught lessons of the last several months and embrace alternative face-to-face learning settings such as using green spaces to create outdoor teaching and learning environments.
We must also remain ahead of the curve and up to date on the latest technologies used to enhance a safe learning environment within our buildings. If we don't analyze the data and feedback from the current pandemic, then history will repeat itself and we are sure to be unprepared for whatever the future holds.
As a member of the School Justice Partnership for Catawba County, I believe it is imperative we continue with our mission of "reducing the number of student suspensions, expulsions and referrals to our justice system by timely and constructively addressing school-based misconduct when and where it happens, helping students succeed in school, and preventing negative outcomes for both youth and their communities."
In person, face-to-face learning, free from restriction, is absolutely the best teaching and learning environment. Local education should be free of outside influence, political differences and social experimentation.
Embracing and educating everyone for who they are!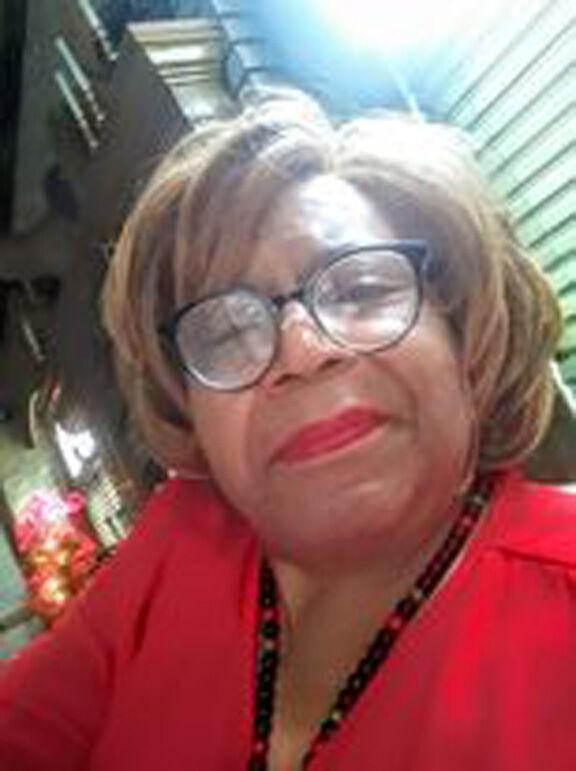 What has inspired you to run for election/reelection?
I have decided to run out of concern regarding the board's previous vote for optional masking in schools. In my mind past actions are a good indication of future actions. Students cannot speak or take control for themselves. It is important to have someone on the board that will advocate for the students.
What factors do you find most important when making decisions?
That most important factor for me is the students. I will take any action that is in the students' best interest.
What changes do you think need to be made in the next year/during your term?
COVID-19 has created a lot of new learning challenges. Students have fallen behind. I will make any changes necessary to meet the learning needs of the students and help them move forward.
What would you do to make schools safer for students?
I plan to take a look at how the district is handling safety issues currently. I want students to be more involved with safety and what is going on in their surroundings. Students usually know what is going on with other students better that faculty and staff.
I will listen to what students and parent have to say and what concerns they have. I would also like to see how other school districts handle safety concerns to see what works and doesn't work.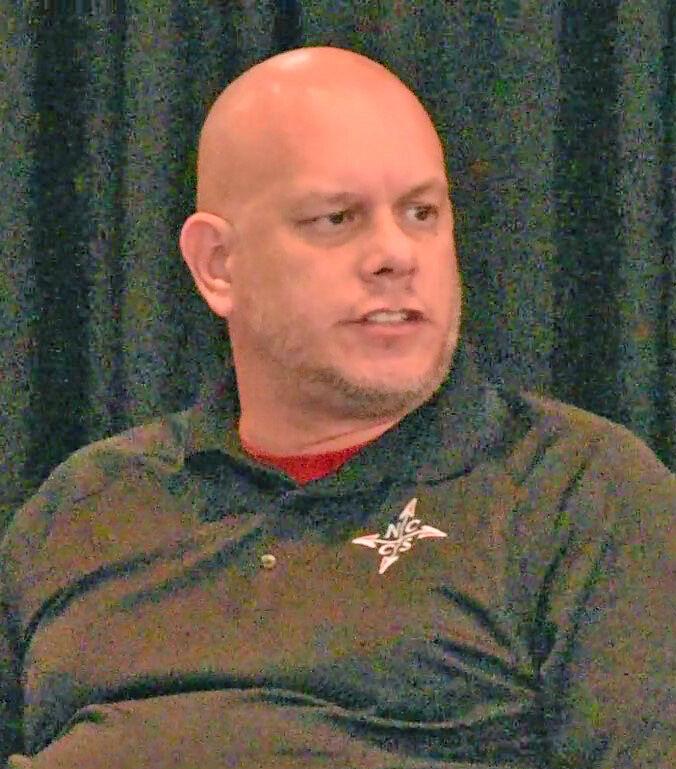 What has inspired you to run for election/reelection?
My inspiration is the same as it was when I sought election to the board of education the first time in 2015; namely my own children.
Since 2015, one of my three children has graduated high school and the other two have grown from elementary students to middle school and high school students. I believe I bring unique perspectives to education and to our district.
Just as I want my own children to become good citizens in our community and society in general, I want the same for all our children. When people grow up to be good citizens, our community and society win.
What factors do you find most important when making decisions?
When at all possible, I believe the most important factor in decision-making is patience. Not always, but often the first thought that comes to mind when we are forced with a decision to make would not lead to the best outcome.
Thoughtfulness and good counsel are important. It's good to know what you don't know, so that the more you can learn, the better your decision will be.
It's also good to learn from the experiences of others. We can find outcomes, good or bad, from decisions made by others in similar situations if we look around and ask questions.
Finally, I am quite analytical. I don't like to make decisions based on how I feel or how someone else feels. I like to look at facts and data and then reach a conclusion. Thoughtfulness, seeking good counsel, researching similar issues in other places and analyzing the facts lead to a decision made using patience, which results in better outcomes.
What changes do you think need to be made in the next year/during your term?
One of the opportunities for improvement our board is really focusing on is the recruitment and retention of our teachers and personnel. We are working with our administrative staff to nail down the key factors that have led to some of the turnover we've seen in our staff.
We are developing a proactive and intentional plan that will allow us to attract the best possible candidates, and then to keep them in our district family. This continuity in staff will lead to educators who are invested in our students and our community.
What would you do to make schools safer for students?
School safety is a difficult topic because society is ever evolving around our schools. In August 2019 when we opened the school year, I was in the last few months as serving as chairman of our board of education.
When I addressed our staff at the convocation that August, I had never heard of COVID-19 or the coronavirus, none of us had. Fast-forward seven months: COVID-19 had consumed our life and we were closing schools and transitioning to remote learning to keep our kids and staff safe.
Without fully re-capping all the events of the last 18 months or even the last 5 years that I've been fortunate to serve, my answer is this: the best way to make schools safer for students is not necessarily one idea or thing. It is this: I do not and will not have an ego about being right or wrong when it comes to school safety. Especially when it comes to safety, "best practices" change from day to day, week to week or month to month.
I can't allow myself to be married to an idea of how our schools are safer and not allow for the likelihood that contextual facts may change and so my ideas about safety will have to change.
Someone I work with this week said in another context, "It's all a process — we never arrive." And this is true about school safety. Safety is a process. If you think you've arrived, you become over-confident and content. Let us not ever become over-confident and content. Let us always be looking for ways to improve in all aspects of school safety.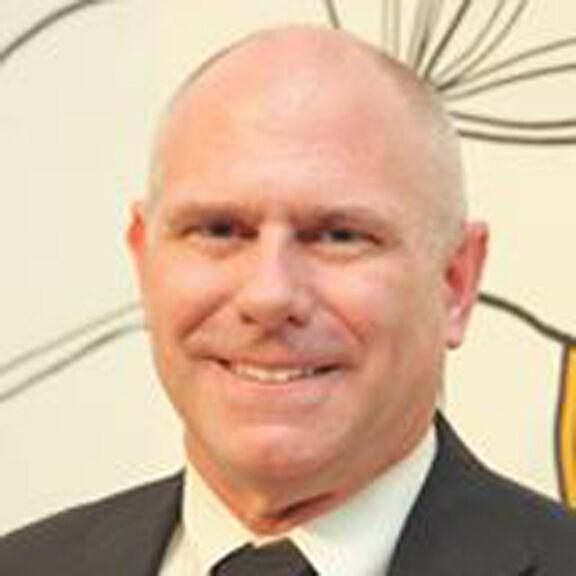 What has inspired you to run for election/reelection?
The 5-1 vote on August 2 to make masks optional inspired me to run for election.
What factors do you find most important when making decisions?
We should trust the science and CDC recommendations.
What changes do you think need to be made in the next year/during your term?
The board needs to listen more closely to CDC recommendations.
What would you do to make schools safer for students?
I will be an advocate for masks as long as the CDC recommends them as a way to prevent the spread of COVID in our schools.