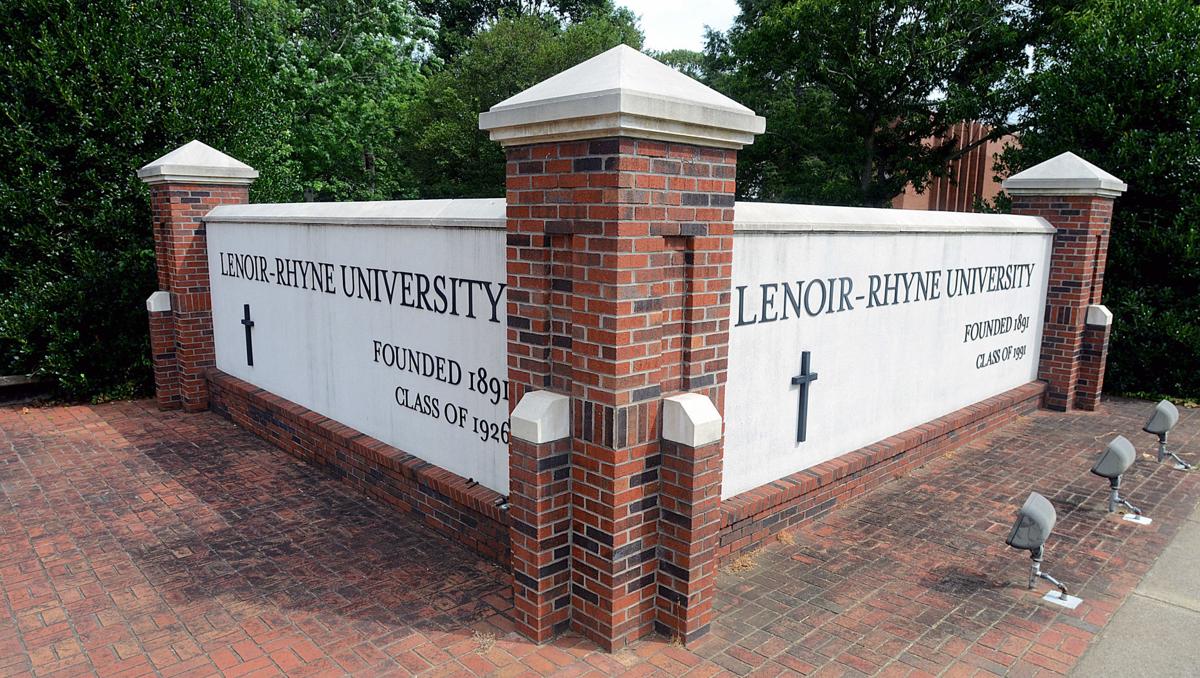 All on-campus students, faculty and staff at Lenoir-Rhyne University will be required to show a negative COVID-19 test result before returning to campus, the university announced this week.
Students must take a test and have the results ready by the time they come to campus — whether that's their move-in day for residential students or the first day of class for commuter students, according to a letter from Lenoir-Rhyne President Fred Whitt sent Aug. 9 to students, faculty and staff.
The decision to test anyone coming on campus for the fall semester was made by the university's Presidential Task Force for COVID-19, the letter said. The testing requirement was recommended Aug. 6 and announced Sunday.
"We think requiring testing will help ensure we have the safest campus environment possible for the 2020-21 academic year," Whitt said.
Testing of student athletes, as required by the NCAA, has already uncovered asymptomatic cases, Whitt said. Those students were isolated.
Student and faculty coronavirus test results must be within 10 days before a student comes on campus and as close to their campus return as possible, the letter said. Test results can take two to 10 days to be returned, so the university suggested getting tested with that in mind. Students and employees must then email their negative test results to the university.
Anyone who tests positive for the coronavirus must quarantine according to state and national guidelines before coming on campus. If the student is quarantined while classes are going on, faculty is ready to help individual students move to online classes, Whitt said.
Students living on campus who are arriving by mass transit — including plane, train or bus — are subject to different rules. They will be tested 96 hours after they get to campus, and may be quarantined until the test results come back, the letter said.
Students with all online classes do not have to get tested unless they will be on campus for a lab or clinical or practicum classes.
Everyone is expected to be tested, but the university will work with people in specific situations, Whitt said.
Once tested, the university is encouraging students to limit their exposure to others.
Lenoir-Rhyne will have residential living at its normal capacity this year. But the university opted for staggered move-in days and times, according to the university's website. Students will move on campus Aug. 18-21.
Classes start Aug. 24. Students, faculty and staff will be required to wear masks when around others on campus. Faculty will be provided face shields to make speaking easier during class, according to the university's COVID-19 protocols.
Classrooms will be rearranged to make social distancing easier and will be cleaned regularly.
Students, faculty and staff will also participate in daily health screenings and questionnaires.
This year, Lenoir-Rhyne will not have a fall break and will end in-person classes Nov. 20. Final exams will be online.
Be the first to know
Get local news delivered to your inbox!