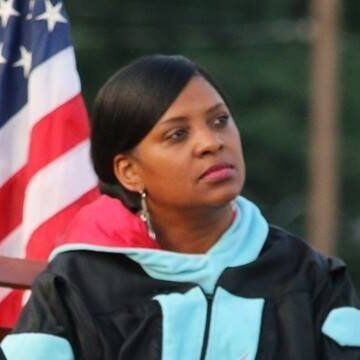 Thirty-two years (34 years including accumulated leave) in this honorable career has taught me so much, and the lessons have been incredible. For the last four years, I was fortunate to work under the leadership of Dr. Robbie Adell, superintendent for Hickory Public Schools.
I am most proud of working with the most resilient educators who excel in their efforts to give all students a reason to smile.
As a professional educator, I like to build in people the capacity to improve educational outcomes at all levels. To do this, it is important to create feelings of excitement and enthusiasm. This inspires those involved to feel important, capable, and influential. So upon arriving in Hickory in August 2017, as assistant superintendent for curriculum and instruction, I was tasked to ensure all students experienced some level of success every day.
This resulted in our 2017-18 theme for the year: Success Motivates & Inspires Learning Everyday (SMILE). Each year I kept that level of enthusiasm while providing an annual theme of motivation.
I'm grateful to have fond memories and rewarding experiences during my four years as assistant superintendent for curriculum and instruction. Our school community has made significant improvements with more efficient processes and stronger educational initiatives. Professional Learning Communities (PLCs) at the school and district level are collaborative hubs of adult learning.
We have increased leadership capabilities at every level by bolstering our professional development opportunities, especially in the area of technology integration. Aligning our newly created instructional framework with the most comprehensive strategic plan to date has cohesively put us all on one accord with effective teaching and learning practices.
Continuing with the strategically designed structures to promote education equity will undoubtedly be a priority for years to come.
Our partnerships with K-64 and Modern Teacher will provide an innovative digital footprint recognized nationally.
Also, I would be remiss if I didn't give a huge "shout out" to the district for being a model in providing remote teaching and learning during the worst global health crisis we all have experienced. Although challenging, this pandemic renewed our resolve to give our children the best education opportunities regardless of circumstances. These efforts (and more) have paved the way to personalized learning at a remarkable pace.
I believe the district will continue to cultivate successes and meet challenges with perseverance and vigor.
As I wind down my days before officially retiring on June 1, 2021, I think back over the years and I'm reminded that I was given the gift of serving with passion and compassion. It has truly been a pleasure to work with the great men and women in HPS and have this humble experience to impact the lives of our beautiful youth.