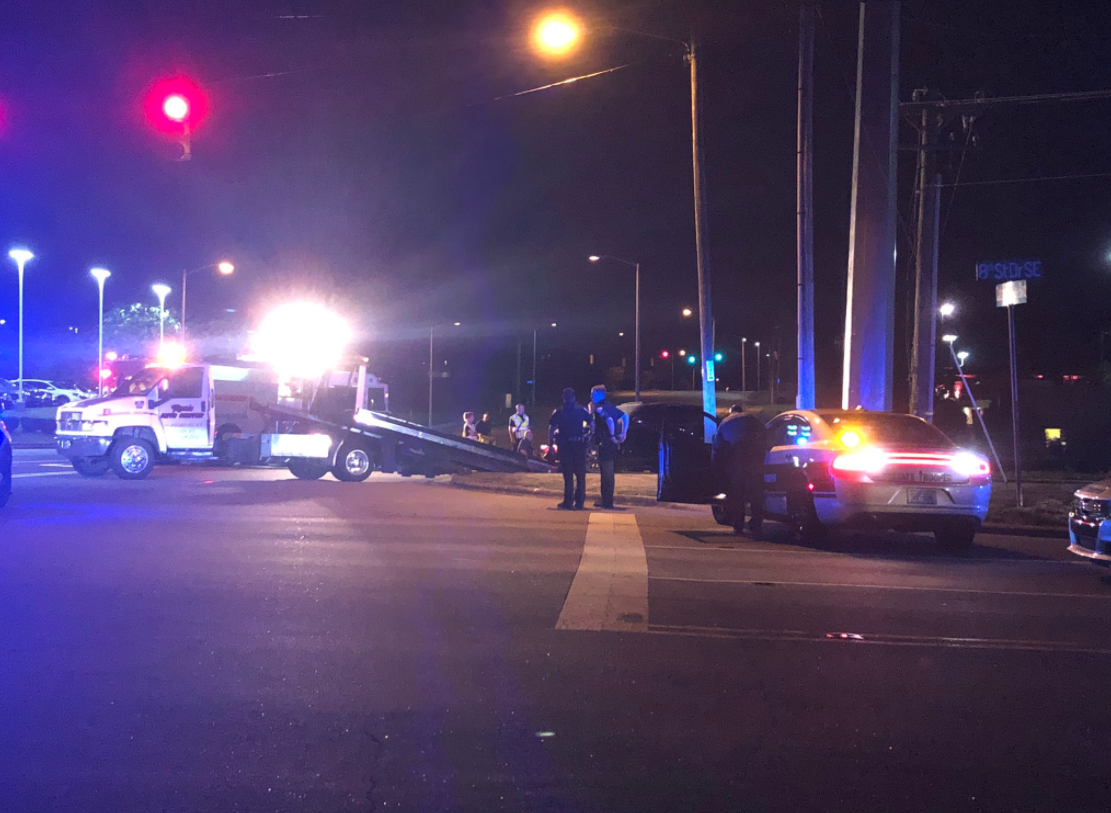 A Monday night police chase ended with a car crashed near the Jack in the Box restaurant and an arrest in the parking lot of the nearby Dick's Sporting Goods.
Catawba County Sheriff's Capt. Aaron Turk said a deputy saw two cars drag racing on U.S. 70 Monday night around 10:30 p.m. The office was able to stop one of the vehicles, a black Range Rover.
The Range Rover took off shortly after stopping and was followed by the deputy.
The vehicle chase came to an end on Catawba Valley Boulevard SE when the driver of the Range Rover crashed near the Jack in the Box restaurant.
The driver of the vehicle then ran from the scene and was taken into custody in the parking lot of the Dick's Sporting Goods located in the strip mall behind the restaurant.
The driver is facing charges in the crash, including felony counts of speeding to elude arrest and hit-and-run with personal injury, Turk said.
Turk said Tuesday morning he was not releasing the name of the driver because the sheriff's office was waiting to notify family.
He said the driver was in a local hospital and he anticipated the sheriff's office would release the name once the driver is booked in the jail.
Turk said they would likely not release the name of the passenger, who was also injured, because the individual is not facing charges.
He said that law enforcement received complaints about racing on U.S. 70 and that the office is working with police in Hickory to address the problem.
"We're partnering with Hickory Police Department with directed enforcement in that area in an attempt to curb this street racing and other issues that are occurring there," Turk said.
Maj. Reed Baer of the Hickory Police Department said the collaboration between the department, the sheriff's office and other law enforcement agencies on various types of traffic enforcement on U.S. 70 goes back 15 years.
That partnership extends beyond racing, Baer added.
Since January 2020, the police department has received 40 reports of racing on U.S. 70 and handed out 31 citations. The department alone has issued 990 citations for various traffic offenses on the highway in that same period.
"Law enforcement agencies in Catawba County have taken a no-tolerance approach for traffic violations on (U.S. 70) and violations will likely result in a citation," Baer said. He also encouraged the public to report traffic infractions and include vehicle descriptions in those reports.
Kevin Griffin is the city of Hickory reporter at the Hickory Daily Record.