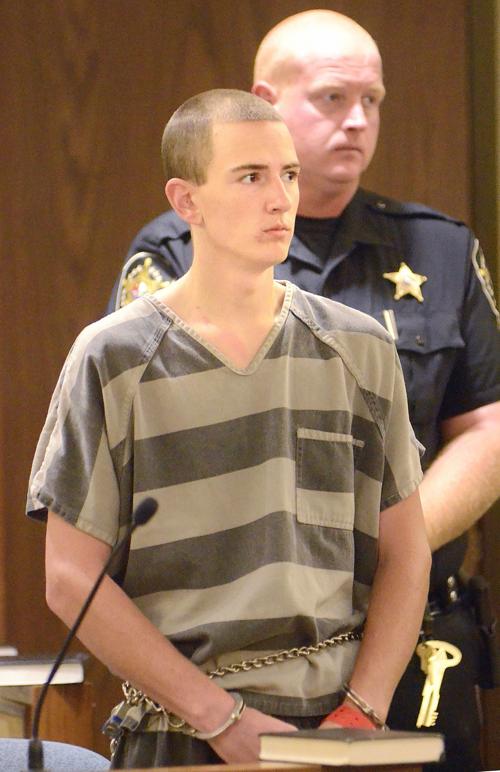 A Maiden man was sentenced to at least 18 years in prison Wednesday after pleading guilty to second-degree murder in the 2017 shooting death of 19-year-old Justin Smith.
Jeffrey Douglas Brittain, who was 23 at the time of his arrest in October 2017, originally faced a felony murder charge that carried maximum penalties of death or life in prison.
Under an agreement with the prosecution, he pleaded guilty to second-degree murder and received a sentence of between 18 and nearly 23 years in prison.
Superior Court Judge William Long accepted the plea agreement.
Brittain shot through a window and killed Smith while Smith was seated in a recliner at his home on Ball Park Road, according to a summary of evidence provided by Assistant District Attorney Melanie Earles.
The two men had a dispute involving Smith's girlfriend.
Earles said investigators could not find the firearm used in the case but did have evidence that Brittain purchased and possessed a shotgun they believed was used in the killing.
A second man, Maiden resident Dustin Allen Shook, is charged with accessory after the fact in connection with murder. His case has not been resolved yet.
Members of Smith's family, including his mother and stepfather, were present for the hearing. Cassandra Champion, who is married to a nephew of Smith's mother, spoke on behalf of the family.
Champion said Smith was like a brother and it was unfair his life had been cut short. "He was talking about what he wanted to do with his future," a visibly emotional Champion said of Smith. "He just got a brand new job."
Brittain's attorney Lisa Dubs spoke on behalf of her client, saying he was sorry and took responsibility for his actions.
Kevin Griffin is the City of Hickory reporter at the Hickory Daily Record.