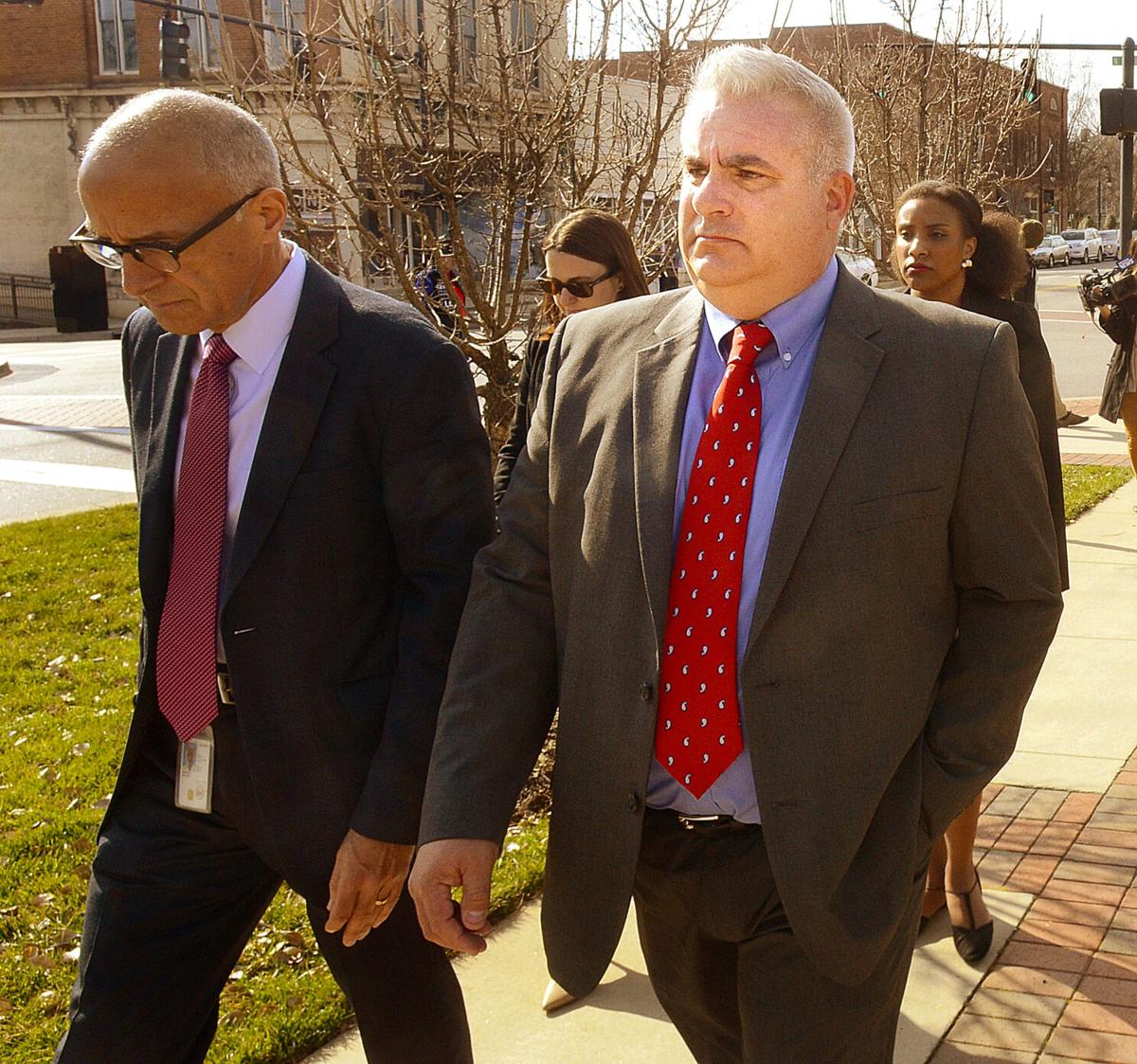 A former Hickory police officer convicted of slamming a woman to the pavement will be resentenced. His original sentence was tossed by a federal appeals court late last month.
In issuing the ruling, the judges of the Fourth Circuit Court of Appeals found that federal District Court Judge Graham Mullen had been too sympathetic to Robert George when he sentenced the former officer.
The judges wrote that Mullen based the sentence at least in part on arguments made by George's defense attorneys at trial, arguments jurors found unconvincing when they voted to convict George.
Now, George will head back to court. He will get a new sentence in front of a new judge and if the appeals court ruling is any indication, the second sentence will not be as favorable to him as the first.
'Almost accidental'
In January 2019, George was convicted in federal court of using unreasonable force during his time as a Hickory police officer.
The conviction came five years after George was caught on video throwing 24-year-old Chelsea Doolittle from the back of a police cruiser onto the concrete. The police mugshot of Doolittle showed her face bloodied and bruised.
The assault also prompted a civil lawsuit that the city of Hickory's insurer settled for $400,000.
The October following his conviction, George went before Mullen for sentencing.
Mullen minimized George's conduct during the sentencing hearing, saying that George lost his grip and described the incident as "almost accidental."
George's conduct came as "close to an accidental injury … as you can get and still wind up violating that statute," Mullen said.
The advisory presentencing guidelines indicated George could face between roughly six and seven years in prison. Prosecutors argued for a sentence in that range.
Mullen ultimately sentenced George to four years of probation. George was also required to pay more than $20,000 in restitution.
George's probation would last less than two years.
In June 2021, George asked for early termination of his probation. Mullen ended the probation for "good cause shown" three days later.
As the appeals court noted in its decision, Mullen agreed to the termination before the prosecution could file a response to George's request.
The prosecution appealed the sentence and the matter was heard by the federal appeals court.
Doolittle didn't slip, and nor did George
The Fourth Circuit Court of Appeals handed down a ruling in late November concluding that Mullen had acted wrongly in his sentencing of George and requiring that George be sentenced again before a different judge.
The appeals court judge found that the sentence Mullen handed down was at odds with the conclusion reached by the jury, as well as the video showing George throwing Doolittle from the vehicle.
"The government maintains that the district court's statement that George's conduct was 'almost accidental' directly contradicts the jury's implicit finding that George willfully violated Doolittle's constitutional rights," according to the ruling.
The judges continued: "On our viewing, the video shows George pull Doolittle out of the patrol car and slam her on the pavement. It simply does not support the district court's view that George 'lost his grip' on Doolittle. Doolittle didn't slip, and nor did George."
Elsewhere, the appeals court judges said that Mullen "gave excessive weight to (his) favorable perceptions of George as a former police officer."
Citing precedent, the judges wrote that, rather than counting in his favor, George's background in law enforcement should be seen as more of a strike against him in this instance because "criminal conduct by a police officer constitutes an abuse of public position."