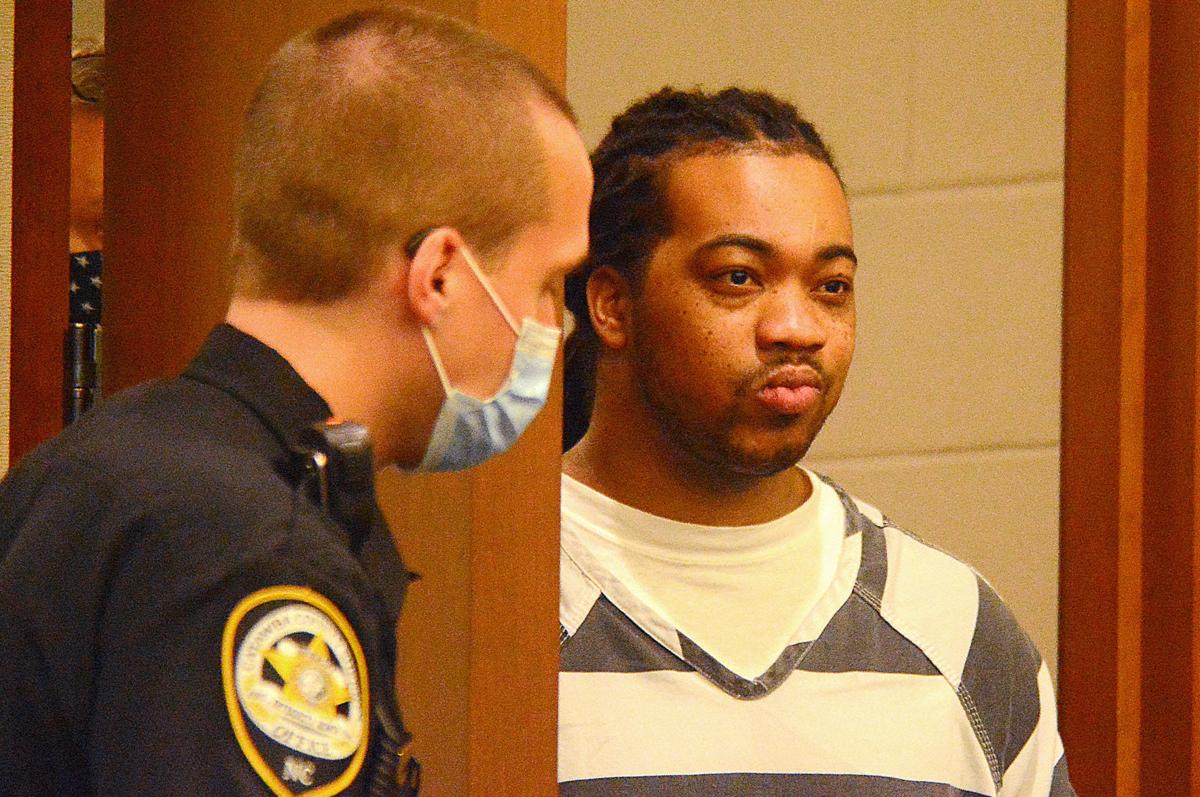 One of three defendants in Catawba County's oldest active murder prosecution pleaded guilty to non-murder charges last week.
Tevin Jerome Davis, 28, of Statesville, pleaded guilty to charges of accessory after the fact to murder, robbery with a dangerous weapon and second-degree kidnapping on Thursday, according to a release from District Attorney Scott Reilly's office.
The pleas to those charges were in connection with the June 2015 murder of 46-year-old Lancelot Ellison.
Davis also pleaded guilty to charges of common law robbery and possession of a firearm by a felon from an earlier incident, according to the release.
He was sentenced to up to seven years in prison.
Davis apologized to the family during the hearing and promised to testify against others charged in the murder case as part of his agreement with the prosecution, according to the release.
Two other people face charges in connection with Ellison's murder: 28-year-old Demarcus Kashaun Pollard of Hickory and Granite Falls resident Summer Michelle Coleman, who was 32 at the time of her arrest in the summer of 2017.
Pollard has been in jail since his arrest in June 2015. Coleman is out on bond.
District Attorney Scott Reilly said bringing a close to those cases is a top priority for his office.
"Those are the oldest murder cases we have in our district and it is our desire to resolve those as quickly as possible this year," Reilly said.
He said the cases have been delayed by various circumstances, including the COVID-19 restrictions that disrupted trials for much of 2020.
At a hearing last July, Assistant District Attorney Jamie Adams said Pollard's case had been delayed twice before: once in 2018 when Pollard's attorney had to try a separate case and again in 2019 when Pollard asked for and received a new attorney.
Pollard himself rejected a plea agreement in December.
Adams, who was handling the prosecution of the three defendants, recently left Reilly's office but Reilly said her departure will not delay resolving the cases.
Reilly said the slow process has been vexing.
"For anyone that is associated with this case, there's a lot of frustration," Reilly said.
Pollard and members of his family have been vocal about expressing their frustration.
At the July hearing, Pollard told Judge Gregory Hayes that the prosecution's evidence was insufficient and that his attorney Scott Matthews was not listening to him.
In response to Pollard's assertions, Adams said there was a "huge, sufficient amount of evidence" against him in the case.
Kevin Griffin is the City of Hickory reporter at the Hickory Daily Record.